Beauty
These Are the Makeup Steps You Can Ditch When You're Running Late for School
You can still look ~amazing~ minus these beauty tricks.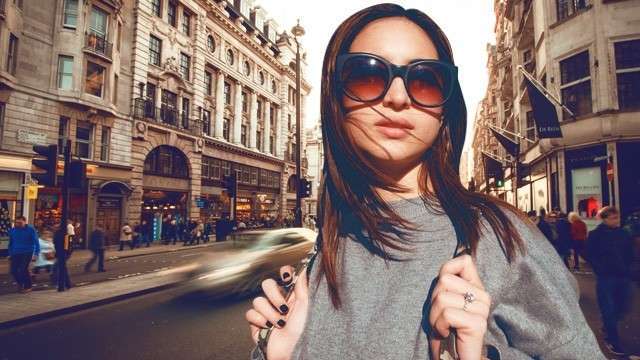 IMAGE Instagram | www.instagram.com/coleengarcia ART Clare Magno
Don't we all love watching beauty gurus do their makeup? It's fun, relaxing, and totally satisfying to go through tons of tutorials and maybe even try some of them out! But sometimes, it crosses (and boggles) our mind just how many steps there are to a single beauty look! And let's face it—with a college girl schedule—a 15-step makeup routine isn't exactly doable nor is it practical (Hello, 8AM class)! The good news is, you don't really have to do all the makeup steps in one routine to look ~amazing~. Below, we're listing down some of the makeup steps that are fun to do, but you can skip on days when you're running late.
Baking
Baking is when you pack on the loose powder onto areas of your face you want to illuminate and wait for it to settle in before you brush the excess powder off. While this makeup trick is perfect for special occasions, the thick coverage can turn cakey when you sweat. So save fifteen minutes of your morning routine and skip this step when you do your everyday makeup.
ADVERTISEMENT - CONTINUE READING BELOW
Priming
Some people swear on primers to give their skin a smooth, poreless finish before applying their foundation or concealer. While priming does have its perks like enhancing your beauty look and helping your makeup stay longer, your trusty foundation, concealer, and even BB creams are enough to help you hide your pores and cover up blemishes in just one go!
Setting
Setting your makeup at the end of your routine with a quick swipe of powder is commonly done, and doesn't take a lot of time too! But some people prefer to use setting sprays to really seal in the makeup. Although they're handy and useful, setting sprays at the end of the routine aren't mandatory. Think of them as the equivalent of hydrating water sprays—they're a cool thing to have, but you can keep them for occasions that will need you on your feet from day to night.
ADVERTISEMENT - CONTINUE READING BELOW
Contouring
Contouring requires mad skills to get it done and while we do love ourselves a fierce Kardashian-inspired contour from time to time, this step is really easy to mess up and would take a lot of time to fix if you do. If you'd like to add more definition on your face, opt for a quick highlighter instead! Highlighting your face will give it a glowy finish and the best part is that it's close to impossible to mess it up!
Lining
Although coloring in your pout with a lip liner will help your lipstick stay in place, it takes up more time and can also dry your lips in the process. While lip liners may be needed for darker or more vibrant colors to help the colors stay in place, it's totally fine to skip the lip liner for your everyday colors such as nude shades and muted pinks.
ADVERTISEMENT - CONTINUE READING BELOW
Bronzing
Although beauty gurus around the world use a light dusting of bronzer all over their faces to warm up their complexions, this step is something you can definitely skip! One of the perks of living in a tropical country is having naturally sun-kissed skin after all.
Foundation
Foundation is such a mainstay in makeup that we bet you had to do a double take when you saw this on the list! Although foundation offers a good base, a concealer that matches your skin tone well will do the trick. With the no-makeup makeup trend coming back stronger than ever, the idea is to minimize what you put on your face to enhance your features. Instead of covering your entire face, concentrate on covering problem areas or spots only. This will ensure a flawless and natural-looking base that everyone loves!
What other makeup tricks do you skip when you're running late for school?
ADVERTISEMENT - CONTINUE READING BELOW
It's part of a dashboard that helps you monitor all the confirmed cases in the country.
With a load of cute behind-the-scenes footage, too!
Choco butternut cravings are now solved.
It was part of a class requirement!
Sadly, there's no law against catfishing in the Philippines.
Think of astrology as a language that helps you feel and be seen.
Franki and Diana are this month's Eye Candy.
It's like seeing Seo Dan and Seung-joon all over again!
The internet seems to love his lighthearted humor during these troubling times.
Many of our favorite K-drama actors right now actually started out as idols!
Thailand rethinks its elephant strategy.