It's true what they say about your hair being your crowning glory. I don't know about you but I've always admired the hairstyles of models on the runway. Their hairstyles seem so effortlessly put together yet so elegant.
It's always been kept under wraps until TRESemmé decided to cater tothe questions of many: How do they achieve the I-woke-up-like-this type of 'do? How much hair product do they use?
Or better yet, what hair product to use. TRESemmé tells all. TRESemmé shows all the behind-the-scenes tips, tricks along with their secrets to runway ready hair. Once the screens were up, the jungle of a backstage prep room was exposed, hairsprays, brushes and sleek chairs galore. First to grace the runway was the High Street segment. Going for the street-style trend, Victor Ortega complemented top labels like Zara and Stradivarius with different types of tasteful braids. Then, Lourd Ramos surely kicked it up a notch with his Prêt-à-Porter fashion trends with neat tresses. Truly ending the show with a bang were the Haute Couture designs from eminent designers Jun Escario, Francis Libiran, Albert Andrada, Rajo Laurel and Ezra Santos. Their collections were nothing short of breathtaking and deserved the equal level of hair sensation. Jing Monis surely took everyone's breath away when he had taken to the stage his own take on volumetric curls that did the designer creations justice.
Glamour and all, the answer to all these questions is of course,TRESemmé. TRESemmé's Keratin Smooth does not only infuse Keratin into every strand but it keeps hair frizz-free for up to 48 hours. TRESemmé has outdone itself once again by showing everyone that they ARE the secret to runway ready and #salongorgeous hair. Check out everything that went down in the gallery below!
ADVERTISEMENT - CONTINUE READING BELOW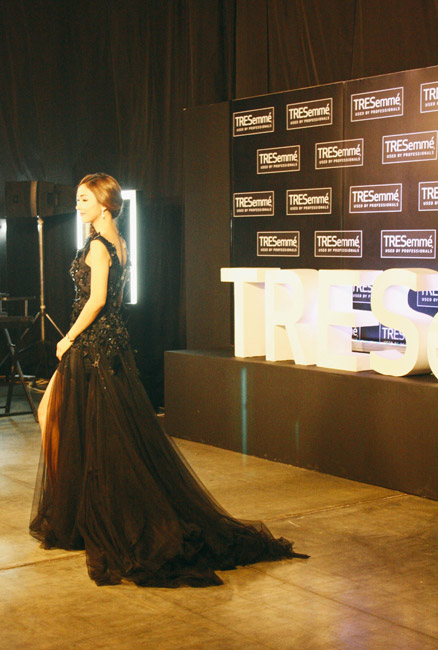 ADVERTISEMENT - CONTINUE READING BELOW