While a lot of girls have established their own go-to makeup routine already, according to makeup artist Nikki Tiu, it's still up for discussion whether there really is a proper order of applying makeup. While it's debatable whether one should apply foundation first before concealer and vice versa, every beauty girl knows that a good blush and lipstick combo is definitely non-negotiable.
ADVERTISEMENT - CONTINUE READING BELOW
Being a teen star is definitely no easy feat, but Andrea Brillantes manages to slay in everything that she does—from her shows to her awesome videos in musical.ly, and even in the beauty department! Being a teen star and a regular college student has more similarities than you think, Candy Girls. To start off, both have extremely busy schedules! Luckily, Andrea's go-to beauty product has a multipurpose, easy to use, easy to tote around, and totally affordable, too! Spell cool please.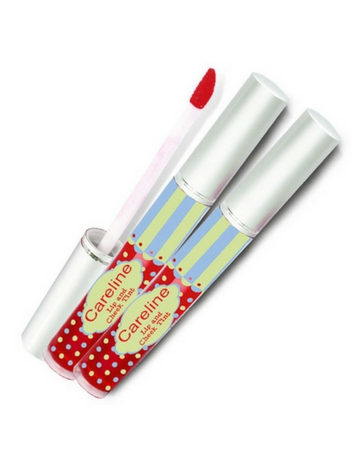 "I can't live without my Careline lip and cheek tint! I use it all the time to add color to my face to avoid looking pale, or sickly. And it's affordable for students like me, too!" Andrea gushed when Candymag.com met up with her. A multipurpose makeup product that's wallet-friendly, too? BRB while we shop for one!
How about you? What's your favorite affordable beauty product that works like magic?