Nothing feels more horrible than religiously doing your skin care routine the night before and waking up to a huge zit smacked in the middle of your face the next day. While everyone gets a pimple from time to time regardless of how spot on your skin care regimen is, no one enjoys getting it or having to deal with it. But there's no more need to panic or stress over a zit because there's a beauty product that promises to get rid of it for you once and for all.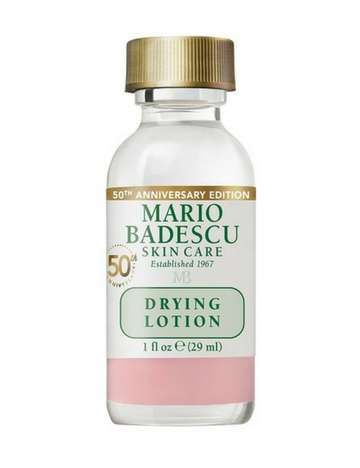 Drying Lotion P1200, Mario Badescu
ADVERTISEMENT - CONTINUE READING BELOW
Kylie Jenner loves it and Lucy Hale swears by it. There's a reason why celebs and beauty girls altogether are obsessed with Mario Badescu's Drying Lotion: because it simply works. This spot treatment works on drying out your pimple or pimples while you sleep without drying the skin around the area. And get this, Candy Girls, it works overnight, letting you wake up to a zit-free face the next day. Although a bottle may cost you an arm and a leg, you can be sure that it'll last you a long time. After all, all you need is a dab and you're set.
And after you apply the product to your zits, make sure to take an obligatory Snapchat or Instagram a la Kylie and Lucy and join the club.
ADVERTISEMENT - CONTINUE READING BELOW
What do you use to get rid of your acne?