Urban Decay's Naked Palette has easily become every beauty girl's Holy Grail when it comes to eye shadows. Its long list of versatile and classic shades allows the beauty gal to create numerous beauty looks with just one palette. So imagine our surprise and our excitement when Urban Decay announced the new Naked palette because it's not the usual eye shadow board that we're used to!
Focusing on enhancing your cheekbones instead of adding color to your eye lids, you read it right, the new Naked palette is a highlighter trio which is set to come out this holiday season.
Urban Decay dropped the big news when they posted on their Instagram account their whole Holiday 2016 collection which included long faux lashes, bright lippies, their new Ultimate Basics Naked Palette, and the much coveted highlighter board, The Naked Illuminated Trio.
ADVERTISEMENT - CONTINUE READING BELOW
ADVERTISEMENT - CONTINUE READING BELOW
While there is still no official release date yet, with the 'Ber' months coming up, we're stalking UD's Instagram very closely for updates on when we can get our hands on this awesome new palette for our strobing needs.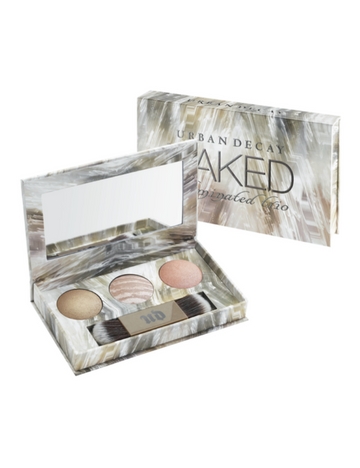 What do you think of the new Naked palette? Are you willing to give UD's highlighter board a chance?  
ADVERTISEMENT - CONTINUE READING BELOW