If you've ever been envious of Sandara Park and those other K-pop stars because of their dewy skin, you have to to know that it doesn't take a lot of work to achieve. These 4 steps will guarantee your next selca will be major key even with no filter.
Double cleanse
Double cleansing is the key to having smooth and clear skin. Start by using an oil-based cleanser to remove any makeup residue then rinsing with water. 

Try: Clean it Zero, P875, Banila Co.
Gently massage this over your dry face in circular motions to remove any traces of makeup then rinse with water.

Follow up with a gentle foaming cleanser and remember to dab gently (do not tug!) with a clean towel.


Try: Every Month Cleansing Foam in Tea Tree, P198, Etude House.
This cleanser that has tea tree which prevents oily skin.
Prep
Use a toner to infuse moisture and not strip your face of natural oils.

Try: Wonder Pore Freshener, P440, Etude House.
This toner can also double up as a face mist. Just pour some into a spray bottle so you can freshen up in school. 
Moisturize
Don't forget to moisturize because having plump, healthy skin is the key to the Korean beauty routine.

Try: Fresh Green Tea Cream, P440, Nature Republic
This cream strengthens the skin's moisture retention, and also calms skin's redness. 

Protect
Don't forget the SPF especially if you are going to be outdoors a lot. 

ADVERTISEMENT - CONTINUE READING BELOW

Try: Eco Safety Perfect Sunblock, P440, Innisfree (available at ph.althea.kr)
This sunblock is long lasting and contains sunflower oil to protect skin from UV rays. 

ADVERTISEMENT - CONTINUE READING BELOW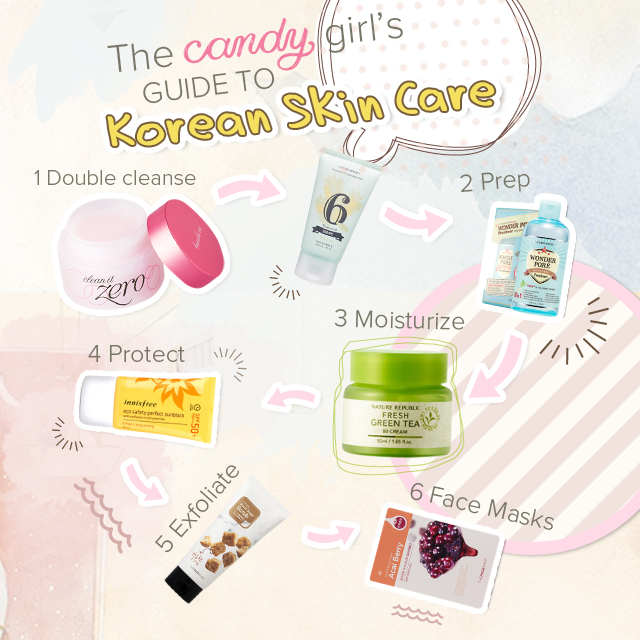 If your skincare routine is already on fleek, why don't you try these extra steps?
Exfoliate
Once a week, remove dead skin cells gently (micro beads are a no-no!) so that your skin will glow even more.

Try: Honey Black Sugar Scrub, P595, The Face Shop.
This sugar scrub has finer grain so it's not as harsh as other scrubs. 
Face Masks
Think of this as a weekly treat or pick-me-up. You can also keep it in the fridge for an hour before using, and the cooling effect instantly refreshes you.

Try: Real Nature Mask Sheet in Acai Berry, P65, The Face Shop.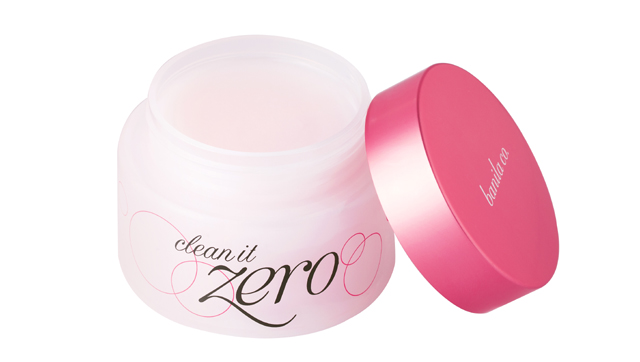 ADVERTISEMENT - CONTINUE READING BELOW
Want to learn more about skincare? Leave us a message with your beauty concerns and we'll gladly help you out!