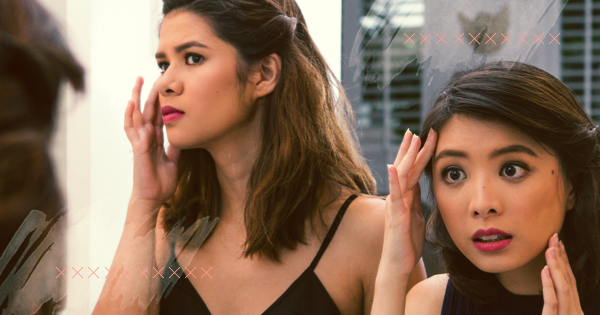 Makeup is every girl's secret to emphasizing their best features to look extra pretty. But, not all of us were born with the skills or knowledge to properly apply and maximize the powers of makeup, which is why we're here to help you out! Since there was never a Makeup 101 subject in school, we're answering your top makeup questions or concerns and dishing our very own tips and tricks to achieving the looks you've been wanting to perfect and master. Just scroll down below and click on the links to find the answer to your top makep questions.
1 How Do I Create the Perfect Smoky Eyes?
This super classic makeup look is a must-know for every girl, especially once you've hit the age of 18. We show you the best and easiest steps to mastering this beauty look!
2 Can I Still Wear Makeup Even If I Have Acne?
Yes, you actually can! But, you need to be mindful of the prodects you use and the process of applying. All of which we share with you, just click on the link above.
ADVERTISEMENT - CONTINUE READING BELOW
3 How Can I Make My Makeup Last Longer?
From your lippie to your entire makeup look, it's important that you know how to extend the life of the gorgeous makeup you just applied, especially for special events.
ADVERTISEMENT - CONTINUE READING BELOW
4 How Can I Achieve the Perfect No-Makeup, Makeup Look?
Always wanted to sport this big beauty trend but not sure where to start? We share with you the best tips and tricks to achieving this natural makeup look.
5 How Do I Prevent My Eye Makeup from Smudging?
Smudged eye makeup is something we've all experienced and luckily, there is totally a way to avoid it! Find out how you can avoid racoon eyes by clicking on the link above.
Have any beauty questions you want answered? Just tweet us @candymagdotcom or leave a comment below! We'd love to hear from you. :)