When it comes to hair problems, there are 5 distinct ones that almost all girls know or have experienced. From dry and rough hair to damaged colored hair, we know exactly where you're coming from and we're here to help! First by pin-pointing what the 5 most common hair problems are, and next, to help you solve it with a few of our favorite tips and tricks. Because your tresses are your crowning glory after all, and you should definitely take care of your locks and keep it healthy so you can look good and feel even better! Check out what the common problems are and find out how you can deal!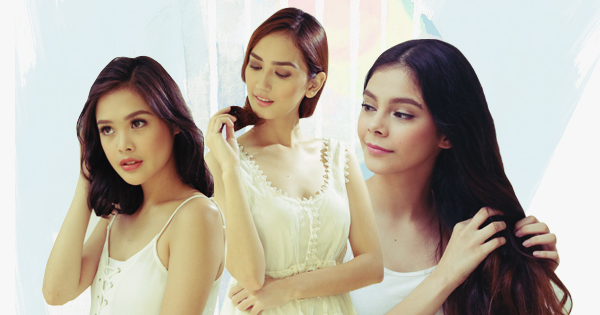 1 Frizzy Hair
Does your hair tend to get really frizzy the moment you leave the house? Especially on really humid days? We feel you. This means your hair doesn't get enough moisture and we've got just the right tips so you can tame your hair and keep it looking gorgeous all day.
ADVERTISEMENT - CONTINUE READING BELOW
2 Dry and Rough Hair
Because of sun damage and applying products or chemicals to your hair, this is hair problem is extra common, especially for girls with long and dyed tresses. But not to fret, because there are loads of beauty products and ways to bring back the moisture to your locks.
3 Oily Hair
If you hair tends to get greasy and flat even before the day ends, that means you've got oily hair. The best news is that there are multiple products and tricks to prevent having oily tresses and we're sharing them all with you.
4 Damaged Colored Hair
Dyeing your tresses involves chemicals which can lead to breakage and damage. But there are tons of ways you can still keep your hair healthy by simply following the right tips and tricks.
5 Bad Haircut
Whether the hairstylist wasn't too good or you're just really not feeling your new 'do, a bad haircut is something we've all experienced before. But luckily, hair grows back and we've got the best tricks to speed up the growth of your locks!
Have any beauty questions you want answered? Just tweet us @candymagdotcom or leave a comment below! We'd love to hear from you. :)