Whether it's double tap-worthy #LOTDs or effortlessly pretty #nomakeup looks, looking presentable and instantly photo-ready is a top priority, especially for close-ups. However, the stresses of college life—like early-morning classes and late-night study sessions—can eat up most of your time, and doing your makeup can easily fall to the bottom of your to-do list.
Fortunately, makeup doesn't have to be complicated, especially if it's an everyday look that's appropriate for school. Here's how to ace the no-makeup makeup look with flying colors:
1. Start with moisturizer.
Not only is moisturizer important for keeping skin supple for hours in cold classrooms (FYI, air conditioning is notorious for sucking out moisture from the skin), a good day cream is also handy for protecting you once you step out into the sun.
In between morning commutes to school and walking around campus to get to your classes, your skin is constantly exposed to the sun's damaging rays. Ensure your skin stays fair, fresh, and blemish-free with the Pond's White Beauty Skin Perfector. It's formulated with vitamin B3, which targets uneven skin tone while lightening skin from within. It also dries down to a matte, powdery finish that's ideal for our hot, humid climate and perfect as a makeup primer.
To use, dot a generous amount all over your face and neck, and gently spread in upward strokes. Wait for the product to be absorbed by your skin before continuing with your makeup.
2. Brush on loose powder.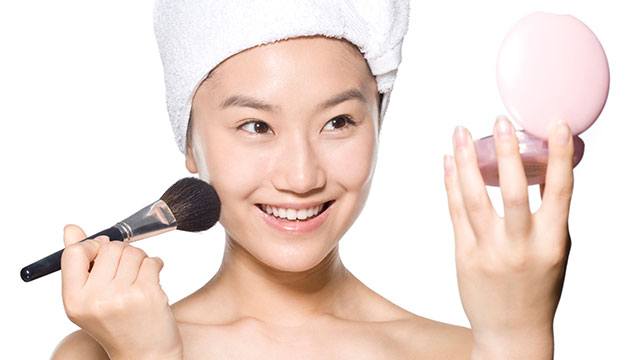 Save the foundation and the heavy-duty coverage for special events. For school, use a loose powder to let your skin breathe and allow your natural complexion to peep out.
With a large powder brush, lightly dust loose powder all over your face. Concentrate on areas that are prone to oiliness, like your forehead, nose, and chin. Don't be too heavy-handed—the last thing you want is to end up with a super matte face that'll cake up or become patchy as the day progresses.
3. Use cheek tint.
Add some color to your features with a flattering shade of cheek tint. For a fresh and natural flush, dab a teeny-tiny amount onto the apples of your cheeks and blend thoroughly using upward circular motions.
Got a bit more time on your hands? Create a warm glow with bronzer. Lightly dab it on your temples, above your cheekbones, and down your nose for a pretty, sun-kissed effect.
4. Highlight your eyes.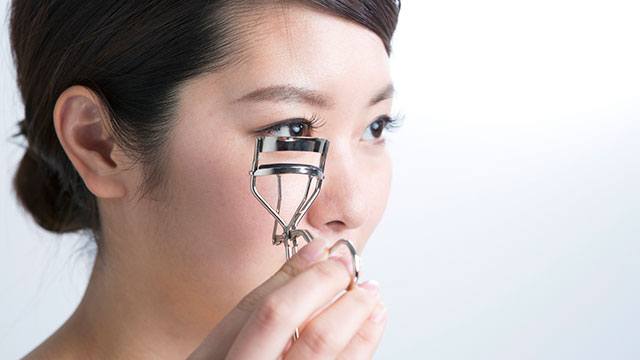 Eye makeup may seem time-consuming, but it's actually pretty straightforward once you get the hang of it. You'll only need three items to enhance your eyes: eyeliner, mascara, and brow pencil.
First, reach for charcoal, taupe, or chocolate eyeliner in pencil or powder form—they are easier to work with when you're pressed for time since you can quickly wipe them off or blend them out if you make mistakes. Apply the liner as close to your lash line as possible to make your lashes look fuller.
Next, curl your lashes and apply mascara. Consider wearing brown mascara as this gives a more natural and day-appropriate look than black mascara. Before working the wand through your lashes, dab the excess onto a piece of tissue to ensure a smooth, clump-free finish.
Lastly, groom your brows. Brush the hairs upward and outward, then fill in sparse areas with a brow pencil that's close to your natural hair color.
5. Wear a light lip stain.
Your lips need just as much moisture as your skin does, so make sure to prep them before applying lip color. Generously apply lip balm to keep your pout smooth, plump, and hydrated. Give the balm some time to be absorbed by your lips, then dot on a sheer pink or MLBB lipstick and diffuse it with your ring finger for a natural finish.
Learn more about Pond's White Beauty Day Cream for Normal Skin by visiting the Pond's website. Check out Pond's White Beauty Day Cream for Normal Skin on Lazada.