The gorgeous sunset of an island paradise is the backdrop of these rare birds that are super easy to make! It's the next best thing to a dream vacation!
You will need:
Base and top coat
Sunset gradient: yellow, orange, pink. I used San San in Tropical Lemon, Sinful Colors Professional in Hazard, and Revlon in Optimistic
Black for detailing
Sponge
Toothpick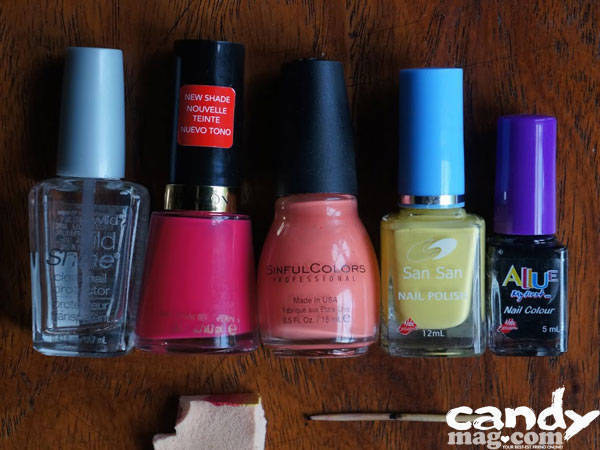 ADVERTISEMENT - CONTINUE READING BELOW
1. Cut, file, and shape your nails and prep your cuticles for good nail health and hygiene.
2. Apply the base coat to protect your natural nail.
3. Create a gradient of yellow, orange, and pink by dabbing a sponge lightly on all nails.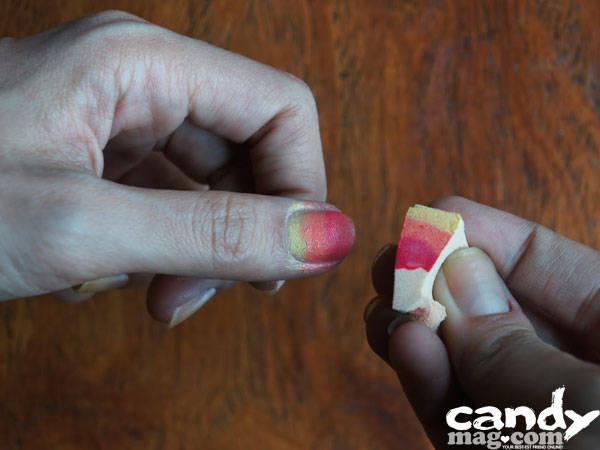 4. With your black polish and toothpick, draw the silhouettes of the flamingos by starting with the body. Make inverted crescent strokes in the middle of the nail for a feathery effect. Then at one end of the body, draw the curve of a question mark, connected to the body. Dot near the tip for the head, and taper the stroke for the beak. Draw the legs at the center of the body by making double angle brackets, and ending with a foot.
ADVERTISEMENT - CONTINUE READING BELOW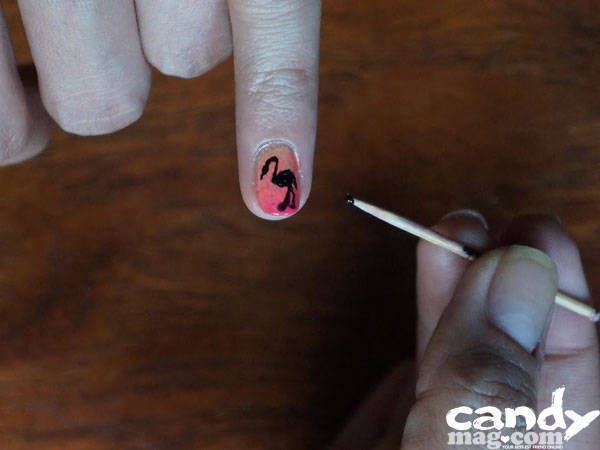 Draw 2 flamingos on your thumb if you like.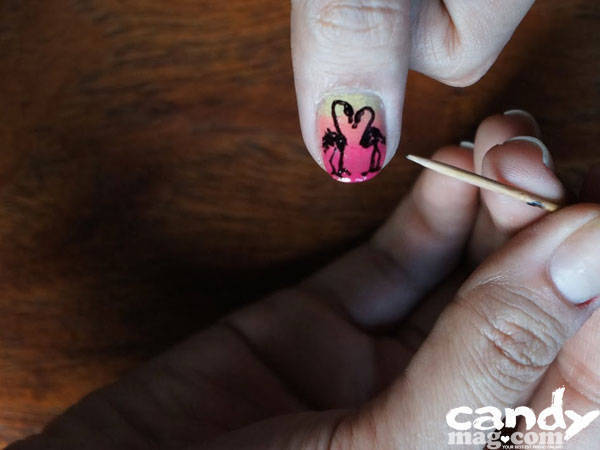 ADVERTISEMENT - CONTINUE READING BELOW
Here's how it looks like when you've painted all your fingernails!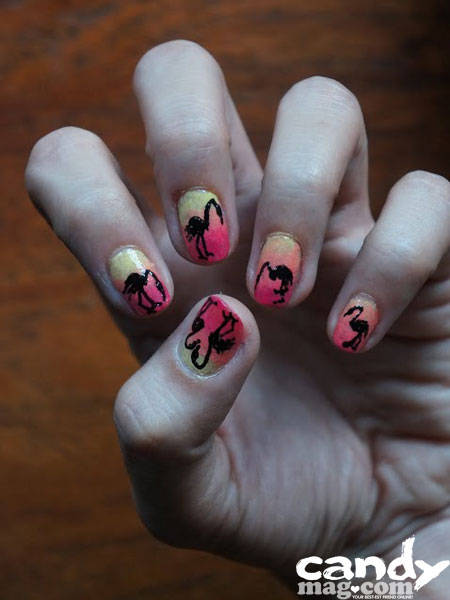 You can choose to do one or two accent nails, too, if you prefer. :)