If you're open to sporting a bold ink, a sternum tattoo might be the perfect addition. They pair well with deep necklines or when you're in a bikini at the beach. You'll also appreciate how easy they are to cover. So if you're looking for this daring yet manageable tatt, scroll down below for some inspo!
What you need to know before getting a sternum tattoo
Before hopping onto the tattoo chair, you must know that the sternum is one of the most painful areas to get inked because it sits right on the bone. To make the process slightly tolerable, taking a pain reliever can always help.
Also, you'll need to take note that getting a cleavage tattoo could be time consuming, since it requires high precision so that your sternum ink will sit right in the middle of your chest. But don't let this intimidate you, because we're certain that the outcome will be worth it! For ideas, this list will surely get you excited.
ADVERTISEMENT - CONTINUE READING BELOW
10 Sternum Tattoos for Your Next Ink
1. Moon Phases
Just like the phases of the moon, the human life consists of many chapters where victories and struggles surface for us to conquer. This turns us into better individuals before stepping into the next stage! The moon represents change and growth, and a tattoo of the moon's phases is a way for us to embrace all that life can offer.
ADVERTISEMENT - CONTINUE READING BELOW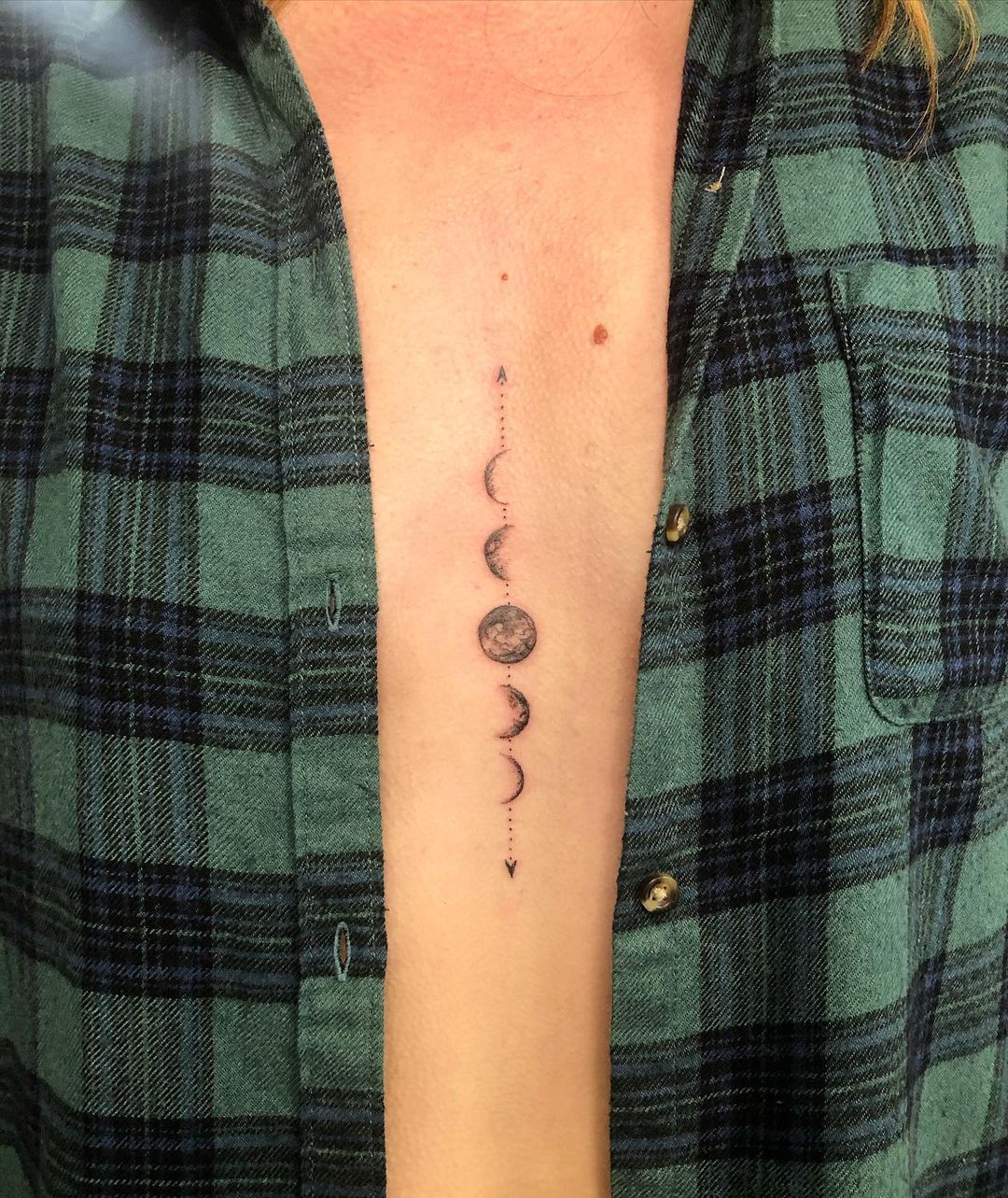 ADVERTISEMENT - CONTINUE READING BELOW
2. Star
Just by looking at the stars, you can already feel the guidance and hopefulness it projects. They've probably heard most of our wishes, which encourages us to keep dreaming. Since no star is exactly alike, you can create your tattoo with a variety of star designs. Arranging it in a line of stars would make a charming cleavage tatt!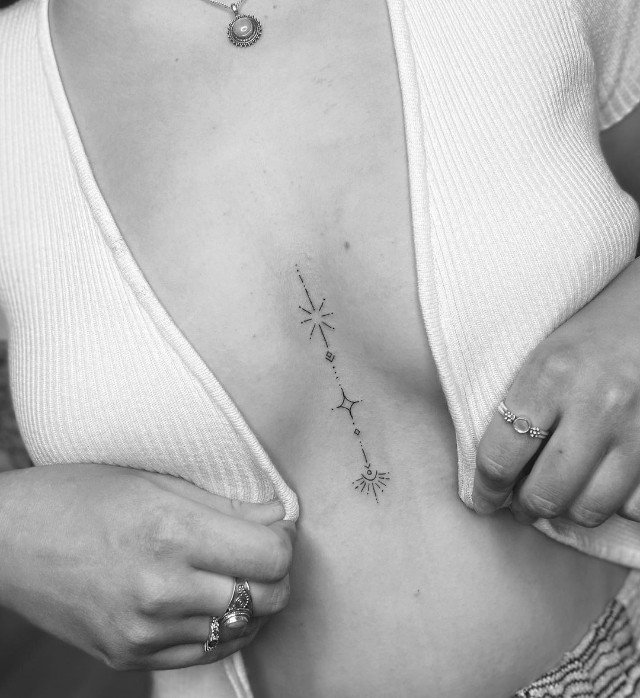 ADVERTISEMENT - CONTINUE READING BELOW
3. Sword
A sword ink is a powerful symbol that presents courage and adventure. It can help us strike the hindrances in our path in order for us to experience the best of life. A sword tattoo on your sternum is an easy way to show everyone that you're always up for a challenge.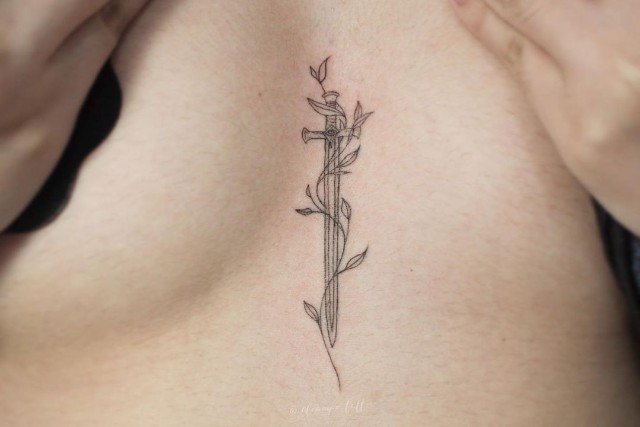 ADVERTISEMENT - CONTINUE READING BELOW
4. Gumamela
The gumamela has such a delightful blossom. It carries happiness and good omens which are perfect for individuals who love to manifest their dreams and ambitions. For your tatt, you can playfully extend it from your sternum towards your breast to capture the motion of the gumamela growing on trees.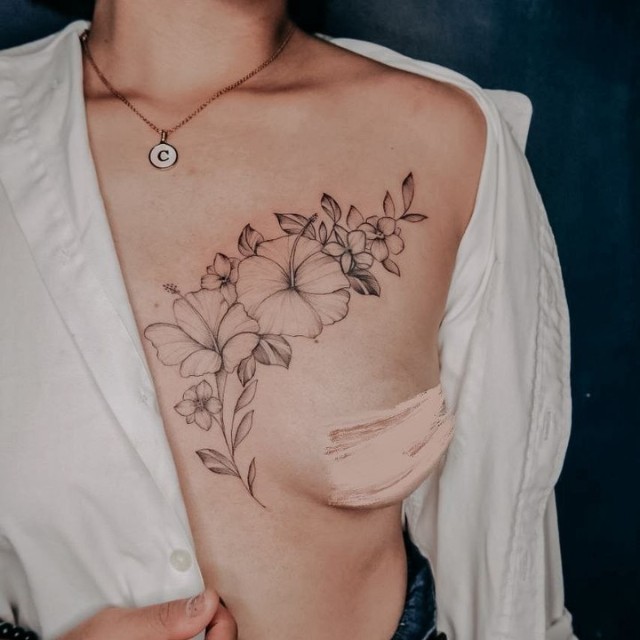 ADVERTISEMENT - CONTINUE READING BELOW
5. Lotus
We admire how the lotus can grow so exquisitely from murky waters. No wonder why it symbolizes resilience and rebirth. Just like this blossom, we all strive to rise and become better individuals. A lotus tattoo is a simple way to remind ourselves that our character will always have room for improvement.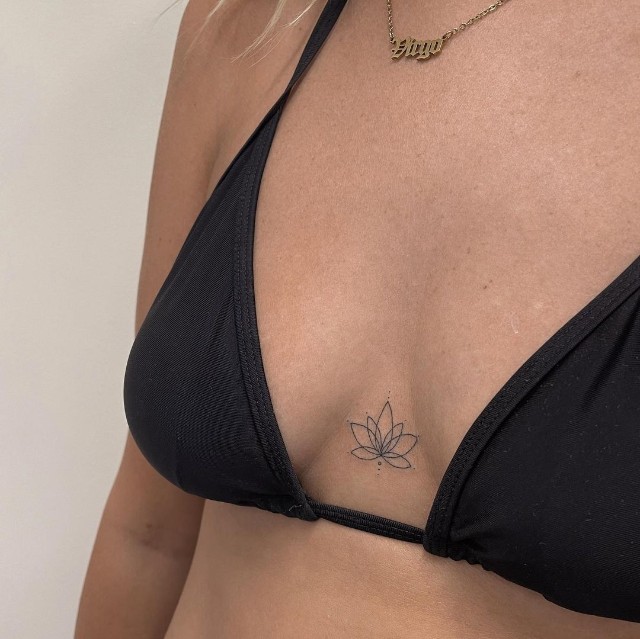 ADVERTISEMENT - CONTINUE READING BELOW
6. Third Eye
This tattoo depicts a third eye which is usually associated with recognizing spirits, but this symbol is much more divine–it represents enlightenment! It is the ability to connect both wisdom and insight in everything that you encounter. You hold power to recognize deep truths and swerve away from the illusions in your path.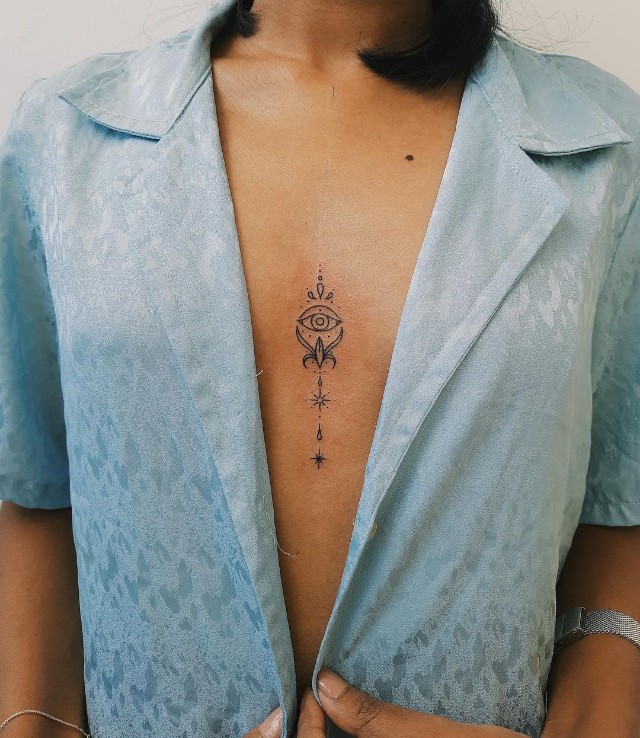 ADVERTISEMENT - CONTINUE READING BELOW
7. Snake
In Japanese culture, a snake tattoo is a powerful sign of strength and protection. It provides immense bravery when facing an illness or bad luck. It also drives you to constantly take care of your well-being at all times. For a dainty approach, you can adorn your snake tatt with cheerful florals just like this.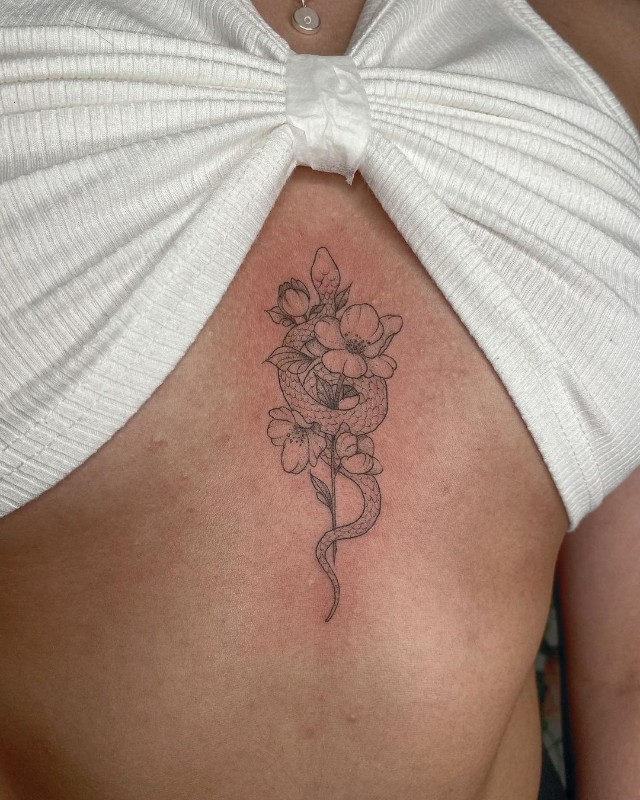 ADVERTISEMENT - CONTINUE READING BELOW
8. Lavender
When admiring a lavender flower, it exhibits utmost serenity and grace which allows our whole self to feel calm even on the most stressful of days. A tattoo of a lavender will remind you to take breaks, forget about worries, and to capture every fleeting moment that passes by.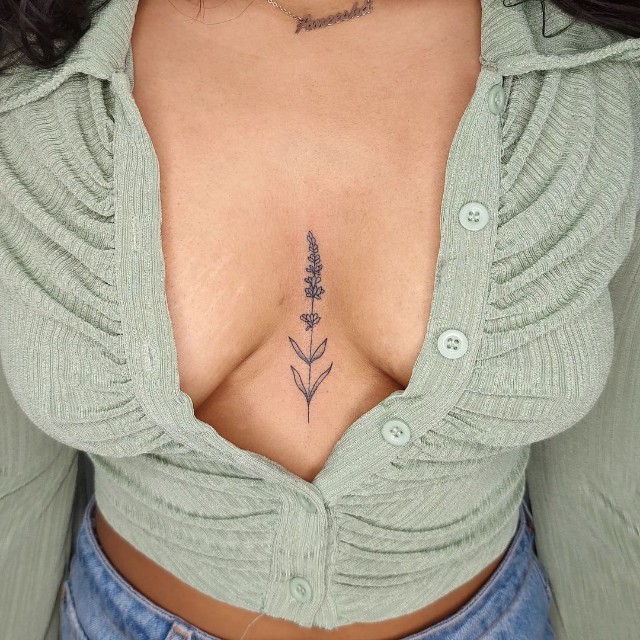 ADVERTISEMENT - CONTINUE READING BELOW
9. Sunburst
This tattoo is perfect for the girl who loves to carry a positive outlook in life. The sunburst ink focuses on the rays it projects. It spreads energy, warmth, happiness, and everything that genuinely attracts people to you. This ink will surely motivate you to keep spreading your sunshine.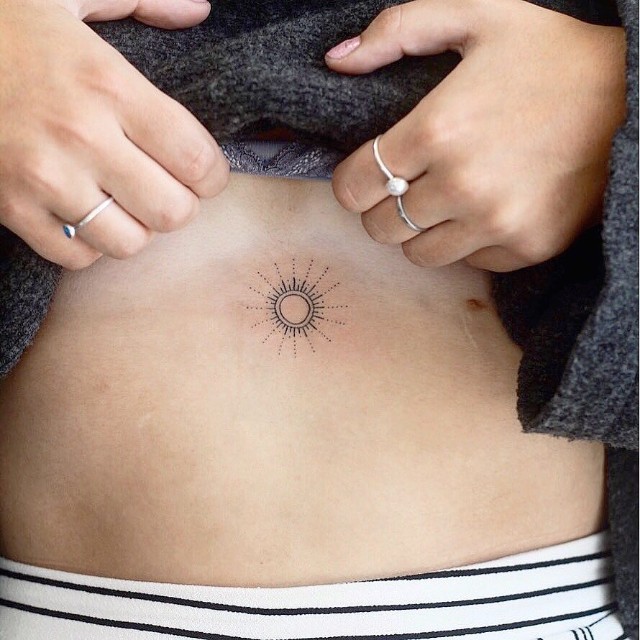 ADVERTISEMENT - CONTINUE READING BELOW
10. Poppy
The blossom of this flower is happy to the eyes but the poppy also holds sentimental meaning–eternal rest and remembrance. Placing a single poppy tattoo on your chest is a beautiful way to honor someone you've lost. It will also remind you that they are always there to guide you especially in tough situations.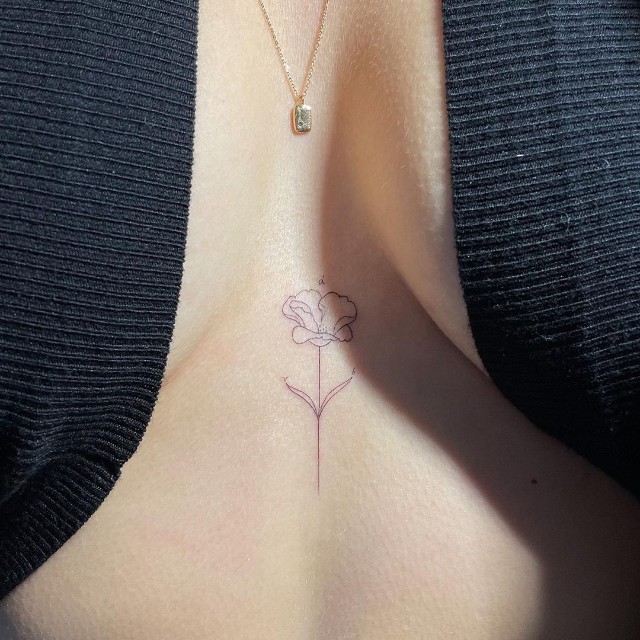 ADVERTISEMENT - CONTINUE READING BELOW
Preview is now on Quento!  Click here to download the app  for iOS and Android and enjoy more articles and videos from Preview and your favorite websites!
This story originally appeared on Preview.ph.
* Minor edits have been made by the Candymag.com editors.