Considering staying indoors because you're afraid of sacrificing your skin's health in the scorching summer heat? Don't let that steal the fun out of your break and worry no more because Bench, a brand everybody loves and trusts, has now extended their personal care line with these new and innovative whitening lotion. Now you can enjoy the sun and still get lighter, brighter, and fairer skin.
Bench Body promises to give you noticeably fairer skin in only seven days. This new line of whitening lotion is available in three variants to suit your needs: Suprawhite with SPF10 for intensive whitening, Naturwhite with Papaya and natural extracts for sensitive skin, and Hydrawhite that is made with B-vitamins and locks moisture in for 48 hours. The products are made with nanobright technology, which means it encapsulates the small active whitening ingredients into small (nano) particles to allow faster and more effective skin absorption.
ADVERTISEMENT - CONTINUE READING BELOW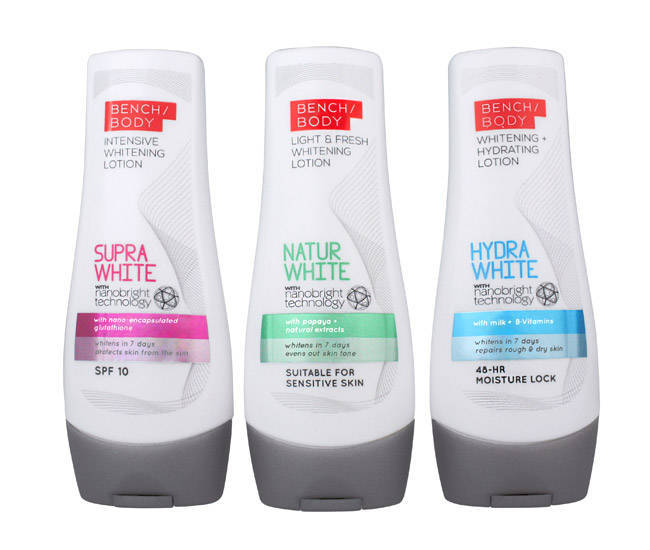 The ambassadors of the three new whitening lotions are three young and gorgeous ladies: Dominique Cojuangco, Sam Rodriguez, and Addie Manzano. They are the perfect ambassadors because they all exude youthfulness and confidence, that will surely isnpire girls everywhere to feel comfortable in their own skin. These three encourage everyone to do themselves a favor by taking care of their skin. Try the Bench Body Whitening Lotion and discover a fairer, more radiant, and more confident you!
ADVERTISEMENT - CONTINUE READING BELOW