When your day is packed with classes, org meetings, and group work huddles, being fully made up just isn't practical. It can get inconvenient and your face can feel sticky, especially when you're sashaying from building to building in the heat of the sun. Then again, that shouldn't stop you from rocking a cute, eye-catching look.
For busy days when you still want to look on point, a statement lip is the way to go! It's easy to do, and can put a new spin on an outfit you've grown tired of. That said, here are the different lipstick trends you can try:
Glitter Lips
From school to party, stay glam at all hours with a festive, sparkly lip. Tip: Add a lighter shade of lipstick underneath the glitter gloss to have a good base.
Holographic
The '80s are making a huge comeback in pop culture, and what better way to celebrate than with lips in technicolor? This is a fun and funky look that can liven up a dreary day.
Bold Colors
Nude or red lips will always be a classic, but if you're looking for something out of the ordinary, it all starts with picking an unexpected color. A simple, yet bold statement that takes little effort.
Ombre
It's not just for hair or bleached clothes; the ombre trend has made its way into makeup, too. This is one trend that's subtle yet creative.
Metallic
Add a hint of sophisticated fun to your look with a metallic lip. This is another one that's easy to achieve, as long as you've got the right product.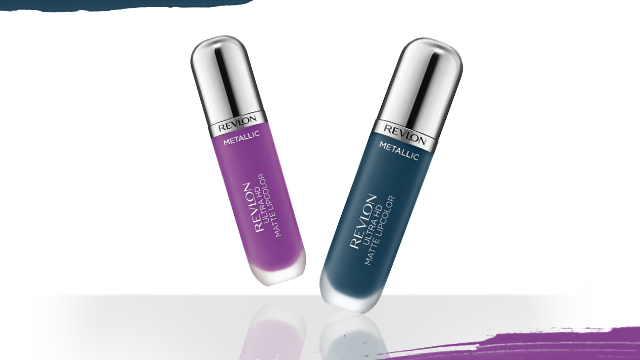 Revlon Ultra HD Metallic Matte Lipcolor, P575
Try the Revlon Ultra HD Metallic Matte Lipcolor. You can play around with eight different shades and enjoy a moisturizing, velvety feel as you swipe its plush applicator. The gel formula is 100 percent wax-free. And beyond the awesome look it helps you achieve, it has a creamy mango and whipped vanilla fragrance! A single swipe is all you need to have your lips make a statement.
To learn more about Revlon, click here.