Beauty
Movie-Inspired Nail Art: The Arena In Catching Fire
The last in our series of The Hunger Games: Catching Fire-inspired nail art tutorials, we revisit The Arena this week.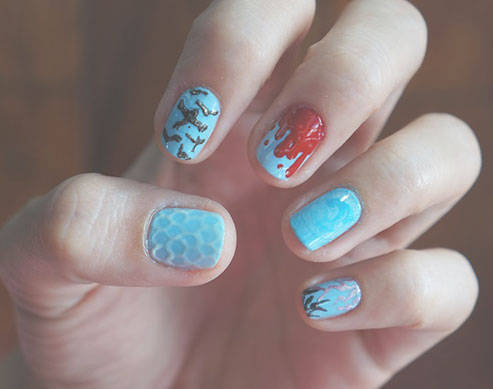 Tick Tock! Have you seen Catching Fire yet? Only on its second week, and I've seen it four times! From its beautifully adapted screenplay, stellar cast led by the radiant Jennifer Lawrence, "fabulous" costumes (as Effie would say,) to the outstanding visual effects, and breathtaking landscapes—this film is a gem, whether or not you're a fan of the franchise.
ADVERTISEMENT - CONTINUE READING BELOW
I was especially impressed by the arena, because it was almost as I had imagined it myself while reading. This week, I took some of the mortifying elements as depicted in the movie, all set against the blue sky of their domed battlefield: the invisible-not-so-invisible force field ("They might as well put a sign," according to Wiress,) the mental and emotional torture of the Jabberjays, the blood rain that Johanna encountered with Nuts and Volts, the gigantic tidal wave that drowned an anonymous tribute, and the lightning tree that signaled noon and midnight. Keep these terrors out of your nightmares and contain them in your nails for these ironically adorable designs!
Click on the gallery link to get started and let us know which of the movie-inspired nail art tutorials is your fave.
<>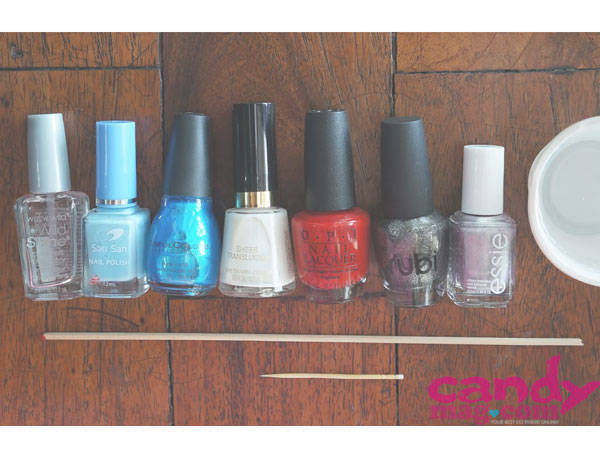 Looks like the Philippine Philharmonic Orchestra likes Captain Ri's music!
Iced, hot, and frapuccino-style!
Achieve that crunchy Chickenjoy skin.
What if CLOY is really based on a Pinoy teleserye?
Have you tried this internet-famous drink?
The local brand has partnered with charity organization Give PH to help with the donations.
If you're desperate for a cut, YouTube is your best friend.
She recently sang it again during an Instagram Live with husband Taylor Goldsmith!