Beauty
Movie-Inspired Nail Art: Catching Fire
From bestseller to box office hit. Head to the cinema with fan art on your nails!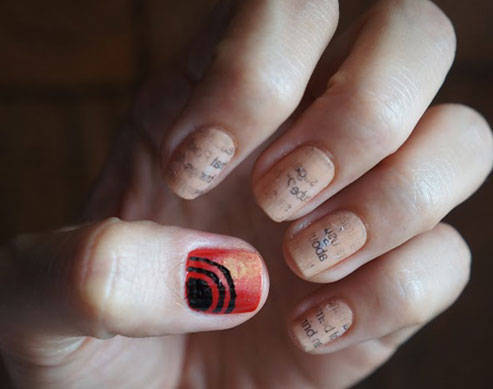 Great books have always found their way to the big screen, with producers seeing an opportunity to bring their story to a larger audience, and for fans who want to have their imaginings play out in the flesh. After a cinematic interpretation, the debates start to roll in: was it faithful to the book, and if not entirely, how big a departure was done? If you're like me, and very easy to please once my interests are pinned down, slight alterations don't matter. I just enjoy seeing the characters I pictured in my head, and the landscapes that surround them, come to life. With the release of trailers, TV spots, and clips almost at an everyday basis now, I've gotten goosebumps and cried (forgive me, Catching Fire is my favorite book in the franchise) hearing direct quotes straight from the book. Hearing lines delivered from paper, to my thoughts, and then onscreen is a thrilling experience. In homage to this, I'll tell you how you can flaunt your favorite quotes on your pretty tips.
ADVERTISEMENT - CONTINUE READING BELOW
Click the gallery link below to get started on these nails!
<>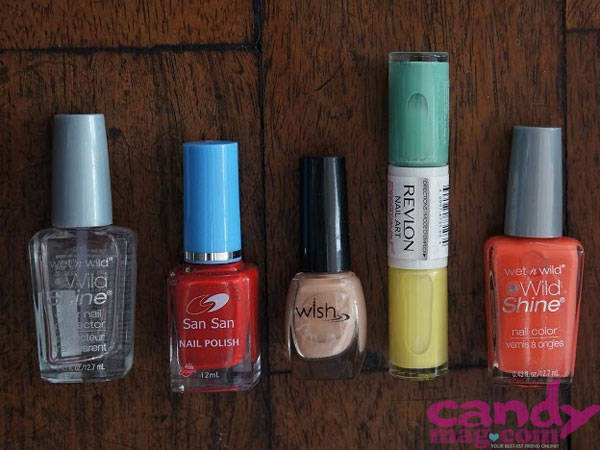 The kind of wholesome content we all love to see.
Being away from each other teaches you to cherish every moment together even more.
Your Moon sign is all about your most intimate feelings, fears, and desires.
Gotta stay cool, fresh, and iwas pawis.
Remember the show Codename: Terrius when it was aired on ABS-CBN?
At 23, he is the youngest elected mayor in the country.
Rest in peace, Coach Aric.