Selfies are everywhere nowadays and while IG may sometimes be a little oversaturated with close-up shots of the same person over and over, we can't really blame anyone for wanting to share how great they look. If you want to post your own selfie online, try these tips to help you slay the selfie game.
Don't forget your primer.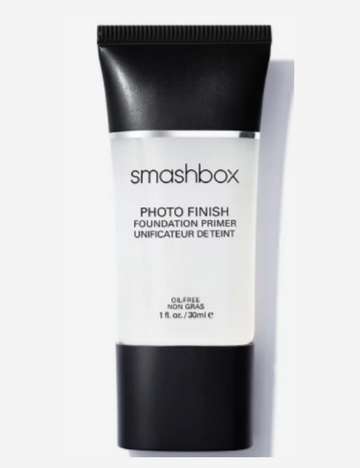 Try: Photo Finish Foundation Primer, Smashbox
ADVERTISEMENT - CONTINUE READING BELOW
A lot of girls have the notion that it's alright to skip priming their skin before putting on their makeup. But primer not only helps your makeup stay put the entire the day, it helps smoothen out your skin, making it glow in a snap, too! Bloggers and celebs rave about Smashbox's Photo Finish Foundation Primer since it helps diffuse light all over your face so your skin looks smoother IRL and in your selfie, too! 
Choose a main focus for your selfie.
We know that you have a lot of great features that you want to show off to your followers, but to take the perfect selfie, don't make the mistake of overemphasizing everything! Rather, choose to focus on one thing that will make your face pop—like your eyes or your lips! Go for a cat eye or a bold red lip and let that shine in your photo.
ADVERTISEMENT - CONTINUE READING BELOW
Invest in a good photo-editing app.
There are a lot of great apps available that can help you clear up your skin instantaneously (in photos that is)! Make sure that when or if you choose to edit your pics, to keep your photos looking natural.  Don't blur too much on one area and don't go overboard because looking too perfect only makes you look unnatural.
Find a good place.
Go inside a room with lots of natural light then aim the camera lens closer to your face while tilting your head a bit. If you notice, that's how a lot of bloggers pose because it's universally flattering! Experiment with the angles and just have fun! If you're outside and the sun is up, try taking a pic so that the sun is behind you. If your camera can focus on your face without making it look like it's bathed in shadows, your selfie should come off with a halo effect!
ADVERTISEMENT - CONTINUE READING BELOW
How do you step up your 'Gram game?