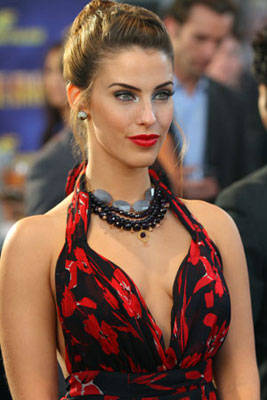 90210's Adrianna played by Jessica Lowndes is trying to start her singing career—this time as a country singer. We're not sure how that will pan out, but we're pretty sure she'll look good doing it.
Though smokey eyes + red lips might seem like too much, we love how they used subtle gray hues on her eyes to keep it from going OTT. There are tons of products in the market now that let you create a smokey look with ease. Try an eyeshadow palette that has different shades and experiment with your look. If you don't know how to do a smokey eye, follow this tutorial by Lauren Young. Finish off with a red lippie and you're set. If you think it's too much, you can also go with a gloss in a reddish hue so that you get that just bitten look.
ADVERTISEMENT - CONTINUE READING BELOW
Tried this look too? Show us by uploading a photo on Snaps!