Although there's no shame in having pimples, we know how stressful treating acne can be. Apart from the physical discomfort of skin inflammation, acne can also damage your own self-esteem. But don't give up hope just yet! Fortunately, there are lots of local skincare brands that offer effective (and budget-friendly!) treatments for your stubborn zits. 
Keep scrolling to see a list of 10 local beauty brands that cater to blemish-prone skin, along with their must-have acne treatments.  
1. Celeteque 
For many of us, Celeteque is an OG beauty brand that we raved about to our high school classmates. You may have discovered other HGs by now, but Celeteque's products are still just as reliable! We can never forget their Acne Spot Corrector Gel, a fast-acting treatment that dries up pimples with BHA and PHA. 
Celeteque Acne Solutions Spot Corrector Gel, P169, Available on Lazada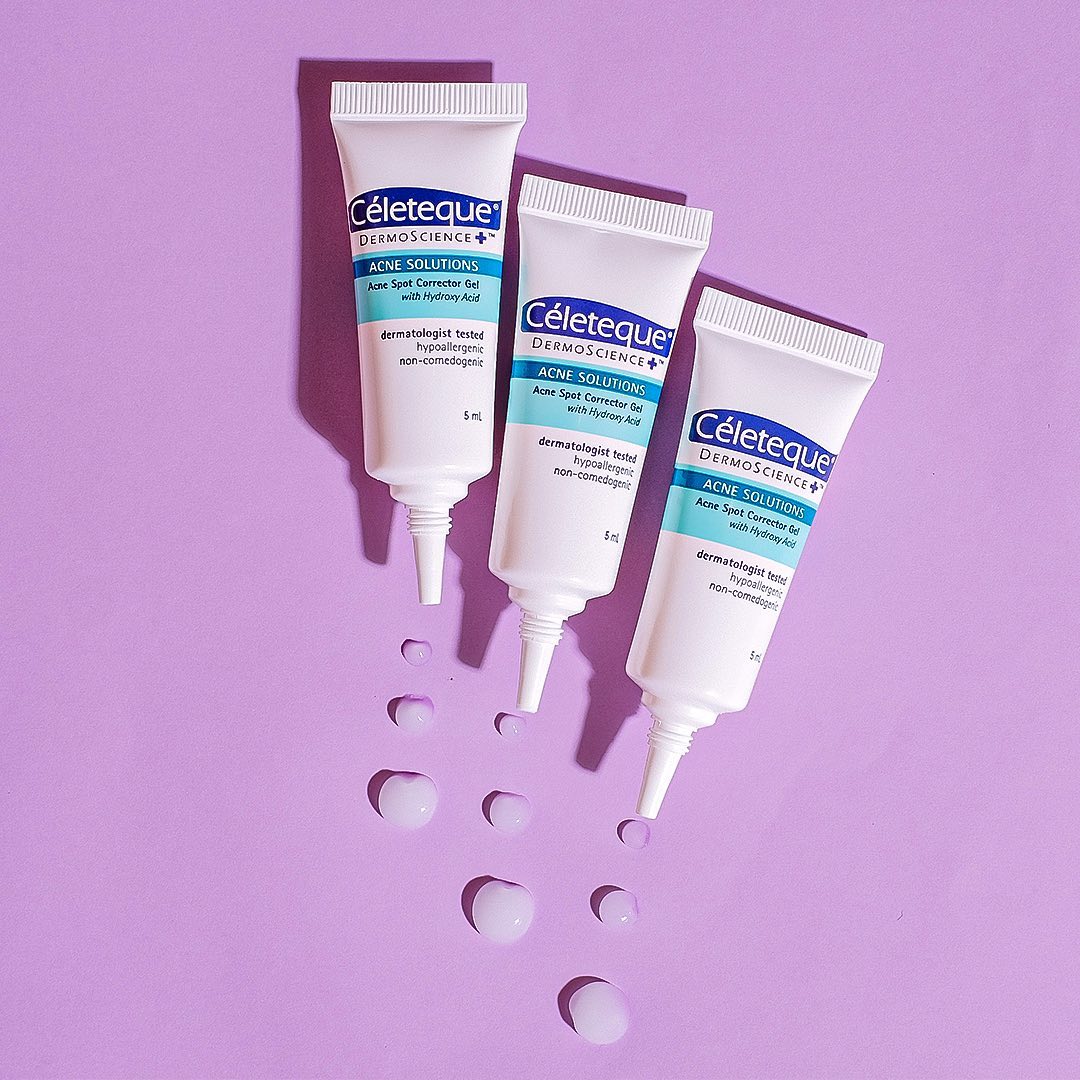 ADVERTISEMENT - CONTINUE READING BELOW
2. Fresh Formula 
Known as the sister brand of Colourette, Fresh Formula is big on natural ingredients and vegan formulas. They have various skincare sets for every skin type, and our top reco for oily-skinned gals is their Blemish Rescue Series. This sulit bundle already consists of a whole skincare routine (specifically a facial wash, toner, day cream, and night cream) that contain acne-fighting ingredients like tea tree oil, willow bark, and glycolic acid. 
Fresh Formula Blemish Rescue Series, P999, Available on Lazada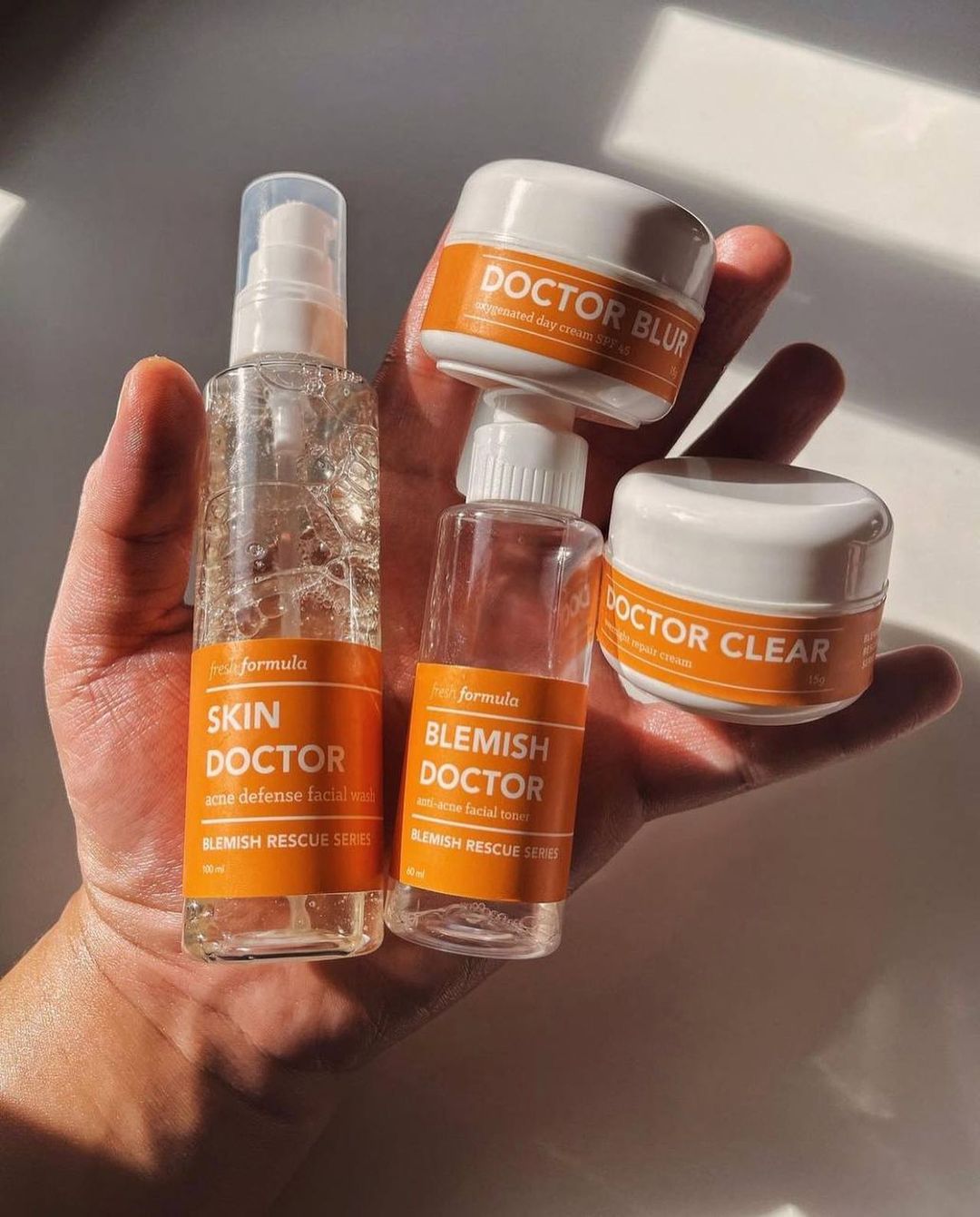 3. Happy Skin 
Happy Skin is lauded for their skin-friendly makeup, so it's no surprise that they've expanded their lineup with gentle skincare products as well. Their Hyaluronic Soothing Cleansing Gel thoroughly removes dirt and sebum buildup without stripping your skin dry. This pH-balanced foam also contains cica and ceramides to leave your skin soft and bouncy post-cleanse.  
Happy Skin Hyaluronic Soothing Cleansing Gel, P599, Available on Lazada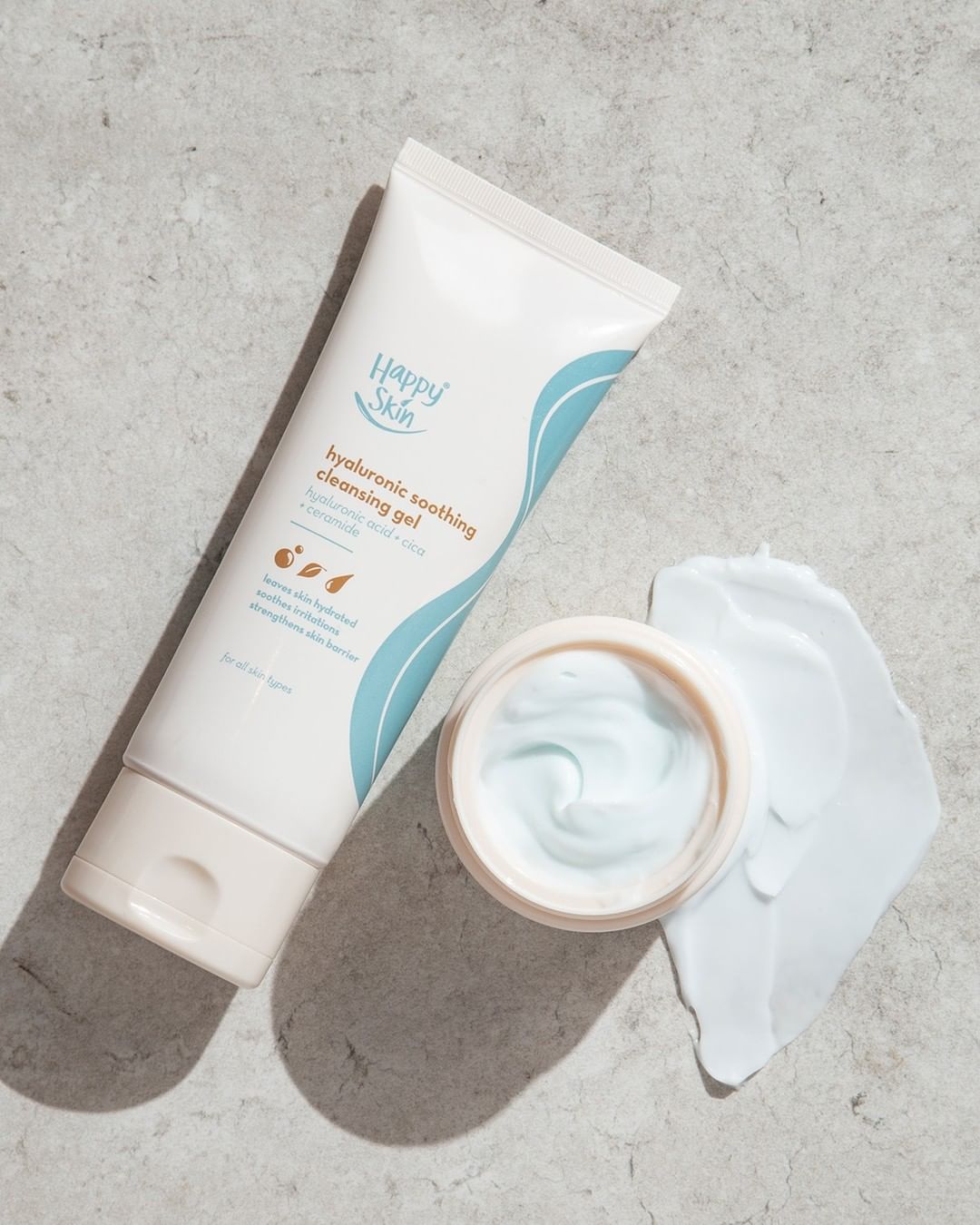 ADVERTISEMENT - CONTINUE READING BELOW
4. VMV Hypoallergenics 
If you have extremely delicate skin, VMV Hypoallergenics is your next BFF. This derma-owned beauty brand carries numerous acne-friendly options, but our fave is the Red Better Spot Corrector. This non-drying balm uses salicylic acid to calm and smoothen angry skin—a must for those *super painful* deep zits. 
VMV Hypoallergenics Red Better Spot Corrector, P640, Available on vmvhypoallergenics.ph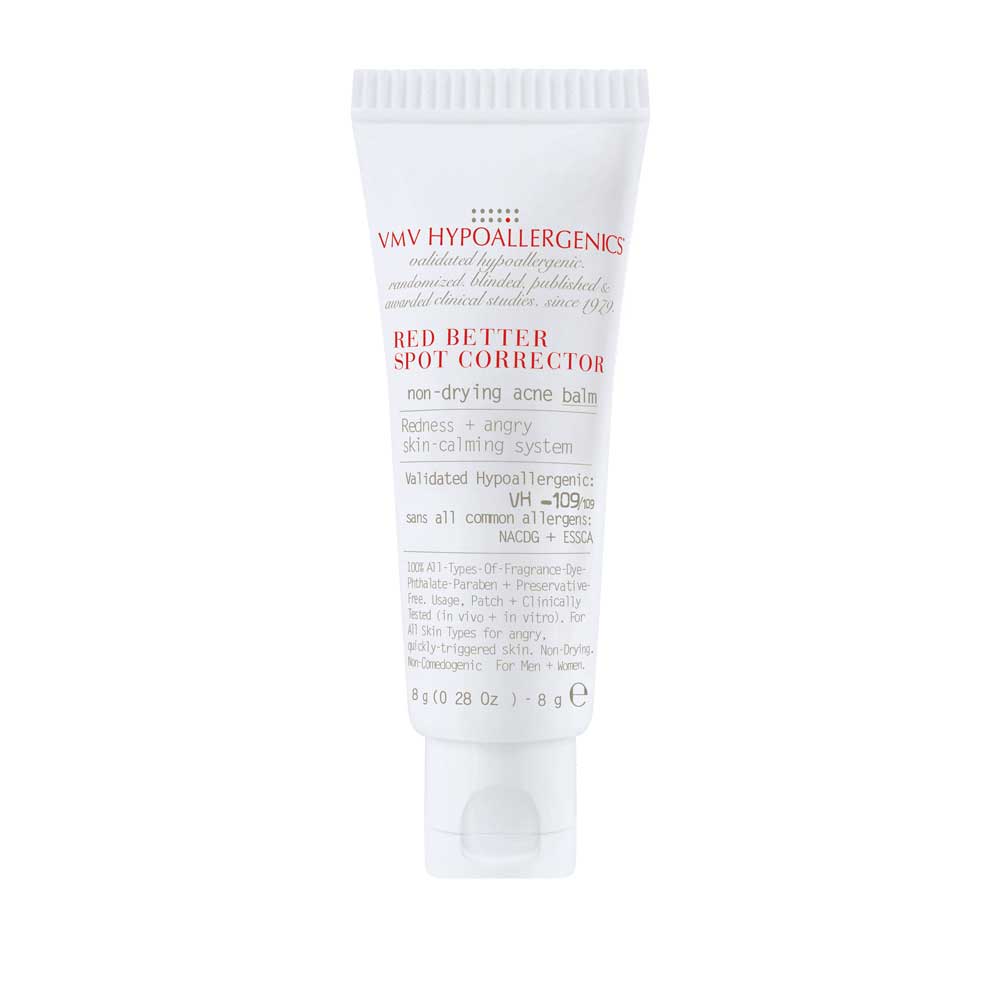 ADVERTISEMENT - CONTINUE READING BELOW
5. Apotheke Science
Apotheke Science is proof that you can buy potent treatments without breaking the bank. This brand has a whole lineup ready for all your skincare woes, from post-acne dark marks to excess sebum production. Start with their well-loved Spot Treatment, a highly-concentrated serum that combats acne-causing bacteria. 
Apotheke Science Spot Treatment for Active Pimples, P199, Available on Lazada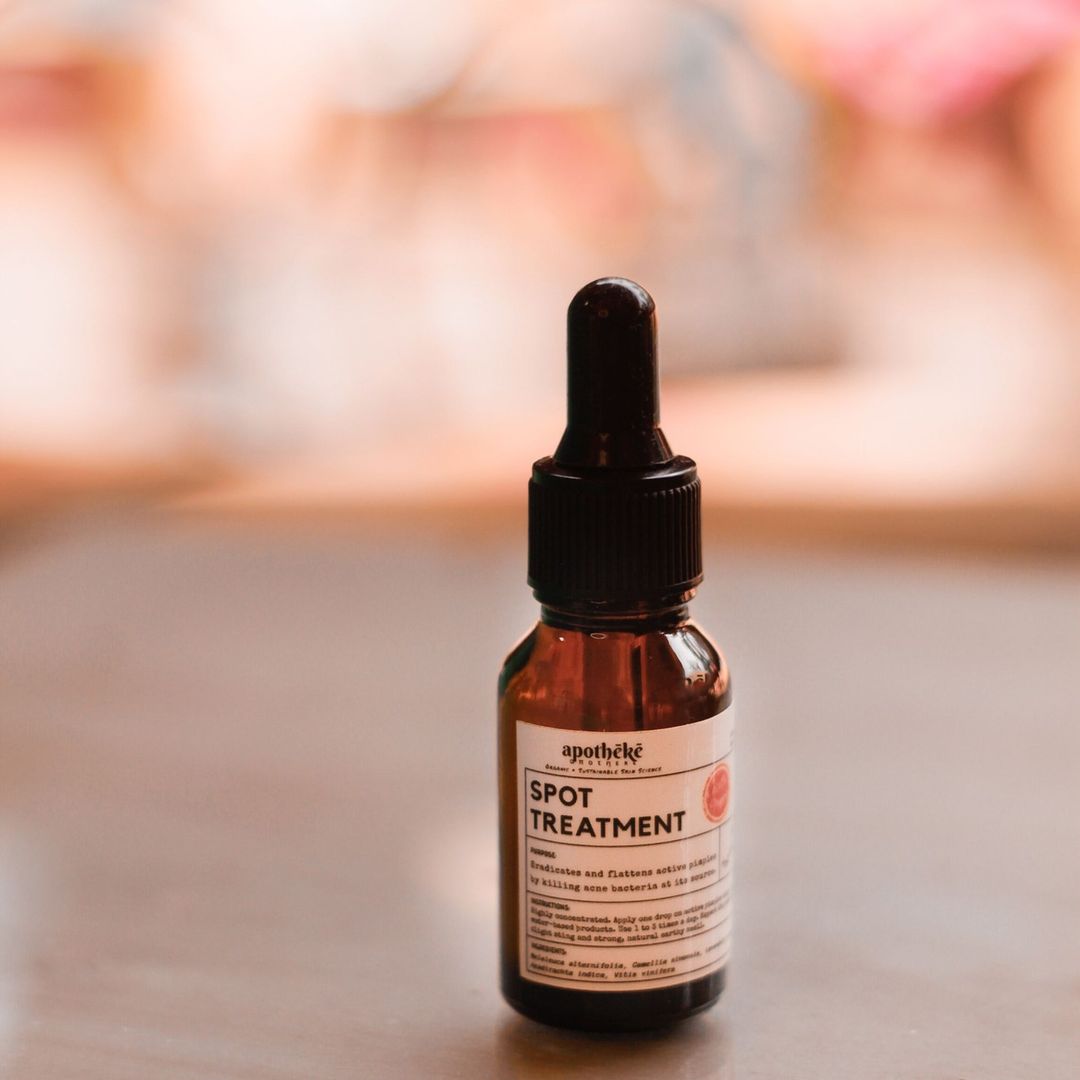 ADVERTISEMENT - CONTINUE READING BELOW
6. Face Republic 
Inspired by hydrating K-beauty products, Face Republic is a must-try for clear glass skin. Their salicylic acid cleanser exfoliates pores and soothes redness in a single wash. It's a great skin refresher after a sweaty workout or a busy girls' night out, so keep a tube handy in your purse! 
Face Republic Calming Acne Salicylic Acid Cleanser, P499, Available on Lazada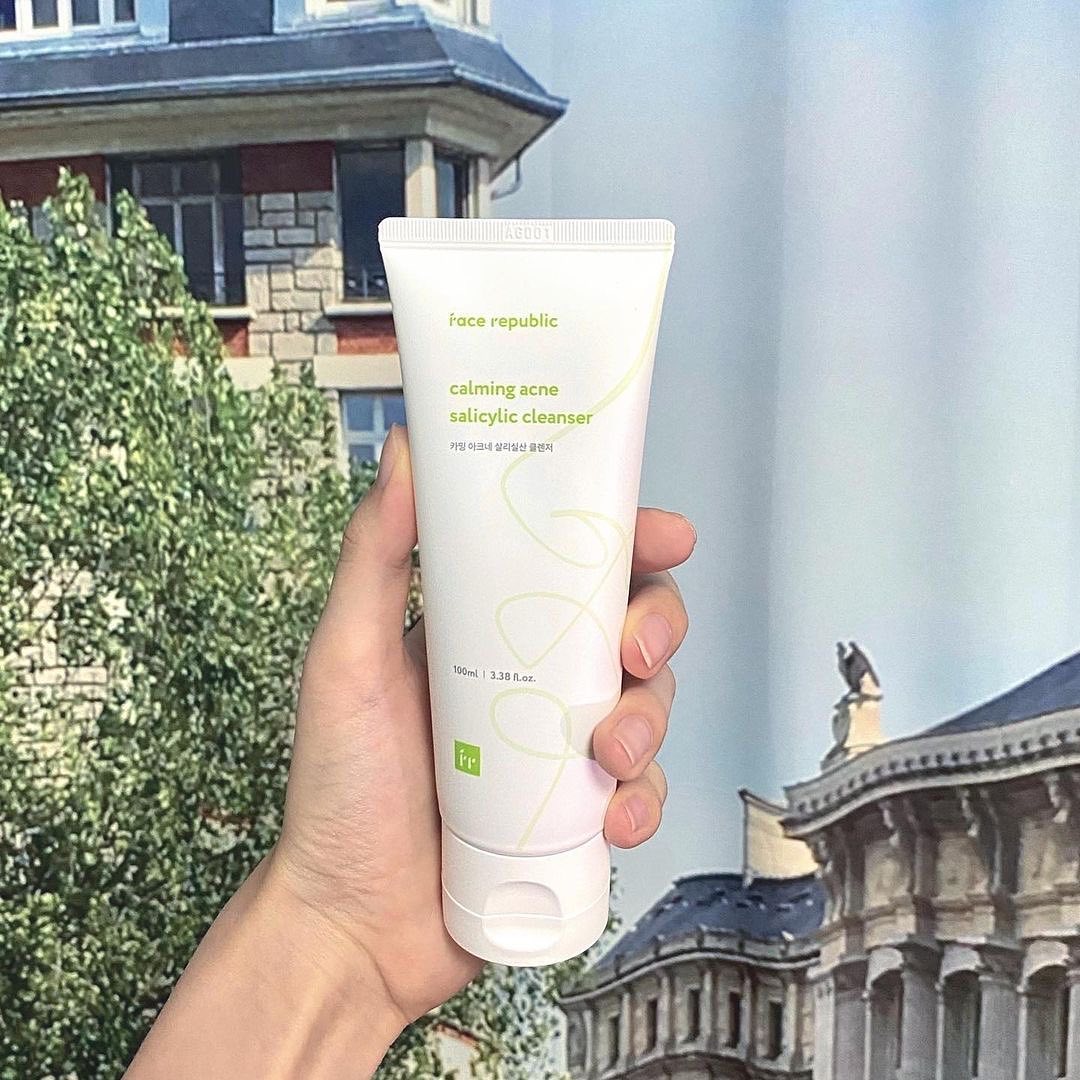 ADVERTISEMENT - CONTINUE READING BELOW
7. In Her Element
As we continue to wear face masks amidst the COVID-19 pandemic, maskne continues to be a common skin issue. That's why In Her Element formulated an exfoliating BHA gel that specifically targets this concern. This calming formula is a no-frills product that just gets the job done, like the rest of In Her Element's skincare. 
In Her Element Masknegel, P445, Available on Lazada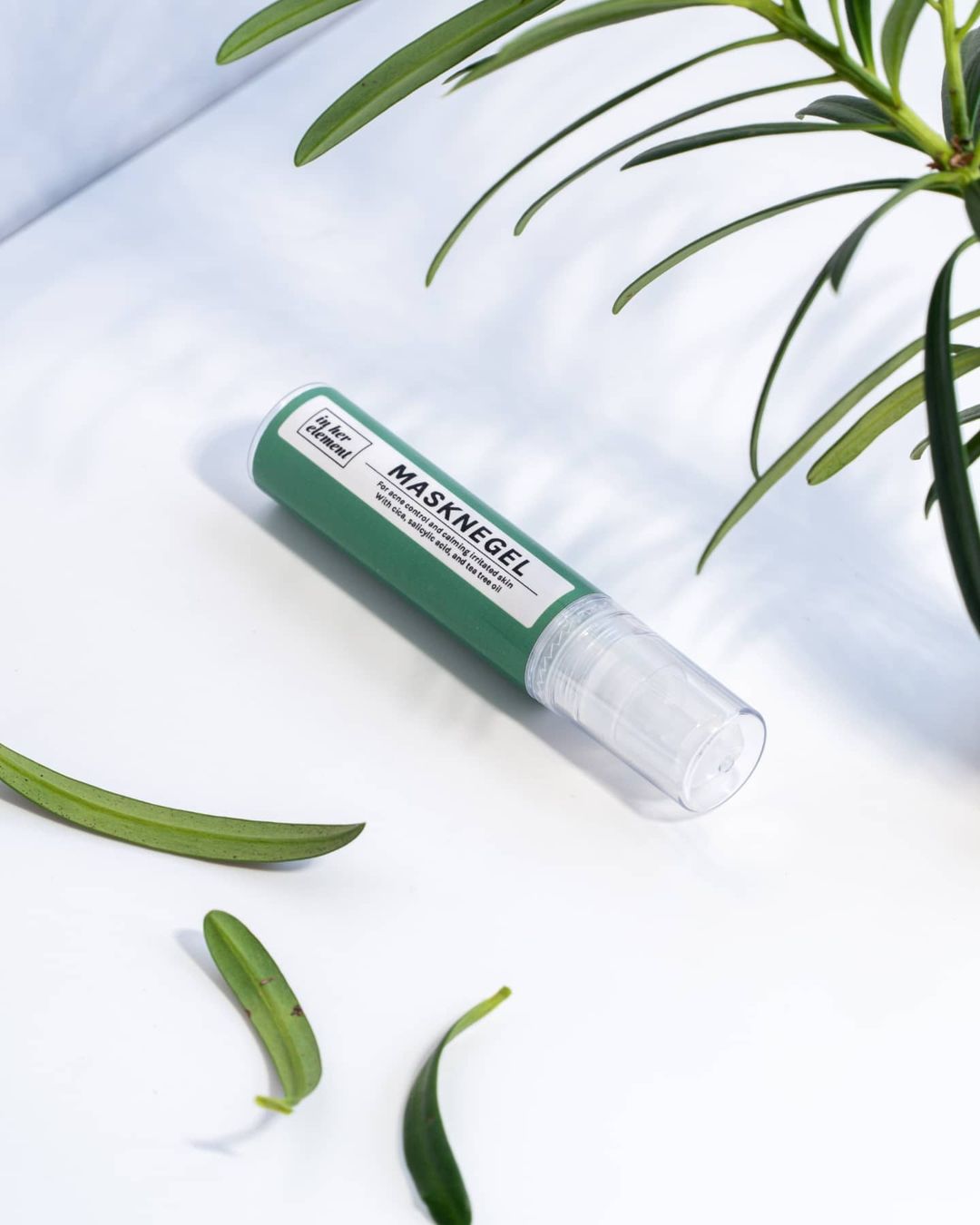 ADVERTISEMENT - CONTINUE READING BELOW
8. Human Nature 
Save this multitasking clay mask for your next at-home spa day—it'll soothe your skin and your soul. This all-natural product features powerhouse ingredients including kaolin, Vitamin E, and bamboo charcoal. And unlike most clay masks, its mild formula won't cause an unpleasant tingling sensation. One thing's for sure: We can always trust Human Nature when it comes to clean and green beauty! 
Human Nature Pore Clarifying Natural Clay Mask, P275, Available on Lazada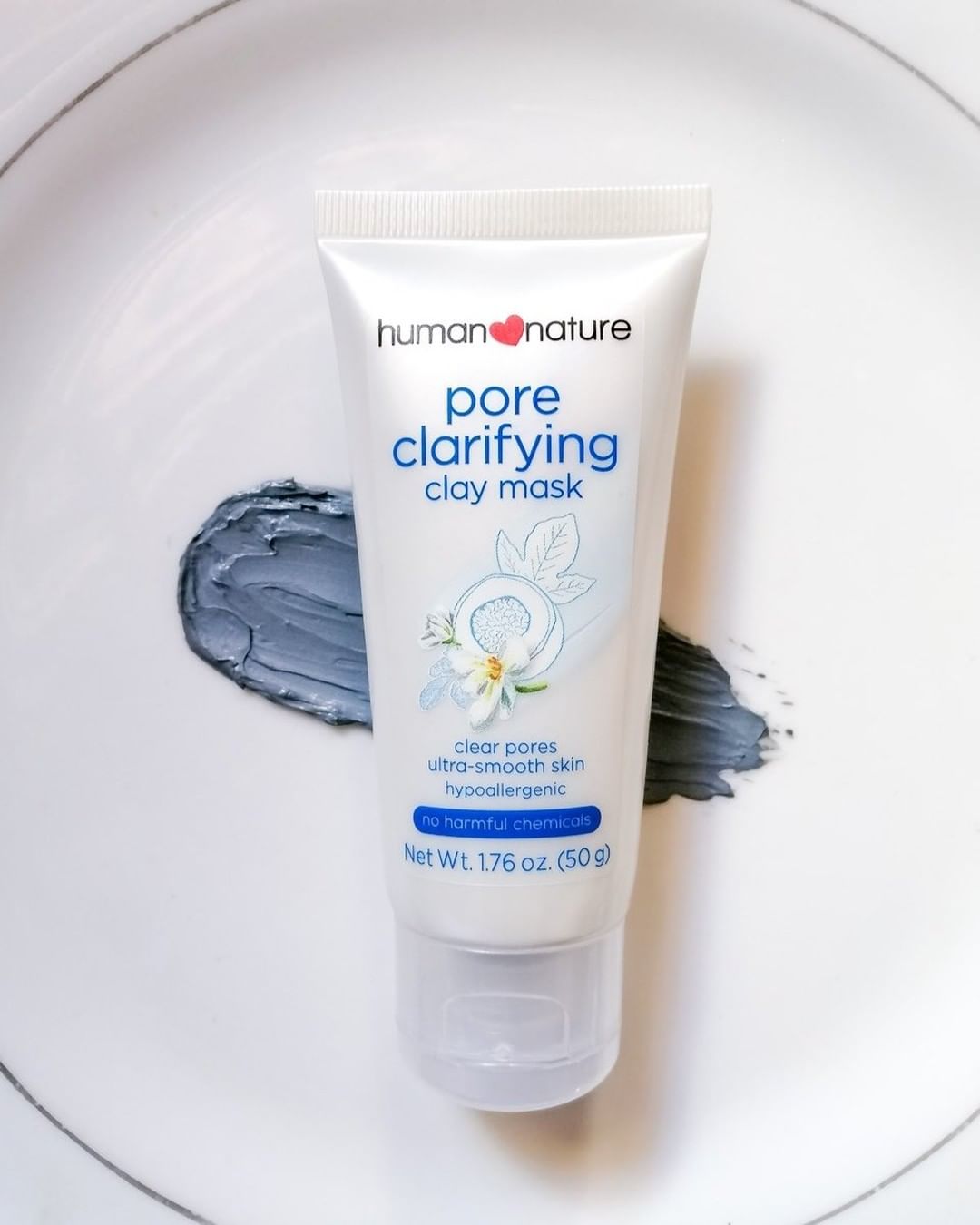 ADVERTISEMENT - CONTINUE READING BELOW
9. Belo 
Another derma-owned brand, Belo is your go-to for clinically proven acne treatments. Their Belo AcnePro Pimple Gel is a bestselling spot treatment that works miracles overnight. The best part: It's free of any oils, fragrances, and other pore-clogging ingredients.  
Belo AcnePro Pimple Gel 10g, P189.75, Available on Lazada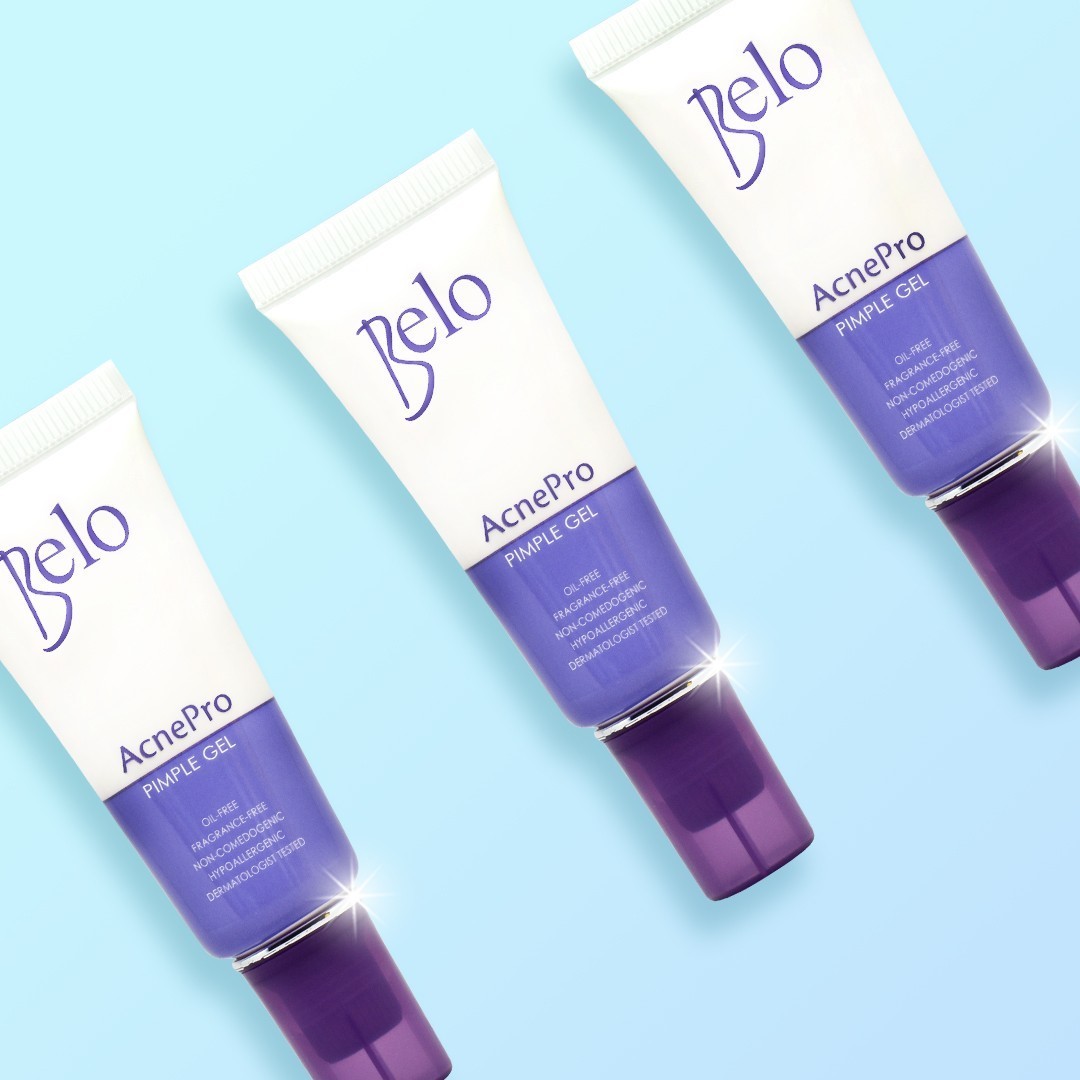 ADVERTISEMENT - CONTINUE READING BELOW
10. Lana PH
Contrary to popular belief, moisturizing is still necessary even if you have acne-prone skin. Just make sure to use a lightweight, non-comedogenic moisturizer like this one from Lana PH. Infused with super-ingredients like hyaluronic acid and glycerin, this moisturizer will keep your skin nourished and blemish-free. Check out the rest of their skin-calming lineup while you're at it! 
Lana PH Soft & Dewy Moisturizing Cream, P599, Available on Lazada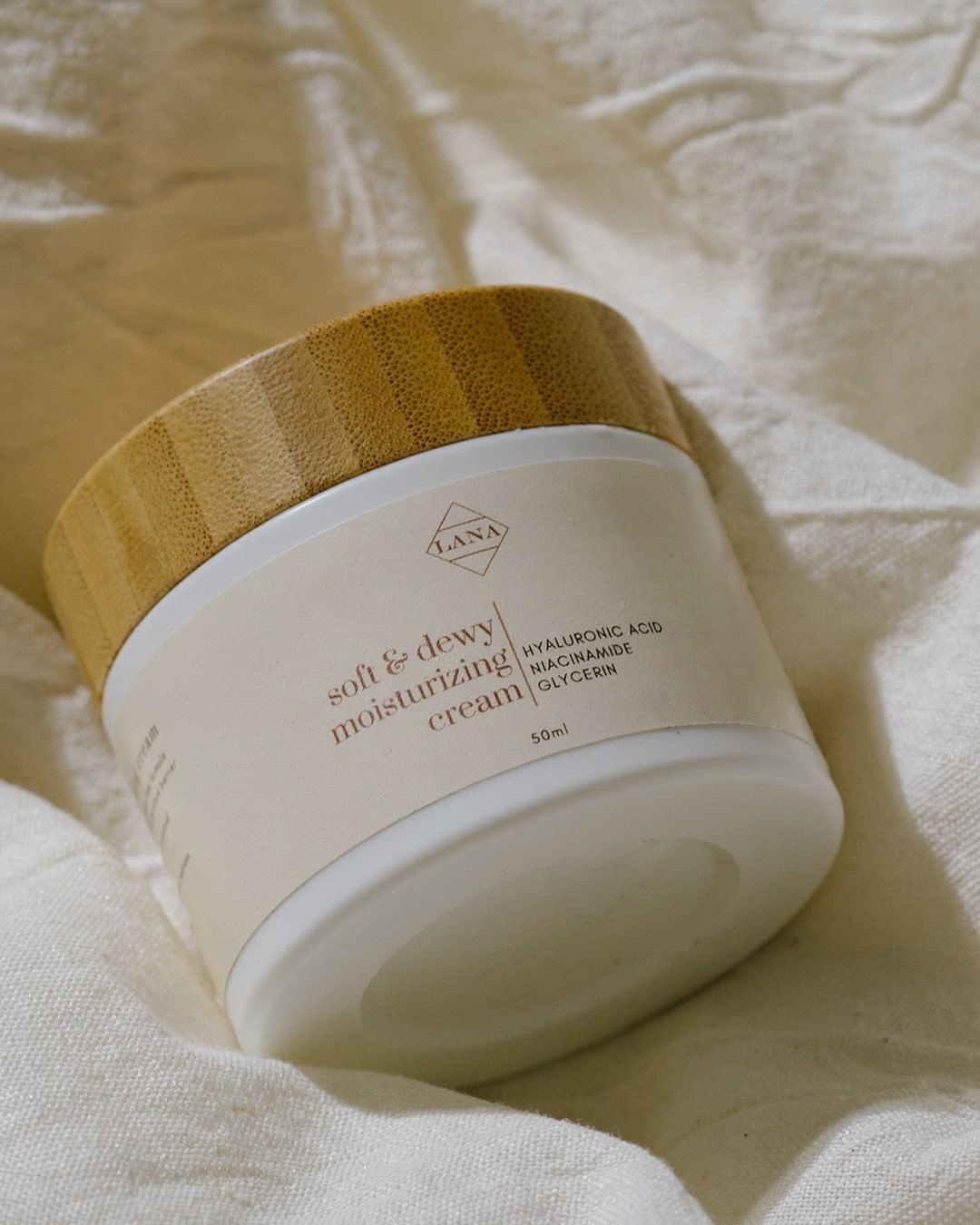 ADVERTISEMENT - CONTINUE READING BELOW