We know it's already been a good 4 days since Kylie Jenner posted her bangs-selfie at the AMAs, but since clip-ons can pretty much look as good as the real thing, we wanted to wait it out and see if they were the real deal. A few days passed and the reality star posted a few photos sans bangs, which got us really confused! Did she really cut bangs or was it just for the show? Well, we're still not sure. With the wonders of personal hairstylists, anything is possible! So, instead of simply scratching our heads over her possible new 'do, we came up with 4 reasons why we think Kylie should just keep the fringe!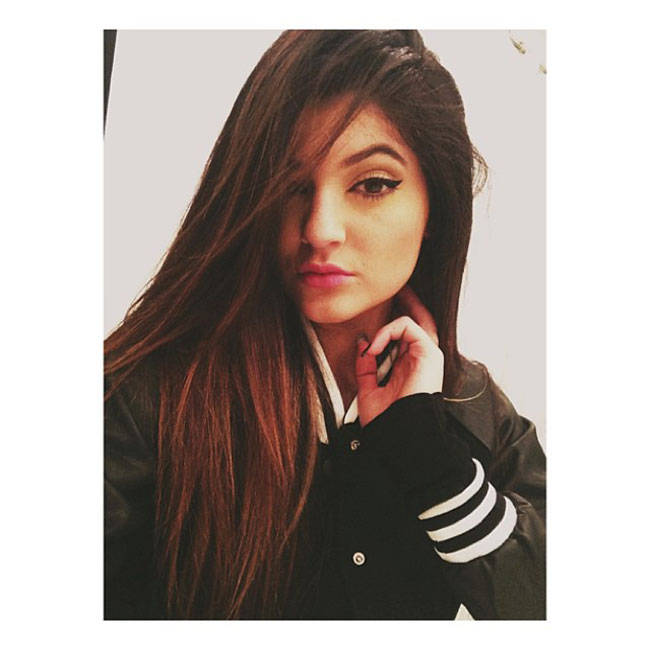 ADVERTISEMENT - CONTINUE READING BELOW
Timesaver. It would totally cut back a few minutes from her makeup time in the morning. She won't have to make the effort to draw her signature, high-arch brows because her bangs can actually hide them. This can also give her the freedom to experiment with more beauty looks.
Standout from the herd. In a big family with even bigger personalities, her bangs can definitely set her apart from the rest—especially from her supermodel older sister Kendall Jenner. The fringe can be her signature look too, since long voluminous waves was already taken by her three older Kardashian sisters.
Edgy plus. When it comes to personal fashion, Kylie is all about sporting looks which shows off her more edgy sense of style. Her full-on fringe will definitely take her outfits to the next level by giving it a more modern twist. The bangs can help make a statement too!
It's a match. Lastly, the bangs actually suits her face and whole look, which is pretty awesome because we all know how hard it is to pull off statement fringe! Also, it's just really hard not to love this hairstyle on her and we think she looks absolutely fab. So, why not Kylie? We say this haircut is a definite two thumbs up in our book!
What do you think? Should the fringe stay or go?
ADVERTISEMENT - CONTINUE READING BELOW