When it comes to beauty, there's no doubt that Korea is one of the countries taking the lead. Many viral beauty trends originally spawned from SoKor. From glass skin to aegyosal, these are just some of the K-beauty trends we loved over the years. But their influence doesn't stop at skincare and makeup. They're also changing the game when it comes to nail art. 
If you're looking for fun and mesmerizing nail looks, take some inspiration from Korean nail artists. One particular K-nail artist is making waves in the industry. Meet Park Eun Kyung, a premier nail artist to the stars. Her clients happen to be the likes of girl groups BLACKPINK and Aespa. Ahead, we've listed down some of her best works. So, make sure to screenshot your faves! 
LOOK: 10 Korean Nail Trends You Should Try On Your Next Nail Appointment
1. Blob Nails 
In the past years, we usually stuck to 2D nail art. But thanks to nail gel, we're able to create 3D designs like these cute blob nails!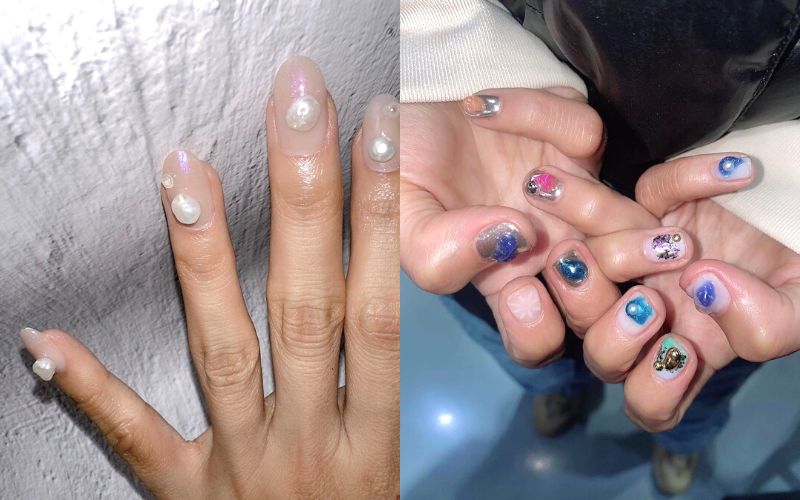 ADVERTISEMENT - CONTINUE READING BELOW
2. Cuticle Nails
Like to keep your nails short? Instead of a french manicure that emphasizes the tip of your nails, this K-nail trend has us focusing more on our cuticles.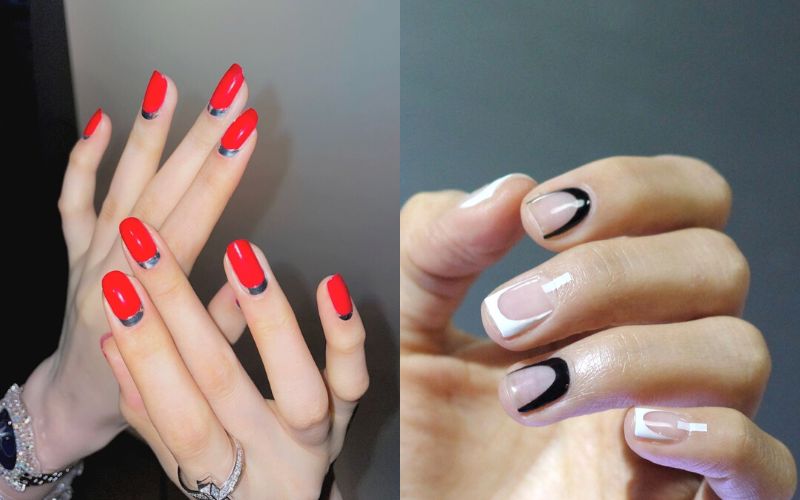 3. Quail Egg Nails 
Need an easy design that you can DIY? Try the nail trend inspired by quail eggs. You heard that right. It's unusual, but you've got to admit it's pretty cute.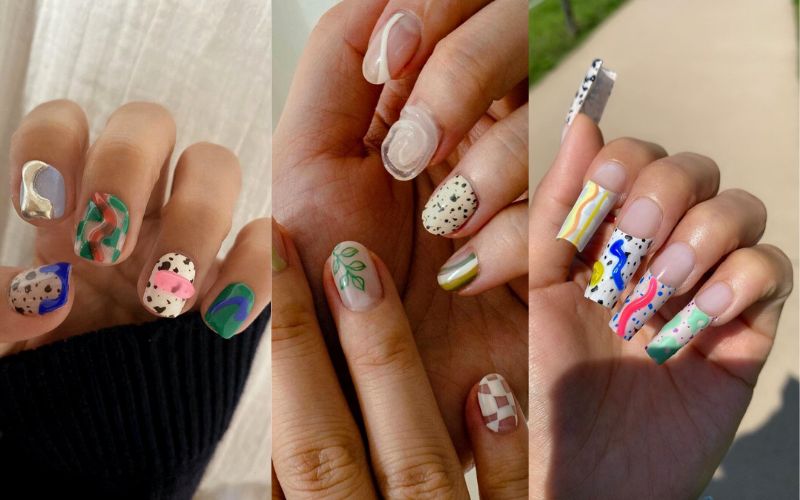 4. Negative Space Nails
Create fun geometric shapes on your nails by taking advantage of negative space. Paint the edges of your nails or come up with your own abstract design.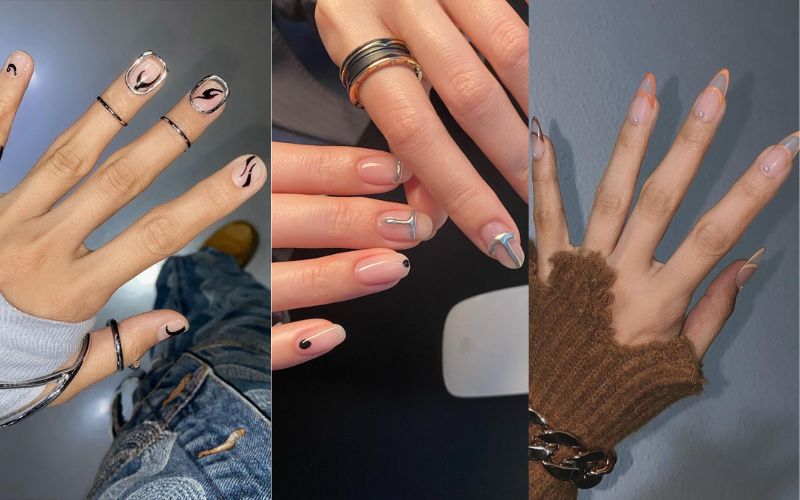 5. Chrome Nails
Here's another nail design that you can easily recreate at home. All you need is a base nail polish in black or white, your chosen chrome powder, and a sponge eyeshadow applicator. Once you've applied your base, rub the chrome powder on top with the sponge applicator, then seal the shine with a top coat. You can even add some 3D blobs for a futuristic look.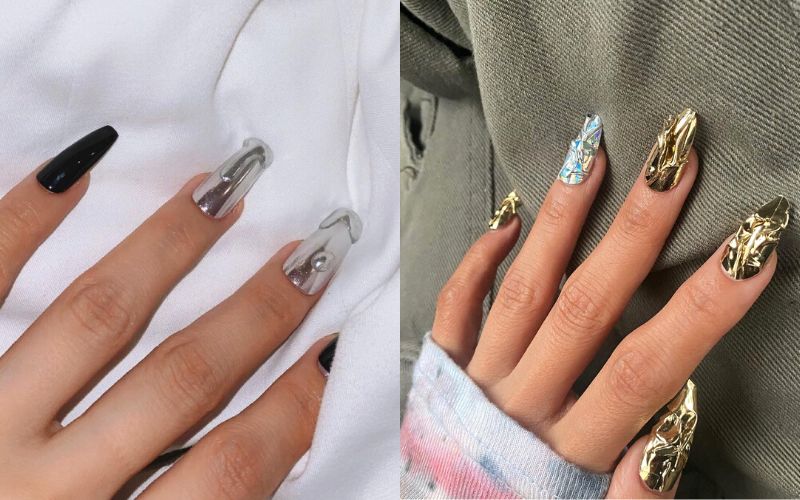 ADVERTISEMENT - CONTINUE READING BELOW
6. Glass Nails
Eunkyung calls this design 'glass nails'. The trick to getting that iridescent glow? Cellophane. Even Jennie from Blackpink can't help but adore her nails.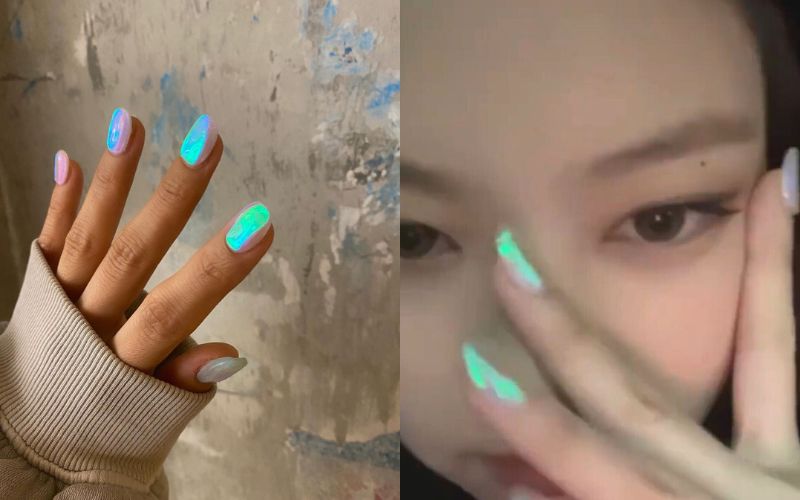 7. Aura Nails
Show off your aura with this cute nail design! To achieve aura nails, a gradient of soft pastels is airbrushed onto the nails. ICYDK, Lisa had this design in the Pink Venom music video (see middle picture)!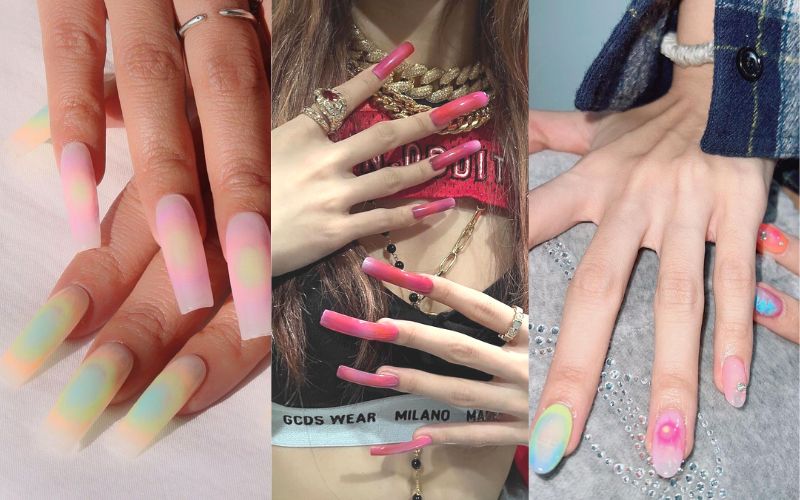 8. Thermal Nails
Do these patterns look familiar to you? They're inspired by thermal sensors that we see at the airport or on the weather news, and TBH we're living for it.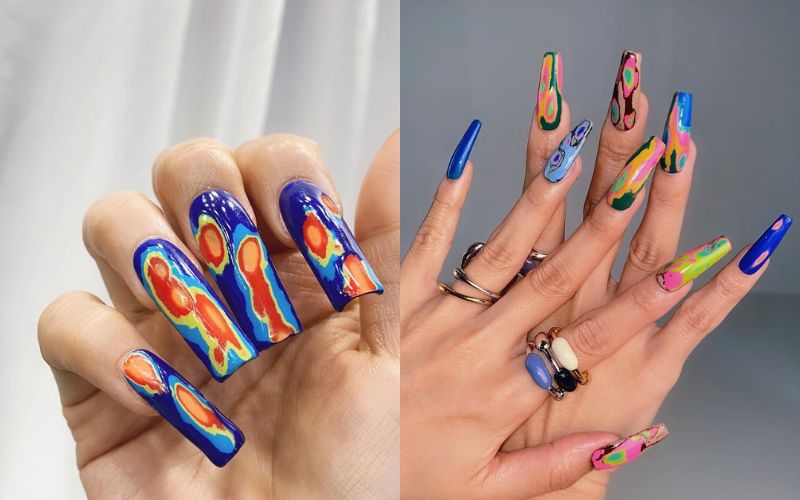 9. Tattoo Nails
If you can't commit to an actual tattoo, try these tattoo nails instead. No need for a tattoo machine here. To achieve this look you just need a thin brush or a nail art pen to draw on the designs. Here's Jisoo rocking the tatoo nail trend.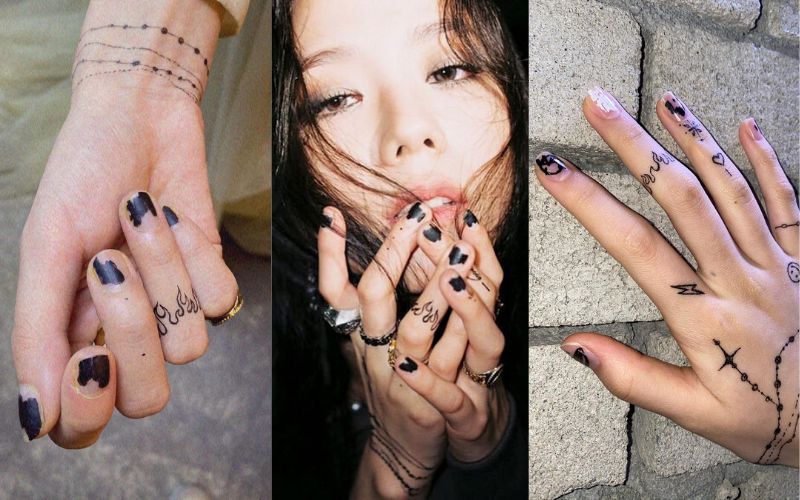 ADVERTISEMENT - CONTINUE READING BELOW
10. Mismatched Nails
Who says your nails have to be matching? We say the more mismatched they are, the cuter! Rosé would agree.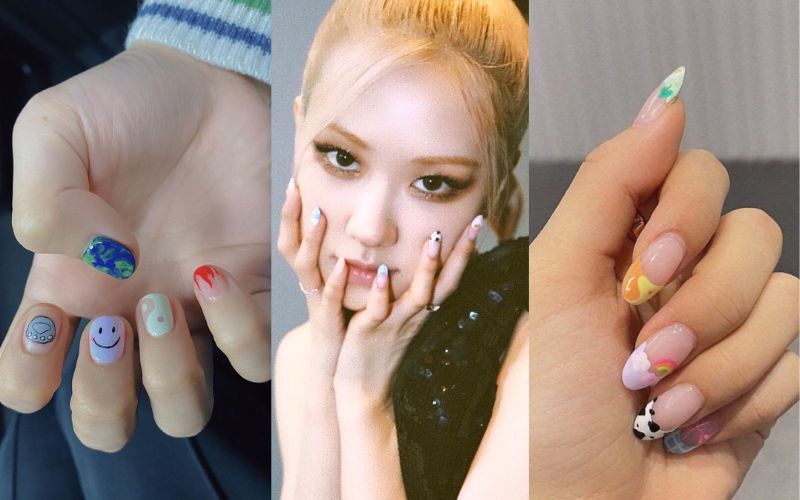 This story originally appeared on Preview.ph.
* Minor edits have been made by the Candymag.com editors.