Careline, a cosmetic brand that caters to every teen girl's makeup needs launches its freshest TV commercial featuring its top products—lipstick, oil control face powder and BB cream—and starring its newest endorser, the talented and beautiful teen celebrity, Julie Anne San Jose.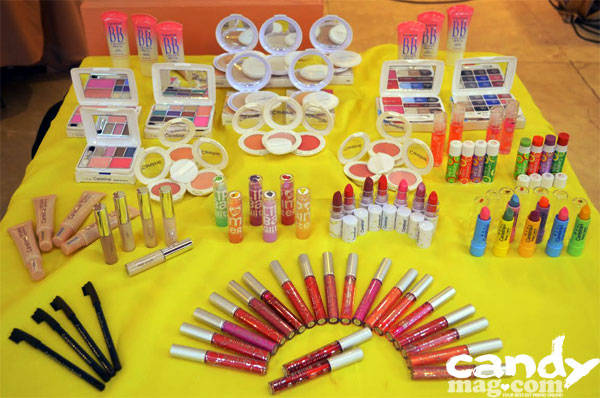 As a makeup brand made for young girls, the brand promises to be both light on the budget and light on the skin by offering Vitamin E-enriched and oil control-formulated products for the face, eyes, and lips.
ADVERTISEMENT - CONTINUE READING BELOW
Candy got to sit down and chat with teen star Julie Anne San Jose about beauty and all things teen.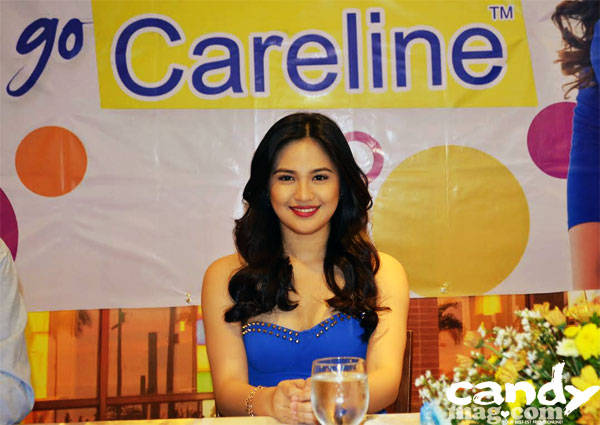 What's your take on beauty?
"Beauty comes from within. It lies in being yourself. It's about personality."
What do you like most about Careline products?
"What I like about Careline aside from the ingredients that make the products light on the skin, they are also affordable. Pasok sa budget ng teens."
ADVERTISEMENT - CONTINUE READING BELOW
Do you always wear makeup?
"[I usually go for] natural look but since I;m in the showbiz industry, I need to wear makeup a lot. But when I;m at home and not working, I wear light makeup lang."
Name one makeup product that you always have with you.
I can't live without lipstick!
It's evident that you have beautiful skin. What are your beauty rituals?
"I drink lots of water, I eat fruits and vegetables. I also work out. I do Muay Thai and boxing kasi nakakaalis s'ya ng toxins sa katawan. I keep my skin always clean. I try to get as much sleep as I can. Nagsa-scrub ako ng olive oil and sugar... calamansi and gatas for 30 minutes kasi ganon 'yung ginagawa ni mama sa'kin before."
You're on your last days of being a teenager, how does it feel?
"I'm turning 20! Twenteen na. It feels great! I'm actually just enjoying everything right now."
ADVERTISEMENT - CONTINUE READING BELOW
For you, what is the best part of being a teen?
"You get to enjoy everything. Kasi kapag bata ka, you get to experience things that help you mature."
Growing up, did you have any issues about self-esteem?
"Of course. I won't enumerate but I did have insecurities that made me look down on myself."
And how did you cope?
"Certain realizations like, I can't be this, I can't be that kind of person, so I just tried to be myself. It also helped that I have my family and friends to guide me through whatever."
How do you balance your career, school and personal life?
"Time management talaga. I've always been in a regular school. So, school and career talaga ever since pero studies talaga ang top priority ko. I think I just got used to it. I'm passionate about my craft and I love what I'm doing so it's not so difficult to manage my time."
ADVERTISEMENT - CONTINUE READING BELOW
Do you have any advice for Candy girls and all other teenagers?
"Live your life to the fullest. Always be happy and spread good vibes. For all those who aspire for something, kung ano man 'yung dream niyo sa buhay, just do it and persevere. And never forget to ask guidance from the Lord."