Do you ever wonder how your fave celebs look glowing in all their IG selfies? Since they need to be camera-ready all the time, we know they take their skincare veeery seriously. Which is why even without makeup, their skin almost always looks healthy and super glowing.
But while we're waiting for them to reveal their secrets, here are some skincare tips you can try to help you score that glowing, clear complexion of your dreams. And no, we're not talking about expensive products or derma treatments that will require you to save up every bit of your baon. Some of these just require ~consistency~.
1. Drink your water, please.
We've been told over and over to drink our eight glasses regularly, and that's because water works wonders for our bodies. And not only does it help keep our systems in check, but it also boosts our skin's moisture to keep it looking fresh. Swap those sugary drinks for water and see the results for yourself. Besides, ICYDK, too much sugar in your diet can actually cause excess oil and acne.
2. Regularly change your sheets.
All the skincare products in the world would not help you get the clear complexion you want if the pillowcases and sheets you sleep on are dirty. And just because they don't smell musty yet, it doesn't mean that they're free from dirt and bacteria that can cause breakouts. Yikes! Change your sheets twice a week at the very least, or once a week if it feels extra humid.
3. Cleanse every morning and before going to bed.
Dirt and excess oil can clog your pores over time. When this happens, your skin begins to look dull or rough, or even worse, it can lead to the occasional breakout. The key is prevention! Make a habit of cleansing your face thoroughly every morning and before sleeping. Even better: Double cleanse with a facial wash and a good cleanser.
4. Check the ingredients in your products.
Do your hands feel dryer these days now that you've been using alcohol more to keep them sanitized? This is because topical alcohol may suck out your skin's moisture. Some beauty ingredients may have harmful side effects you need to be careful about. When in doubt, always check the label and do your research.
5. Choose a cleanser that helps you glow up with antioxidants.
ICYDK, antioxidants fight the free radicals that cause our skin to look dull and damaged. This is why it's important to look for products loaded with this ingredient. Our reco: The NIVEA Fair & Glow MicellAIR Cleanser 0% Alcohol and the NIVEA Fair & Glow Whip Foam 0% Alcohol. Using ~Hokkaido rose extracts~, this skincare combo features 36 times more antioxidants than a grapefruit to help give you radiant skin while effectively cleansing your face. The best part: It has 0 percent alcohol to help retain the skin's moisture and boost your glow with regular use.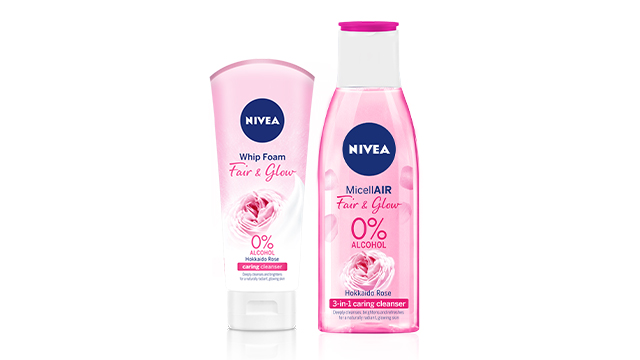 Even Liza Soberano swears by this power duo when it comes to maintaining her glowing complexion. And just look at her bare-faced selfie here!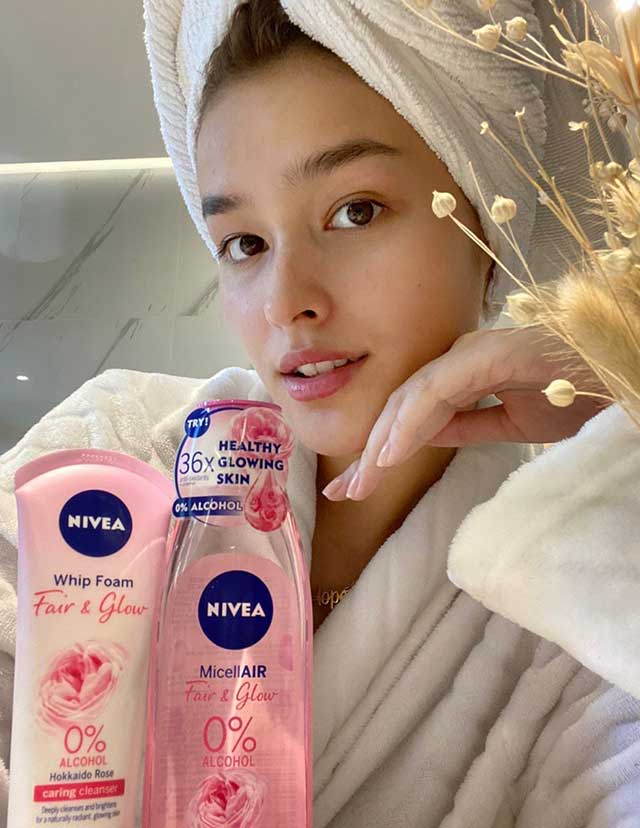 Shop these products via Lazada and learn more when you follow NIVEA on Facebook. #ComeIntoFullBloom
ASC REFERENCE CODE: B090N112520NS