Beauty
Does Your Hair Color Determine How Fun You Are?
Does this mean you have to go blonde?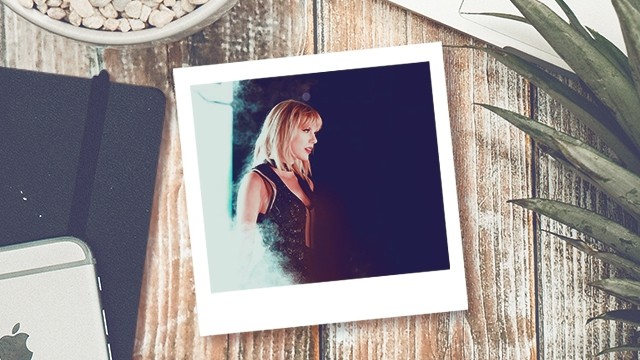 IMAGE Taylor Swift | instagram.com/taylorswift ART Naomi Torrecampo
Dyeing your hair is a trend that will never go away because it's really fun to change your hair color every now and then. People look at you differently when your hair color turns to pastel pink from your usual jet black hair. But what if you go blonde?
When it comes to stereotyping, blondes get the most of it. It's nearly impossible to control. It has been a universal belief that blondes have more fun. But is this even true? Is having more fun really based on your hair color?
The color that will forever be associated with the famous doll Barbie and the legendary Marilyn Monroe, golden locks are believed to give off the impression of a brighter and perkier personality. Blondies are seen as outgoing, younger-looking, and approachable. There's even a study that guys prefer blondes because they're likely to see them first. With a hair color like that, you'll surely stand out from the crowd. Plus, this hair color also goes with everything—any skin color, clothing, shoes, and even make up! via TheTalk.com) 
ADVERTISEMENT - CONTINUE READING BELOW
BuzzFeed did an experiment with Devin Lytle, where she dyed her brunette hair (something she's been sporting her entire life!) to blonde just to see if society will perceive her differently. When they showed a picture of her as a brunette to some random strangers; they described her as artsy, intimidating, and serious. And when they showed a picture of her as a blonde; they described her as artsy, curious, and sweet. Her theory that people perceive blondes as more fun is true. But did she have more fun as a blonde? Not really. (via BuzzFeed.com)
"Just because society has decided that being white and blonde makes you some sort of 'ideal' beauty, that definitely doesn't mean it's true. Whatever my hair color—red, blonde, brown, or no hair, I know that I can have as much fun as I well please." —Devin Lytle
It's not just about being blonde. You can have fun whatever color you choose to dye your hair with. We think trying something new and different is what makes it fun and exciting. If you're in a room full of blondes and there's only one brunette, we're sure you'll want to try being a brunette. So if someone likes and describes you based on your hair color, don't trust it. YOU ARE NOT YOUR HAIR COLOR. So love your hair color, and do what you do best—being awesome and fun in your own way.
ADVERTISEMENT - CONTINUE READING BELOW
We rounded up some simple reminders that might help you get through this hectic week.
PSA: They're all REALLY CUTE.
Note to self: You having a hard time does not equate to you being less smart.
"You suddenly or sometimes won't feel so smart anymore."
Constant cups of coffee, panic attacks before exams, eyebags for days, and tons of memes about stress. Sound familiar?
If it's something you've meticulously mulled over and thought long and hard about, then you're not marupok because of it.
Trade in your old iPhone for the iPhone 11!
As part of the #BreakTheStigma campaign, mental health experts and advocates say there is nothing wrong with asking for and needing help.
Carlie Hanson is definitely someone to watch for!
Because coffee is LIFE, no matter where you are.
Contrary to popular belief, it's rare for people to find the "perfect" first job!