Growing up, many of us were convinced that lighter complexions are more beautiful than morena skin tones. After all, it's easy to fall prey to this misconception when you're exposed to countless skin whitening commercials and Western-looking models regularly. Amidst the popularity of these beauty ideals, however, some influential personalities still choose to promote inclusivity and self-love. For example, Gen Z actress Gabbi Garcia is a proud morena who never apologized for her dark skin tone even though naysayers believed otherwise.
Since Gabbi serves as an inspiration to all of us, here are all the times she owned her morena skin and encouraged us to love ourselves wholeheartedly: 
1. While Gabbi loves her skin now, there was a time when she felt insecure about her physical appearance because she got rejected in many showbiz auditions as a child actress. In an interview with Nelson Canlas, she once shared, "Out of the 50 VTRs na masipag kong pinuntahan, siguro mga tatlo lang na-booksa'kin. Lahat ng mga nakukuhaduring that time, mahilig sila sa mga may foreign blood."
ADVERTISEMENT - CONTINUE READING BELOW
Having experienced those setbacks at a young age, Gabbi learned to embrace her own complexion over time. "If we all look the same, what will make us unique? We are all beautiful in our own way, as cliche as it sounds," she explained. Well-said, Gabbi!
2. We'll never forget about Gabbi's first-ever cover feature on Preview.ph. Titled "Golden," the cover was apparently one of the star's "breakthrough" moments because it was the very first time she felt included in the industry.
3. Fun fact: Gabbi has never actually endorsed or advertised skin whitening products before! As she once told BJ Pascual in a 2020 interview, she refuses to lighten her skin for any role or work opportunity: "I will not change my skin color. I will love my skin. That's why everything that I do about, for example, for like brands, for like shoots, talagang I maintain my skin color."
4. Gabbi's also not afraid to experiment with colorful beauty trends and bright clothes! She's living proof that morenas can also pull off vivid colors!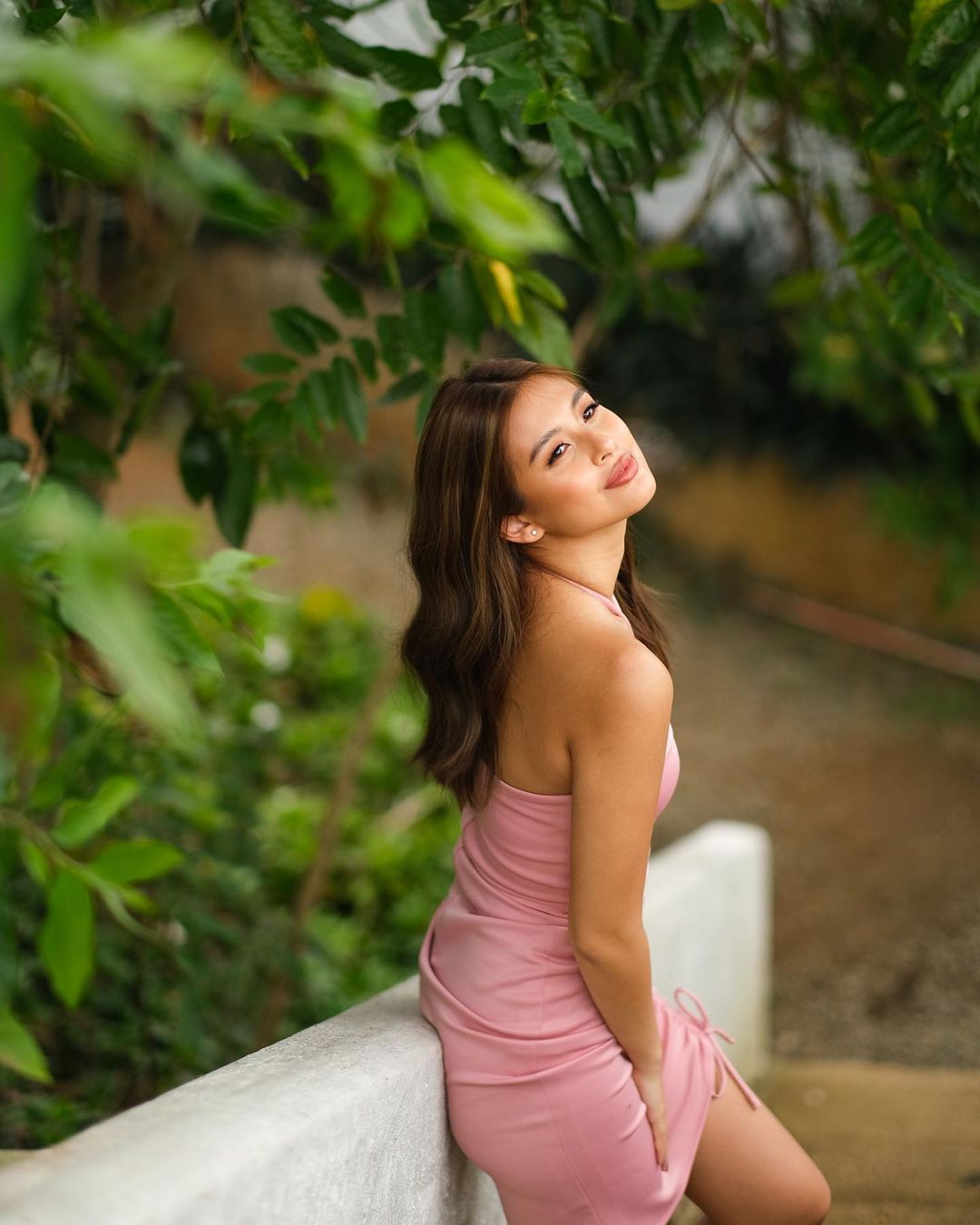 ADVERTISEMENT - CONTINUE READING BELOW
5. Celebrities join the entertainment industry for various reasons, but inclusive representation has always been the end goal for Gabbi. "I'm happy that I'm able to contribute. I'm able to represent all the young girls who are insecure, who are having troubles accepting their flaws and their skin color," she shared in a previous interview.
6. If you need more proof that Gabbi's an advocate for skin positivity, just know that she doesn't mind showing her bare face on camera. In fact, she even claims that she's ~completely~ confident about her makeup-free face!
7. In spite of her past insecurities as a teen, Gabbi never once perceived her brown skin tone as a flaw. "I never really looked at being morena as a disadvantage," she told Cosmopolitan Philippines last 2019. "I think we all need to adapt slowly when it comes to opinions of the society. We shouldn't jump to conclusions when it comes to what's beautiful and what's not."
ADVERTISEMENT - CONTINUE READING BELOW