Beauty
Everything You Need to Know About The Newest Brow Trend
A.K.A. microblading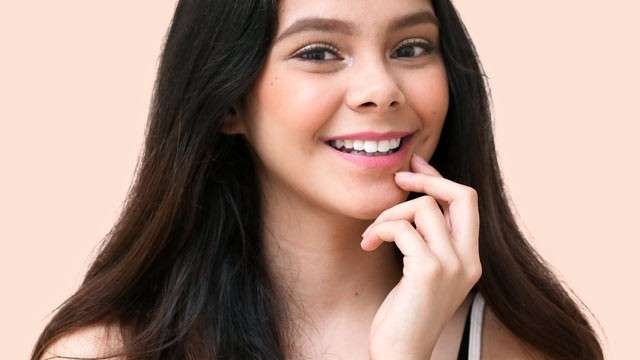 IMAGE Majoy Siason
So you've probably heard of this little thing called microblading. All the beauty bloggers are raving about it and maybe you've even met someone who's tried it—and loved it already. The process, in itself, is practically flawless. It allows someone to have semi-permanent eyebrows that look natural! No more weird eyebrow-shaped face tattoos, thank you.
Microblading is a practice that has evolved throughout time, so no one really knows how it started or when, exactly. But back in 2015, it started gaining traction online. It got bigger and bigger in 2016 and exploded just this year. Now, microblading services are available in plenty of clinics in the metro and we couldn't be happier. Here are some things you should know about microblading before you try it out yourself.
Microblading is a form of tattooing.
Microblading is basically taking a special "pen" (really, a v v fine scalpel) and using this to draw on fine lines that look exactly like hair. Unlike most tattooing methods, microblading is more precise since each hair is drawn on one by one and not all in one go.
ADVERTISEMENT - CONTINUE READING BELOW
Microblading is meticulous.
And for good reason! Achieving the perfect set of brows takes time: around two hours! Be wary of any place that does "rush microblading" because there's no such thing. The first step in the process is deciding the shape of your eyebrows with the technician in charge. S/he will draw the lines on your brows with a removable pencil and show you. If you don't like it, no worries—just do over! Be sure to really love your eyebrow design before agreeing and never settle! (via In Style)
The process of microblading is quite simple.
After you and your technician agree on an eyebrow design, he or she will apply numbing cream or local anesthesia on your brows. He or she will then begin the process! The maintenance work after is quite simple too. Don't get your eyebrows wet for a week to avoid infection or premature fading, then follow up with your technician a month after the first session for a retouch. There might be some redness or itchiness for a couple of days afterwards, but it's nothing Vaseline can't fix. They'll be sure to prescribe some ointment for your brows too that can help with aftercare maintenance, but that's about it. (via Elle)
ADVERTISEMENT - CONTINUE READING BELOW
Microblading isn't painful.
Lots of girls compare microblading to threading: they feel similar. Don't worry too much about pain because your technician will likely put on numbing cream before you begin, but just in case, avoid taking blood thinners, aspirins, and alcohol a week or more before your session to avoid excess bleeding.
Microblading is an investment.
We won't lie, something like this doesn't come cheap. Depending on where you go, it could cost P40,000 and up for the procedure alone. If this is something you feel you really want to do, go for it! And don't try to save money with a procedure like this and go to a cheaper clinic. Remember, with procedures like this it's better to be safe than sorry and go to a trusted specialist who can really take care of you.
Would you ever try microblading yourself?
It could very well be one of the world's largest volcanoes.
From consistently badmouthing another friend behind their backs to making snide comments sneakily disguised as compliments, here's how to deal with a tricky friendship.
From sisig to bulalo, the North has a lot to offer.
Even college students like us can apply for freelance creative jobs while we're still going for that diploma!
These simple practices, when done consistently, end up being worth a lot.
It can actually *shatter* your cartilage.
Bordeos becomes meat of online talk while helping out in family's meat business.
From her gowns down to the décor and food!
Trish is part of Candy Rookies 2020, a group of influential and aspirational college students handpicked to represent #GenerationCandy in the year to come.
The more ~chill~ spots around UST might be more of your scene.
Bea is part of Candy Rookies 2020, a group of influential and aspirational college students handpicked to represent #GenerationCandy in the year to come.
This list compiles the city's tried-and tested music recording studios you'll want to check out.