Let's just get this out of the way—Emma Watson is the epitome of perfection. She's smart, she's hardworking, she's undeniably pretty, and extremely talented, too. Although the Beauty and the Beast star is almost unnatural (she didn't even go through the awkward phase we'd like to call puberty!), it's no secret that when it comes to the fashion and beauty department, she prefers to keep everything au naturel. And the same can be said for Emma's go-to beauty product, too!
Emma recently spilled to Into The Gloss her beauty routine and her favorite beauty products. One thing that she absolutely swears by and uses every day without a doubt? Her favorite Red Pomegranate Lip and Cheek Tint from The Body Shop!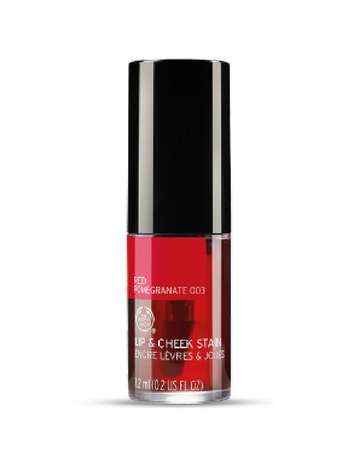 Lip and Cheek Stain in Red Pomegranate P795, The Body Shop
ADVERTISEMENT - CONTINUE READING BELOW
"It's something that I always wear because it doesn't really look like makeup, it makes me look healthy and less exhausted, and I like that you can kiss someone while you're wearing it and it's not going to come off," Emma shared.
Natural-looking, creates a healthy flush, and totally kiss-proof, too?! Sign us up!
What's your go-to beauty product for your everyday makeup?