Beauty
Why You Shouldn't Risk Getting Your Ears Pierced With A Gun
It can actually *shatter* your cartilage.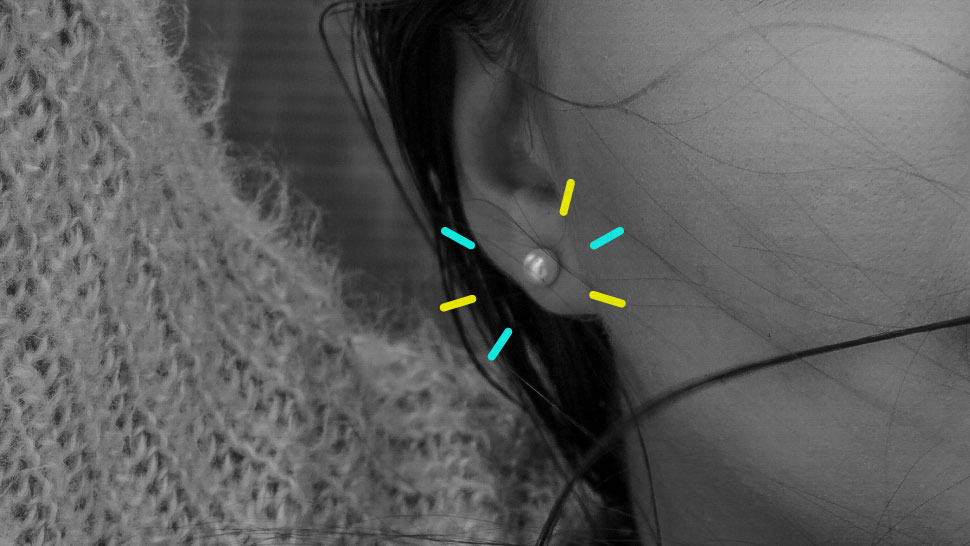 IMAGE unsplash.com
It's offish: Getting multiple piercings is cool now—that second or third ear candy is practically a rite of passage for a lot of people. It's a sign that they are owning their bodies.
There are two ways to get your ears pierced: Through a piercing gun or a hollow needle. The former is usually offered in jewelry stores or mall kiosks at a low cost, while the latter is available in professional tattoo shops at a much higher price point.
While getting your ears pierced with a gun may seem quicker (and cheaper!), it's not safe. Below, we list down the potential dangers you may encounter:
It causes significant tissue damage.
When you get your ear pierced with a gun, the stud is loaded inside the device and punctures your lobe using blunt force. According to Kenneth Abad, a professional tattoo artist and body piercer at 55 Tinta, the earring itself is pointy but it's not sharp enough to puncture the flesh safely and effectively. This practice can cause tissue damage, scarring, and other unnecessary trauma.
ADVERTISEMENT - CONTINUE READING BELOW
The gun is hard to sterilize.
"Most piercing guns are non-autoclavable (aka they can't be placed in a sterilizing machine) because they have plastic components that might melt in the process," Kenneth shared. Alcohol is not enough to make the piercing gun sterile. Bacteria and diseases can easily be transferred from one person to another through separate procedures.
Your cartilage can get shattered.
Quick piercing services are often offered in malls where you can get our lobes pierced for a small fee. Some places, however, offer ~cartilage~ piercings (aka helix ones) as well. This is dangerous because that particular area is harder and thicker than your earlobes—the blunt force from the gun can actually cause it to shatter.
The piercer may be inexperienced.
According to Kenneth, piercing guns are invented mostly for general use and not for professional body piercing. A seasoned piercer never uses a gun, therefore, most establishments that offer piercing gun services have inexperienced piercers who don't have the proper training on how to properly + safely puncture the skin.
ADVERTISEMENT - CONTINUE READING BELOW
Your piercing won't heal properly.
The gun will pinch the jewelry snuggly into place, which may look secure, but it won't let your new piercing breathe and heal properly. "The type of studs designed for piercing guns are also generally just one size, which is mostly too small for the initial piercing," Kenneth stated. This will result in swelling, rejection (yes, your body can actually reject a piercing by pushing the earring out!), infections, and other problems.
This story originally appeared on Cosmo.ph.
* Minor edits have been made by the Candymag.com editors.
What if CLOY is really based on a Pinoy teleserye?
Have you tried this internet-famous drink?
The local brand has partnered with charity organization Give PH to help with the donations.
If you're desperate for a cut, YouTube is your best friend.
She recently sang it again during an Instagram Live with husband Taylor Goldsmith!
They also had a short jam session!
"I was genuinely afraid I would die, because that is what it felt like."
If you haven't already picked up on that.
It'll be just like the good, old days-except now, you can watch it any time, anywhere.
Molo has since posted his public apology online via Instagram stories.