What You'll Need:

Petroleum jelly
Berry or pomelo powdered juice
Small bowl
Small container for the lip balm
Spoon
What you need to do:
Put a small amount of petroleum jelly in a small bowl.
Add around a teaspoon of powdered juice. The amount of juice you'll put will depend on the how pink you want your lip balm to be.
Mix the powdered juice with the petroleum jelly.
Note: The powder may not completely dilute in the gel.
Freeze it for 3-5 hours to give your lips a cool sweep from your homemade balm!
For a variation: embellish your container with buttons or gems. This makes it a perfect gift for your barkada!
ADVERTISEMENT - CONTINUE READING BELOW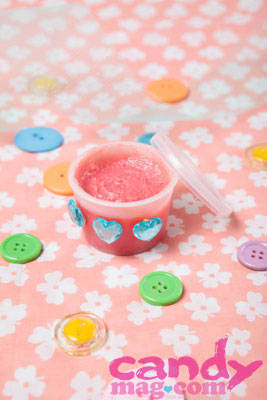 ADVERTISEMENT - CONTINUE READING BELOW