Star tattoos come in a multitude of meanings like truth, protection, guidance, and spirituality, which makes them very relatable to many people. But, apart from that, there is no denying that this symbol is such eye candy, too! Stars are simple and meaningful which makes them one of the top choices for minimalist tattoos. If you are considering the star motif as your next ink, here are ideas you can choose from. Scroll away!
12 Minimalist Star Tattoo Ideas 
1.  Star Ornaments
If you are a girl who loves to wear accessories, arranging small and delicate star ornament tattoos on your hand would make such cute ink! Even if you're not wearing any jewelry, this star tattoo collection will already stand out on its own.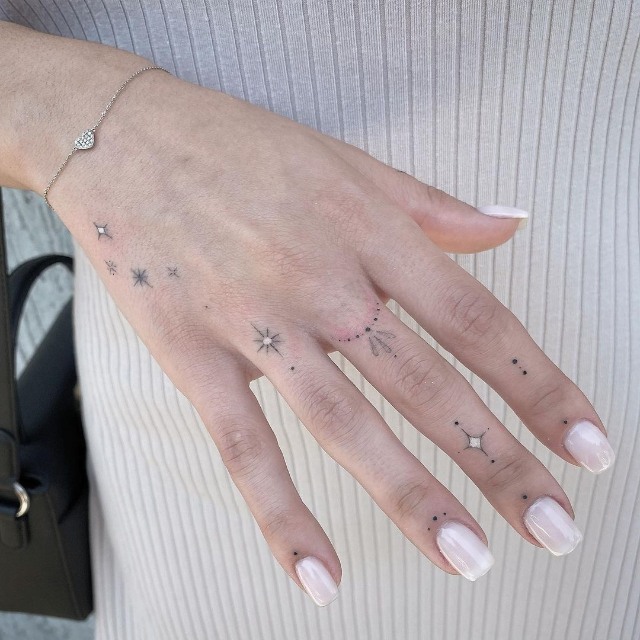 ADVERTISEMENT - CONTINUE READING BELOW
ADVERTISEMENT - CONTINUE READING BELOW
2. Shooting Star
If you have seen a shooting star, then you know that rush of excitement you feel when you're about to make a wish. Shooting stars represent our goals and the chance to become a better person. Hence, this tattoo can serve as a reminder for you to stay motivated to make  your dreams come true.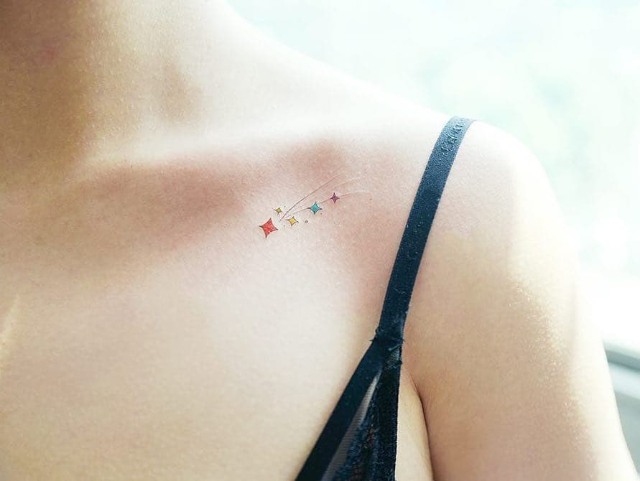 ADVERTISEMENT - CONTINUE READING BELOW
3. Constellation
If you feel a deep connection to your zodiac sign or adore the god behind the stars, a constellation tattoo is the way to go! These groups of stars will remind you that you will always find your way back home especially on days when you feel lost.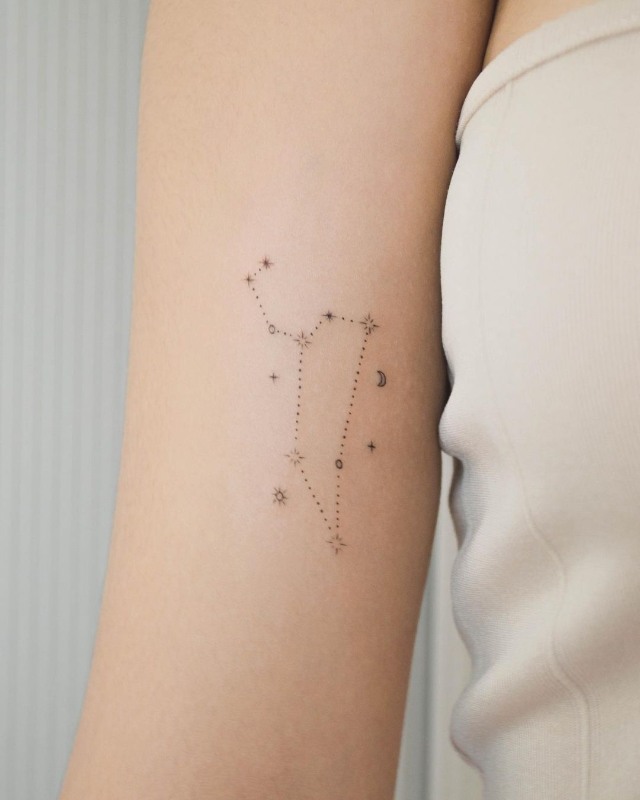 ADVERTISEMENT - CONTINUE READING BELOW
4. Star Drawing 
Star tattoos are an adorable ink idea for friends and couples. For a more personal touch, you can draw a star design and exchange it with your friend or partner. Looking at this tatt will always remind you of how special they are in your life.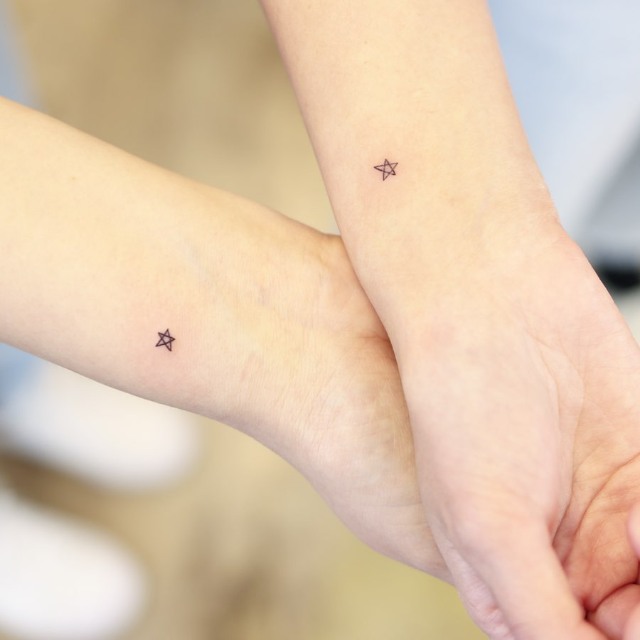 ADVERTISEMENT - CONTINUE READING BELOW
5. Stars and Planets
Aside from being fascinating to look at, planets and stars keep us curious about what other secrets they hold. A tattoo of this will surely make you embrace the mysteries and possibilities coming your way.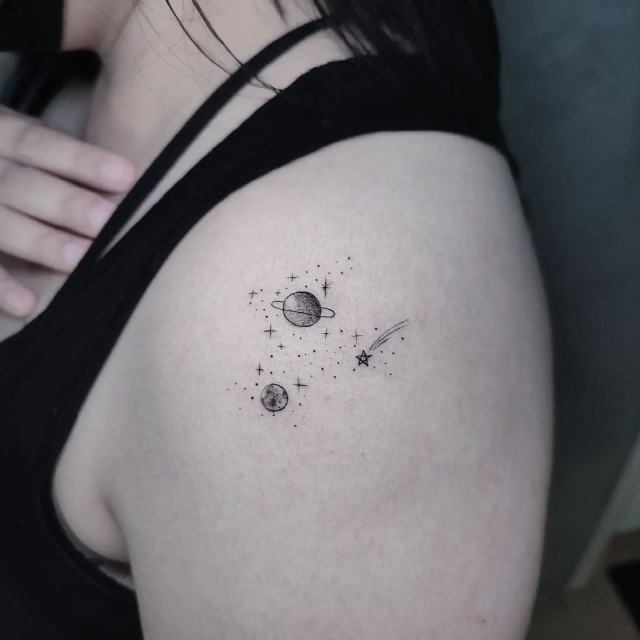 6. Star Ear Tattoo
Another way to wear your star tattoo like jewelry is by having it etched on your ear. Opt for a star tattoo with a design that represents its luster so that it will blend well with your ear accessories.  
ADVERTISEMENT - CONTINUE READING BELOW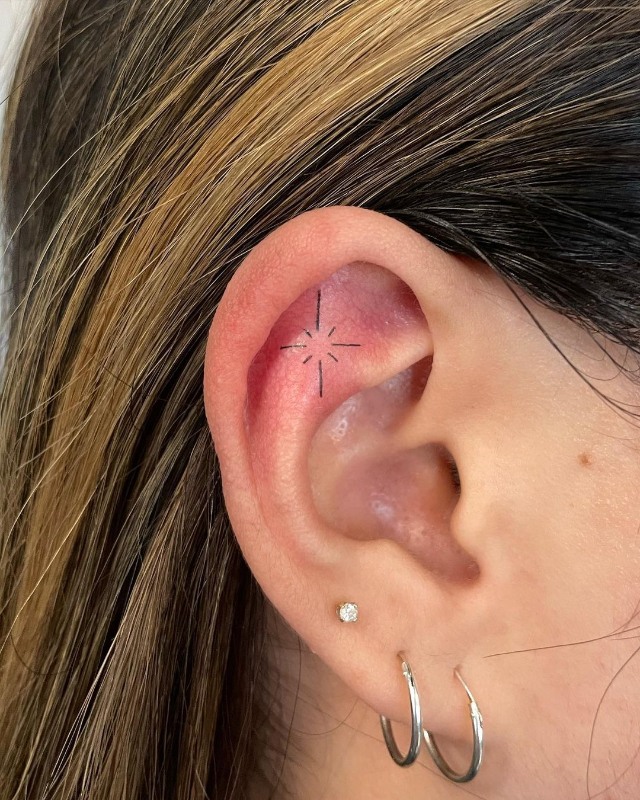 7. Black Star
A black star represents protection and good luck as you journey through life. Ink one on your hands for a gentle reminder that the stars are watching over you!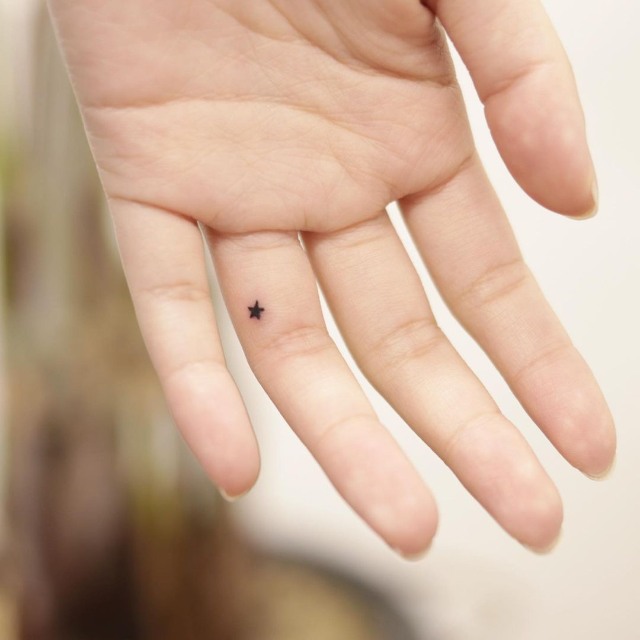 ADVERTISEMENT - CONTINUE READING BELOW
8. Star and Sunrise
Sun and stars don't usually meet but they hold so much meaning when put together. A sunrise tattoo symbolizes new beginnings, while a star tattoo represents guidance. Just like the photo below, you can place your sunrise on your wrist to mimic a bracelet. Then, place a star on top to oversee everything in your path.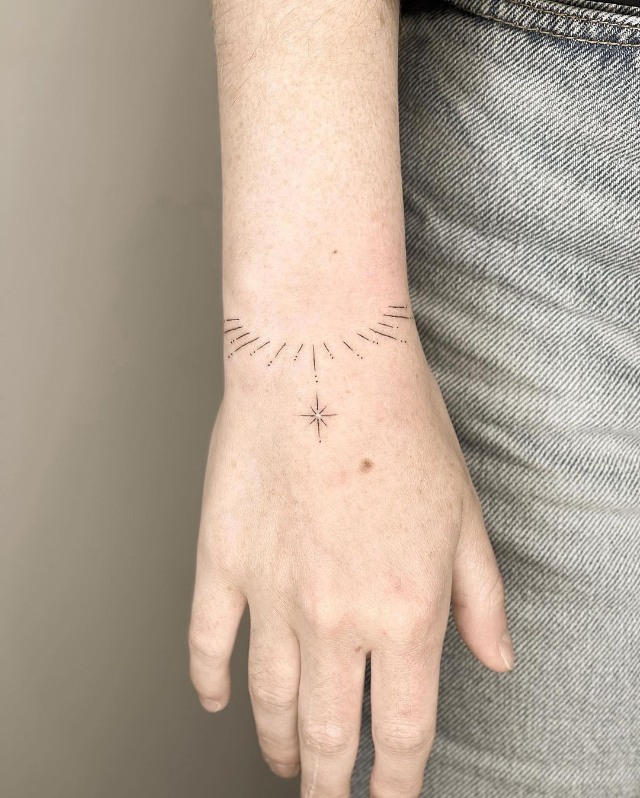 ADVERTISEMENT - CONTINUE READING BELOW
9. North Star
The design of the north star is very comparable to a compass because it will always lead you in the right direction. Placing a north star tattoo on your fingertips will remind you to trust yourself (and the process!) because you will always get to your destination.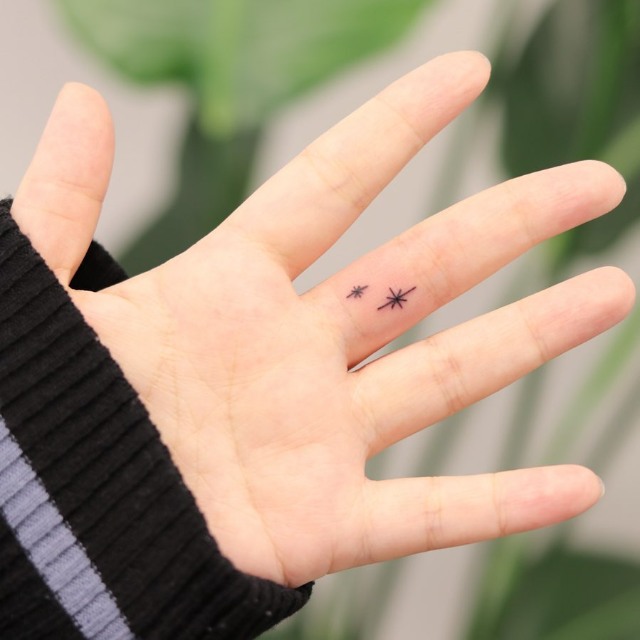 ADVERTISEMENT - CONTINUE READING BELOW
10. Starfish
The starfish may be quiet creatures, but they are known for their resiliency in rough waters. A starfish tattoo will remind you to be strong on days when you feel overwhelming pressure. This design will also resonate with you if you find solace in doing aquatic activities.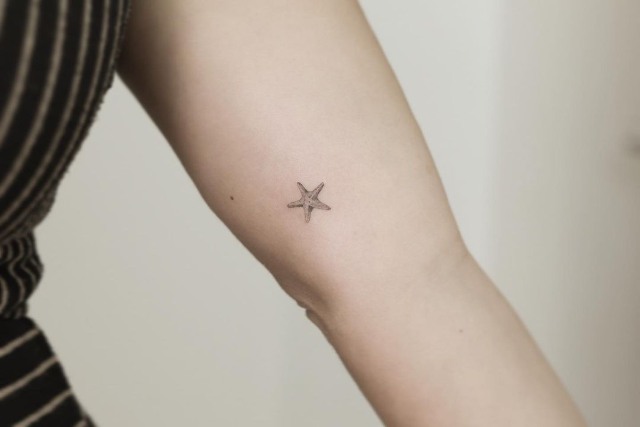 ADVERTISEMENT - CONTINUE READING BELOW
11. Star and Moon
There is something comforting when we see the bright moon and twinkling stars in the night sky. They make us believe that there is always something beautiful laying in darkness. A star and moon tattoo will help you search for strength even on the darkest days. 
ADVERTISEMENT - CONTINUE READING BELOW
12. Sprinkled Stars
If you feel like you need more courage in expressing yourself, this sprinkled star tattoo will help you to be confident in allowing yourself to shine. Placing it on your back will look so cute especially when wearing your backless tops.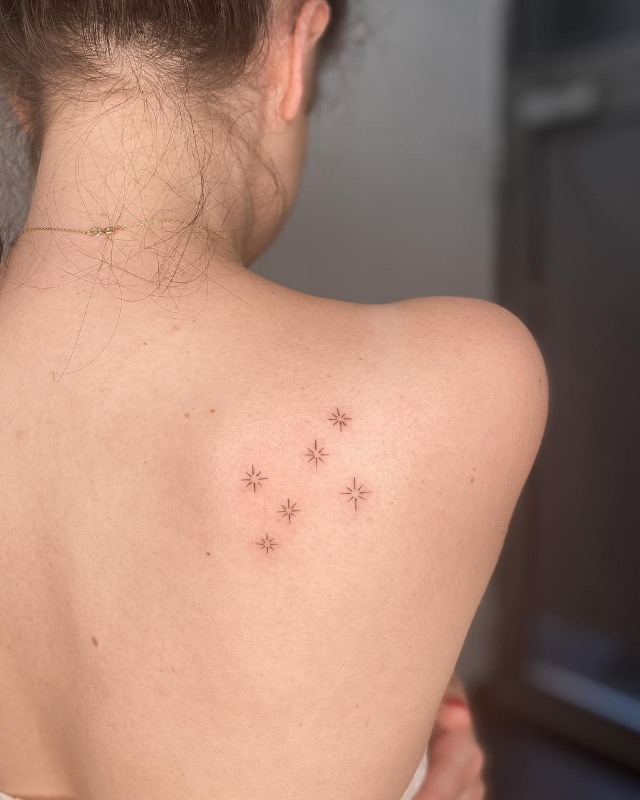 ***
This story originally appeared on Preview.ph.
ADVERTISEMENT - CONTINUE READING BELOW
* Minor edits have been made by the Candymag.com editors.