One minute it's raining and the next it's like summer all over again. Whatever the weather situation is, when it comes to concealer, the longer you wear it, the more it's prone to fade, crease, and look cakey, especially if you're oily or sweaty from commuting.
So how can you make sure that it stays ~flawless~ all day? Read our guide to covering common skin concerns of Pinays: Under eye circles, pimples, acne marks, and redness.
Under eye circles
Whether yours is genetic, or from stress, or you've just had too many late nights, concealing them is the quickest way to look like you had a full night's rest.
What you'll need: Eye cream, eye primer, long-wearing concealer, translucent powder, and a fluffy eyeshadow brush
Formula to look for: Liquid
This one is easy to blend on your delicate under-eye area and won't emphasize any fine lines.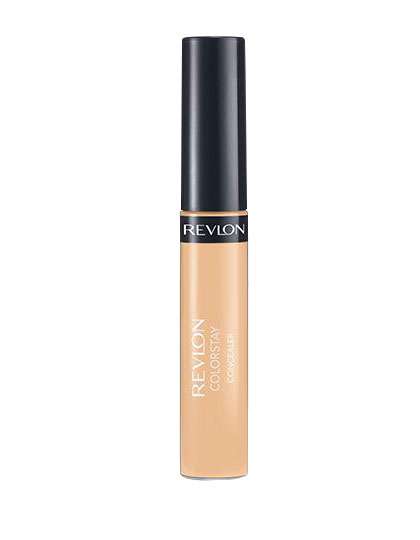 ADVERTISEMENT - CONTINUE READING BELOW
Revlon Colorstay Concealer, P625, Robinsons Department Store
How to: Make sure to moisturize your eye area first with your eye cream—just take one dot for each eye and dab it on your skin. Leave it for a few seconds before going in with an eye primer.
Next, take your concealer and apply it in a small V shape, and gently blend it in with a fluffy eyeshadow brush. Immediately "bake" it with your translucent powder to avoid creases from forming. Dust off the excess powder and you're done!
Pimples
If you're feeling insecure about your acne, no problem! Concealer will help you feel like your best self again.
What you'll need: Ice cube, foundation, loose or pressed setting powder, a pigmented concealer, and a precision eyeliner brush
Formula to look for: matte cream
They're more heavy-duty than liquids, making them the perfect formula for covering up pimples. This classic concealer from Benefit has a matte finish, which is important when covering up any raised bumps on the face since anything that will reflect light will just emphasize them.
ADVERTISEMENT - CONTINUE READING BELOW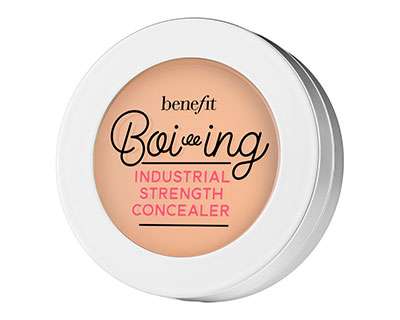 Benefit Boi-ing Industrial Strength Concealer, P1,200, SM Megamall
How to: First, take a small ice cube wrapped in a towel and gently dab it on your blemish to soothe any redness or inflammation. Once it's dry, apply your foundation all over your face—if you're looking for the perfect formula for your skin type, click here—to give it a little bit of coverage.
ADVERTISEMENT - CONTINUE READING BELOW
With a clean precision eyeliner brush, gently pick up some concealer and apply it in crisscross motions over the bump. Don't forget to sweep powder over the area to set it in place because if you don't, your hard work will disappear in a few hours. 
Acne marks
These are dark spots left by pimples. But if it has an indentation, it's already an acne scar.
What you'll need: A full-coverage concealer, fluffy eyeshadow brush, and translucent powder
Formula to look for: Cream
Those annoying pimples may be gone, but they've left a mark on your face. To cover them up, a cream concealer is the best way to go since it gives high coverage and it's not too emollient that it can slip and slide around your face.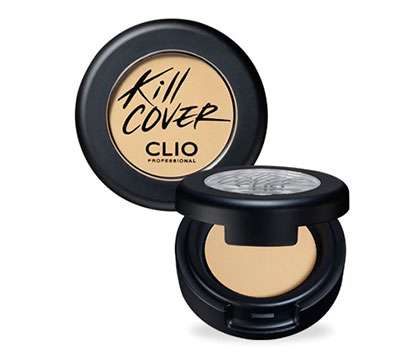 ADVERTISEMENT - CONTINUE READING BELOW
Clio Kill Cover Pro Artist Pot Concealer, P820, Trinoma
How to: You can do your normal foundation routine first to properly see how much coverage the acne marks need. Then, take a clean fluffy eyeshadow brush and "work" the cream concealer to warm it up. If you have enough product on the brush, lightly apply it over the acne mark and dab the edges with your ring finger to blend it into the skin. Set with powder for a sweat-proof finish!
Redness
Either you have it because of the sun, or rosacea, or it's just how your complexion really is. 
What you'll need: Green color corrector, concealer, a fluffy eyeshadow brush, and yellow-tinted powder
Formula to look for: Stick and cream-liquid hybrid
A green shade will help cancel out the redness, and opting for a stick version will make the application more precise. As for the concealer, a cream-meets-liquid is the best formula to use as it's neither too thick nor too thin, making it appear more natural.
ADVERTISEMENT - CONTINUE READING BELOW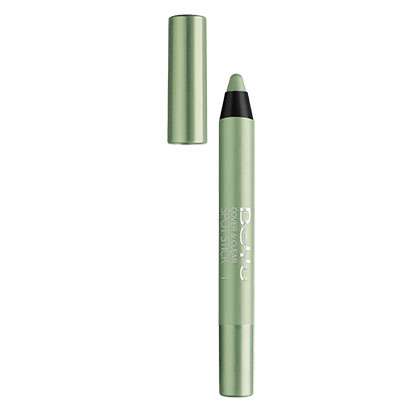 BeYu Cover & Clear Spot Stick in Correcting Green, P595, Zalora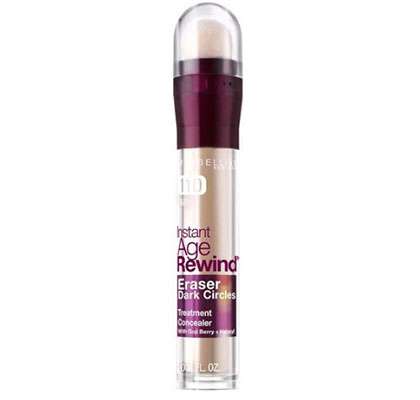 ADVERTISEMENT - CONTINUE READING BELOW
Maybelline Age Rewind Concealer, P399, Watsons
How to: Lightly apply the color corrector on areas where you have redness such as your cheeks, the sides of your nose, and your chin. Next, proceed to dot your concealer around the same areas and blend it out using a fluffy eyeshadow brush. If you find that you need more coverage, apply another thin layer of concealer. Set the areas with a yellow-tinted powder to further conceal the redness!
This story originally appeared on Cosmo.ph.
* Minor edits have been made by the Candymag.com editors.