If you've been on the beauty side of Tiktok lately, you've probably already heard about the "red nails theory." Basically, it is hinged on the idea that guys gravitate to people who wear red nail polish. Tiktok user @GirlBossTown, a.k.a. Robyn Delmonte first brought the theory to the internet's attention when she claimed that whenever she paints her nails red, she tends to receive more compliments from men. 
"I know guys are attracted to red nails and I'll tell you why. It's called the "red nails theory." Every time I have red nails, a guy comments on it," she said. At first, she didn't understand why and even called it a "grandma nail color." She then went on to further claim that it might be because red nails remind men of  their moms. "In the '90s when we were growing up, women had red nails a lot, especially our moms. And I weirdly think guys are attracted to red nails because it reminds them of their moms," she continued.
Now, maybe she's somewhat on the right track. It's not rocket science why women would generally opt for red nail polish. After all, the color means power and passion. According to color psychology, "Red attracts the most attention and is associated with strong emotions, such as love, passion, and anger." The color is also a universal symbol of strength and courage, as much as it is perceived to be stimulating and energizing.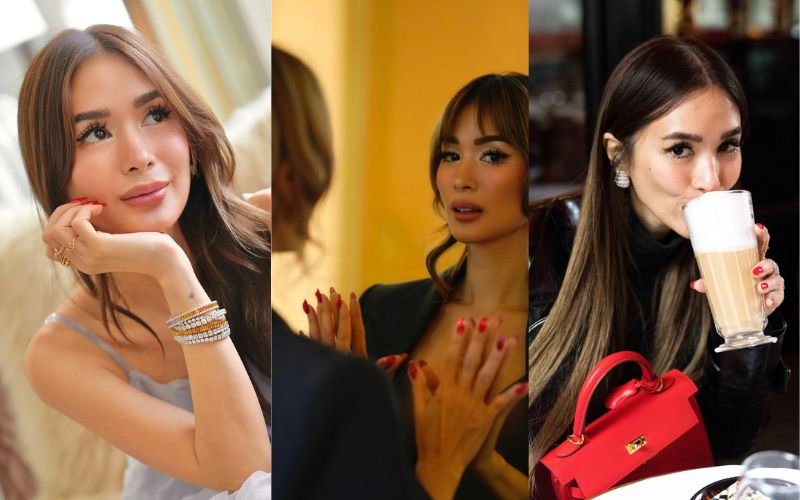 ADVERTISEMENT - CONTINUE READING BELOW
Plus, it's a vibrant hue that makes it an ideal choice for a pop of color in your daily ensembles. You'll really stand out and look confident when you let it complete your 'fits.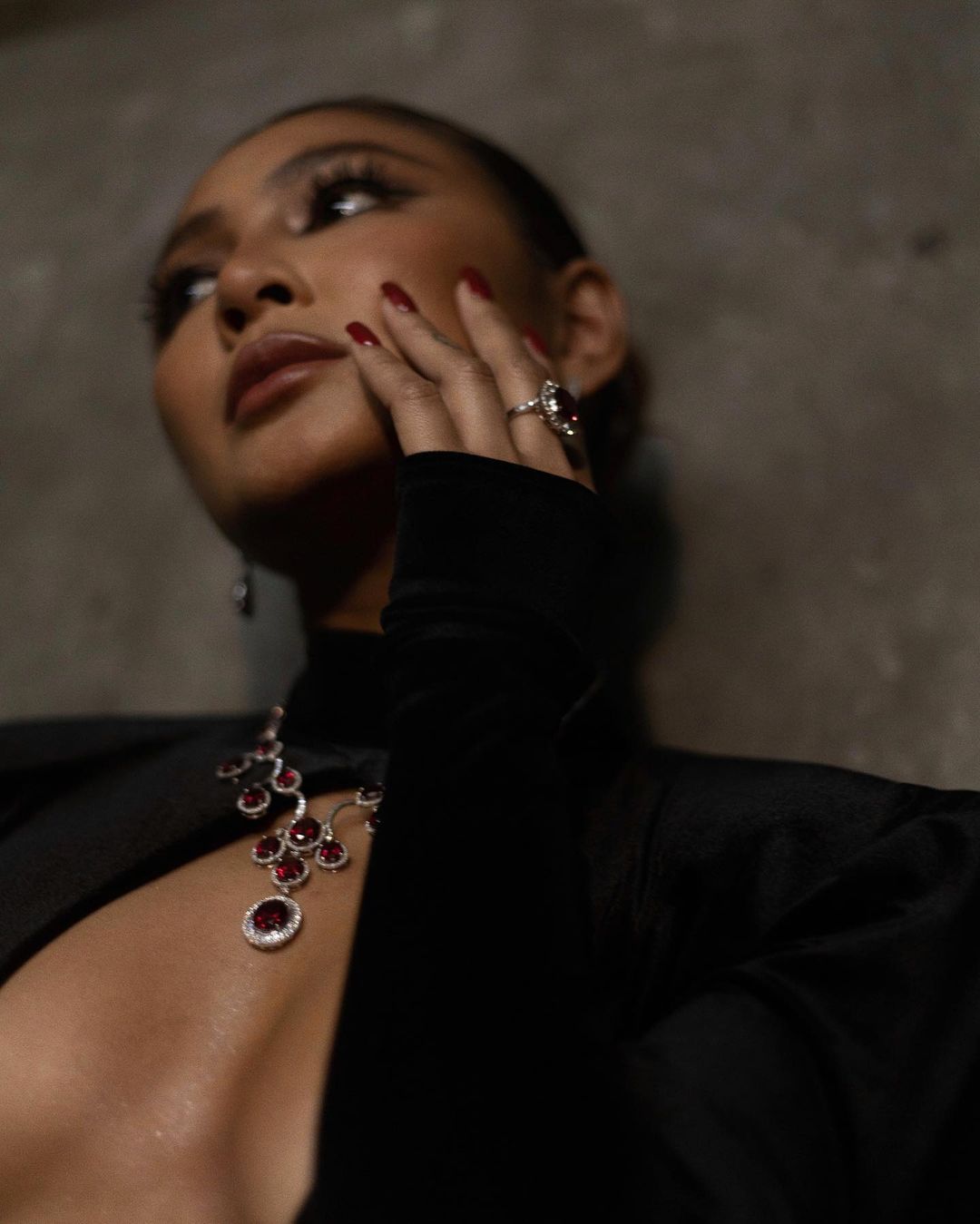 Now, whether you are looking to attract a potential S.O. or you just want to feel empowered, you can effortlessly inject this pop of red to your looks by way of a chic manicure. Below, we curate 10 stunning designs you can easily wear every day.
LOOK: 10 Chic Red Manicure Ideas to Try

1. Red Coffin Nails
If you're not a fan of nail art and would rather do a normal coat of red nails, try these rouge coffin nails. The coffin nail shape is popular because it's flattering on all finger shapes and sizes.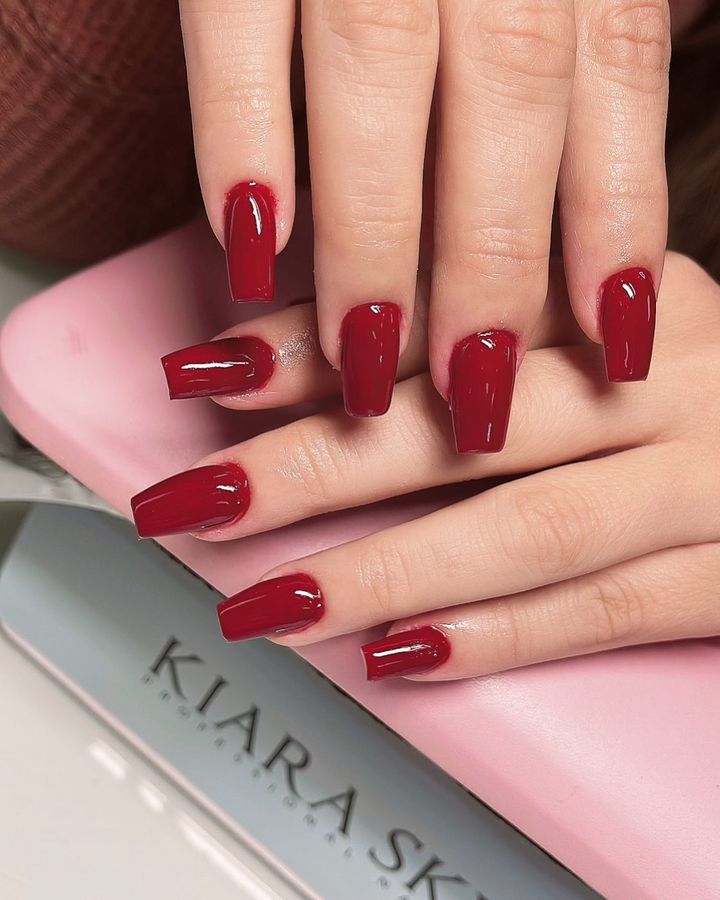 2. Red Glitter Nails
Adding shimmer to your nails is another simple yet eye-catching way to wear red nails.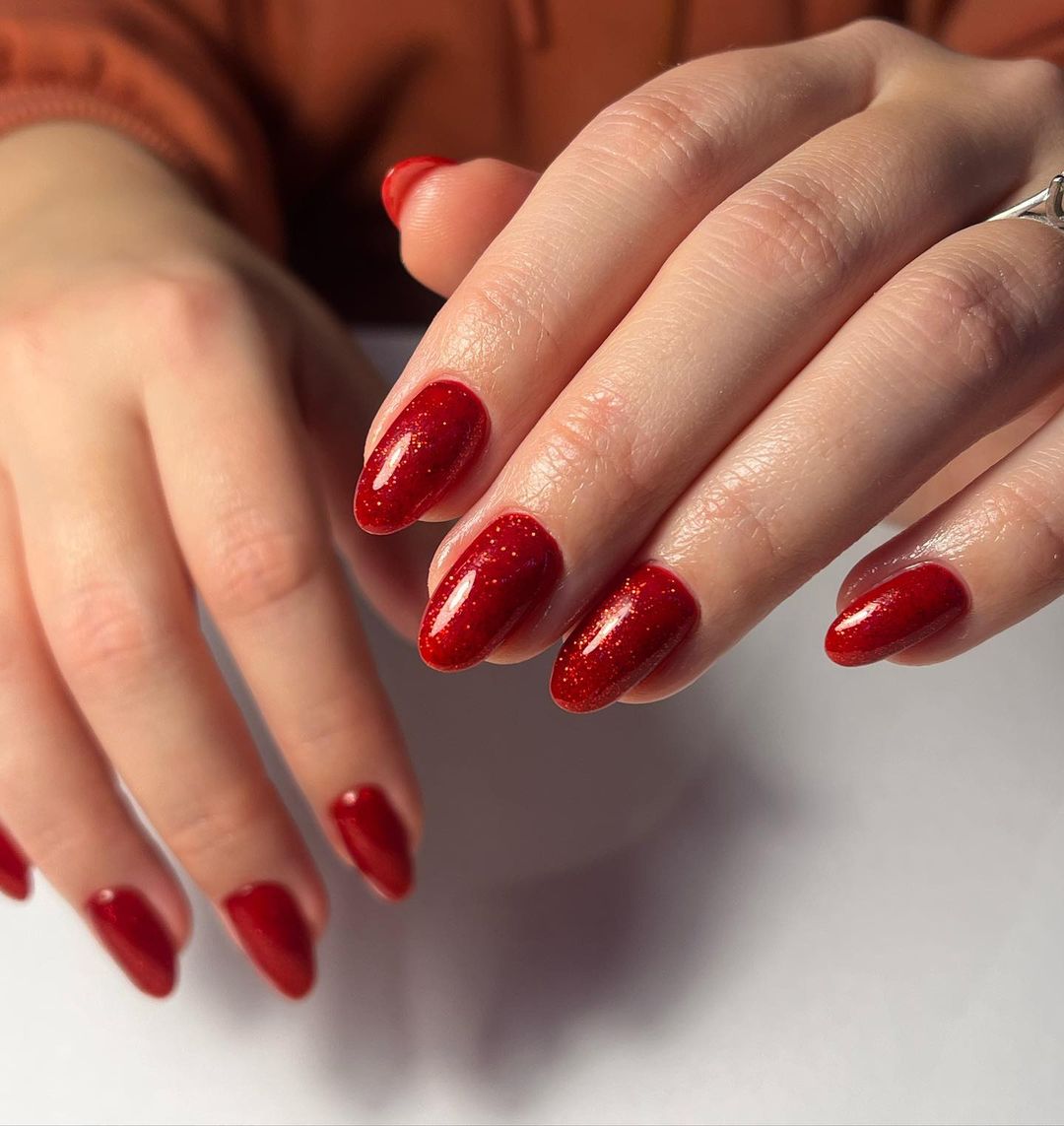 3. Red French Manicure
Colored French tips have been all the rage lately, so why not try them in red? It's a modern and fun spin to the traditional French manicure and it gives your look a subtle pop of color.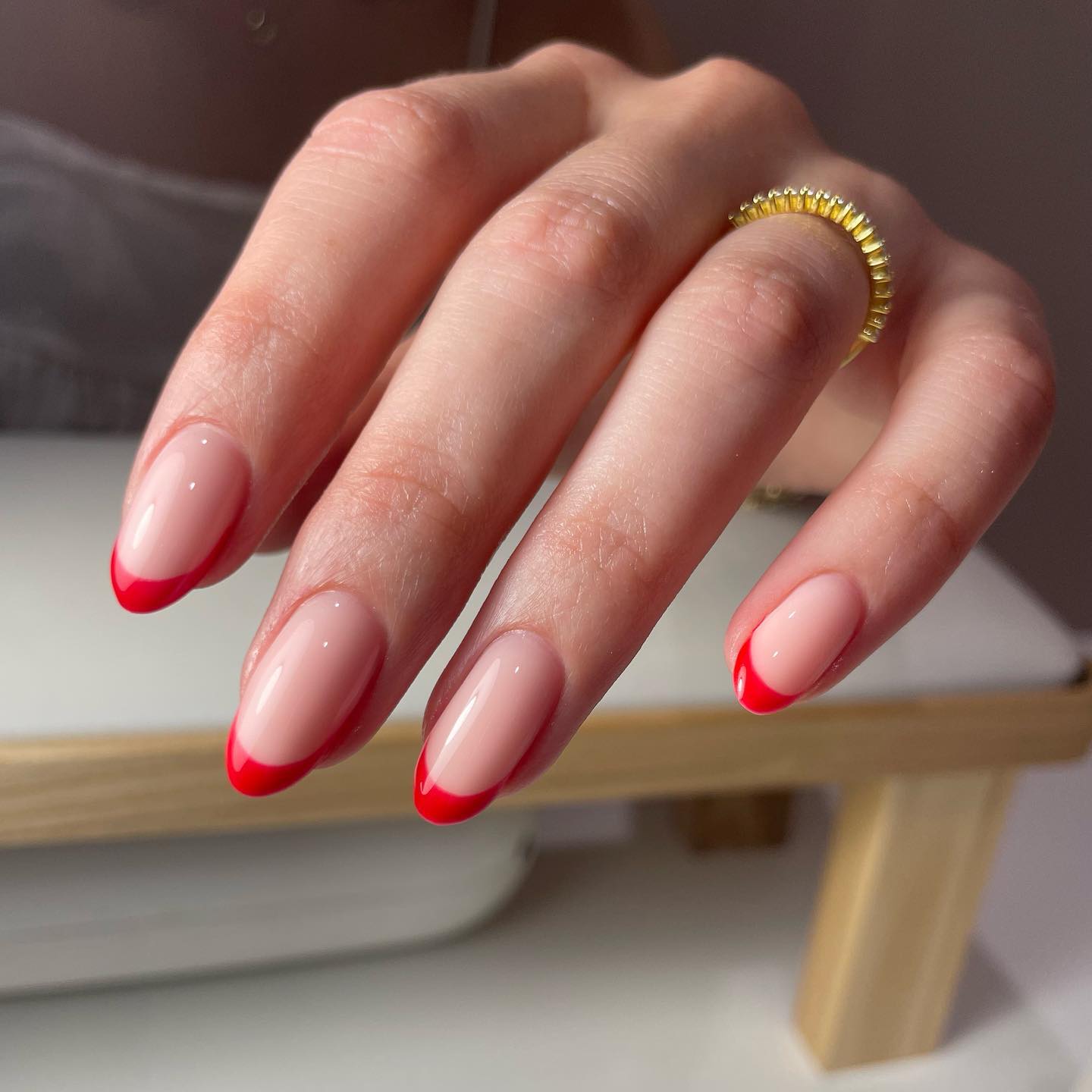 ADVERTISEMENT - CONTINUE READING BELOW
4. Red Heart Tips
Just when you thought the French (tip) couldn't get any more romantic. This heart-shaped design took the French tip and elevated it further. Wouldn't this be a cute look for Valentine's day nails?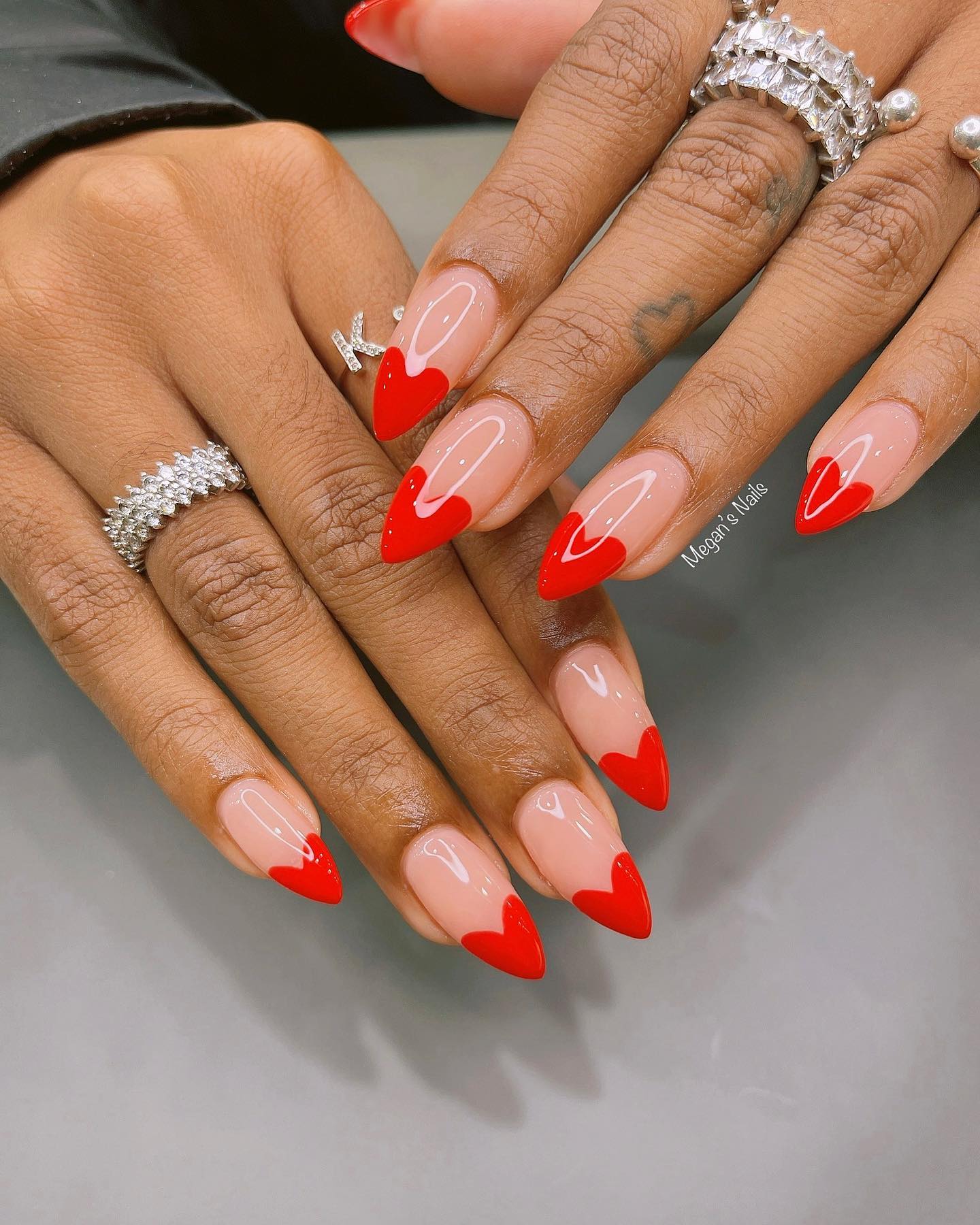 5. Red with Gold Flakes
Don't these red and gold nails look luxurious? In Chinese culture, red and gold symbolize good fortune. Wear these nails to your Lunar New Year celebrations and rack in all the best luck and compliments.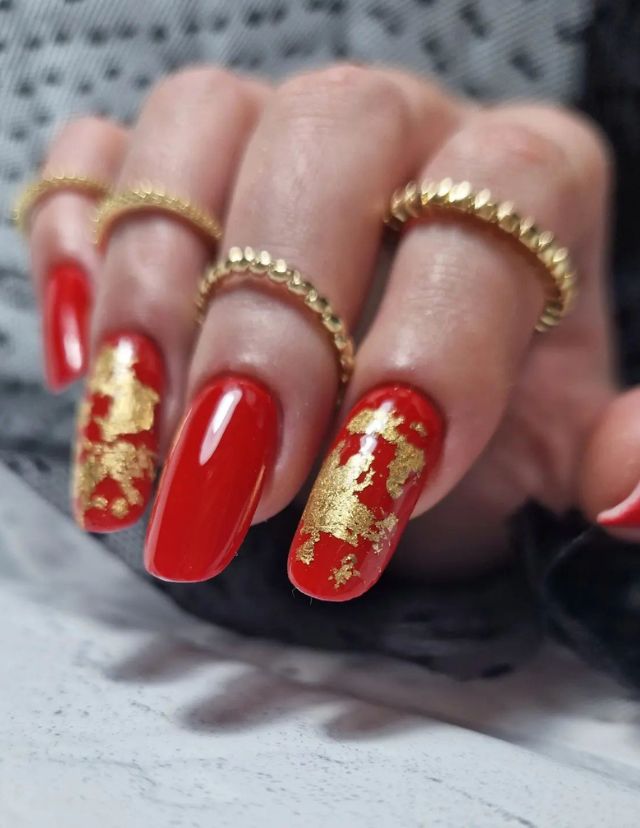 6. Red Ombré Nails 
Ombré nails are probably one of the prettiest nail trends of all time. It's surely one of our favorites. These gothic red and black ombre nails are giving Wednesday energy, and we're loving it. If Wednesday were to wear any other color than black, it'd surely be red.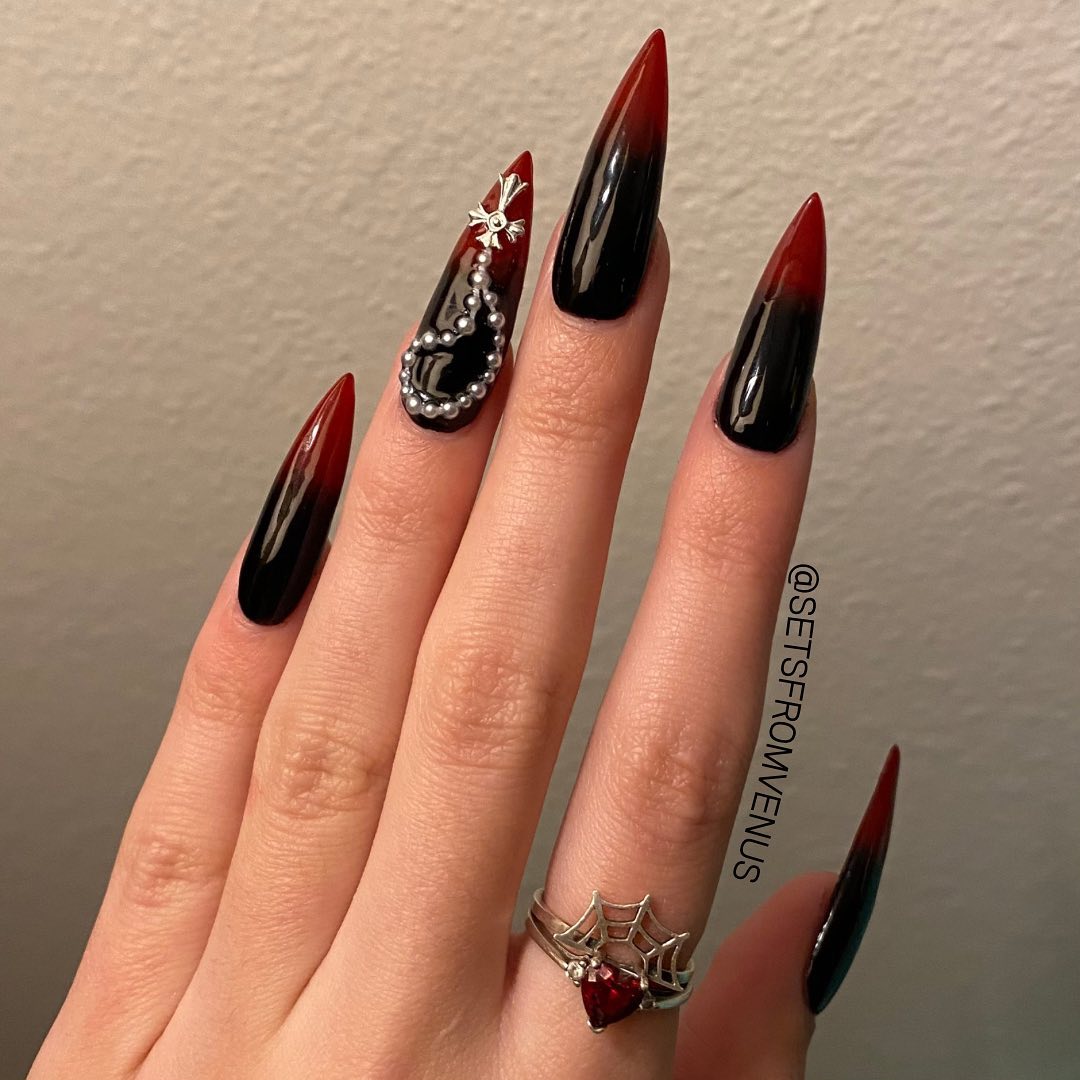 7. Red and White Christmas Nails 
Want to do something special for your nails on Christmas? These festive red and white nails are perfect for the holiday season.
ADVERTISEMENT - CONTINUE READING BELOW
8. Red Marble Nails
Marble nails became popular for their elegant and complex design. At first, only the colors black, white, and gray were used to create marble nails. Mix this warm hue with orange and add pops of white for pyschedelic-inspired nails.They're perfect for summer!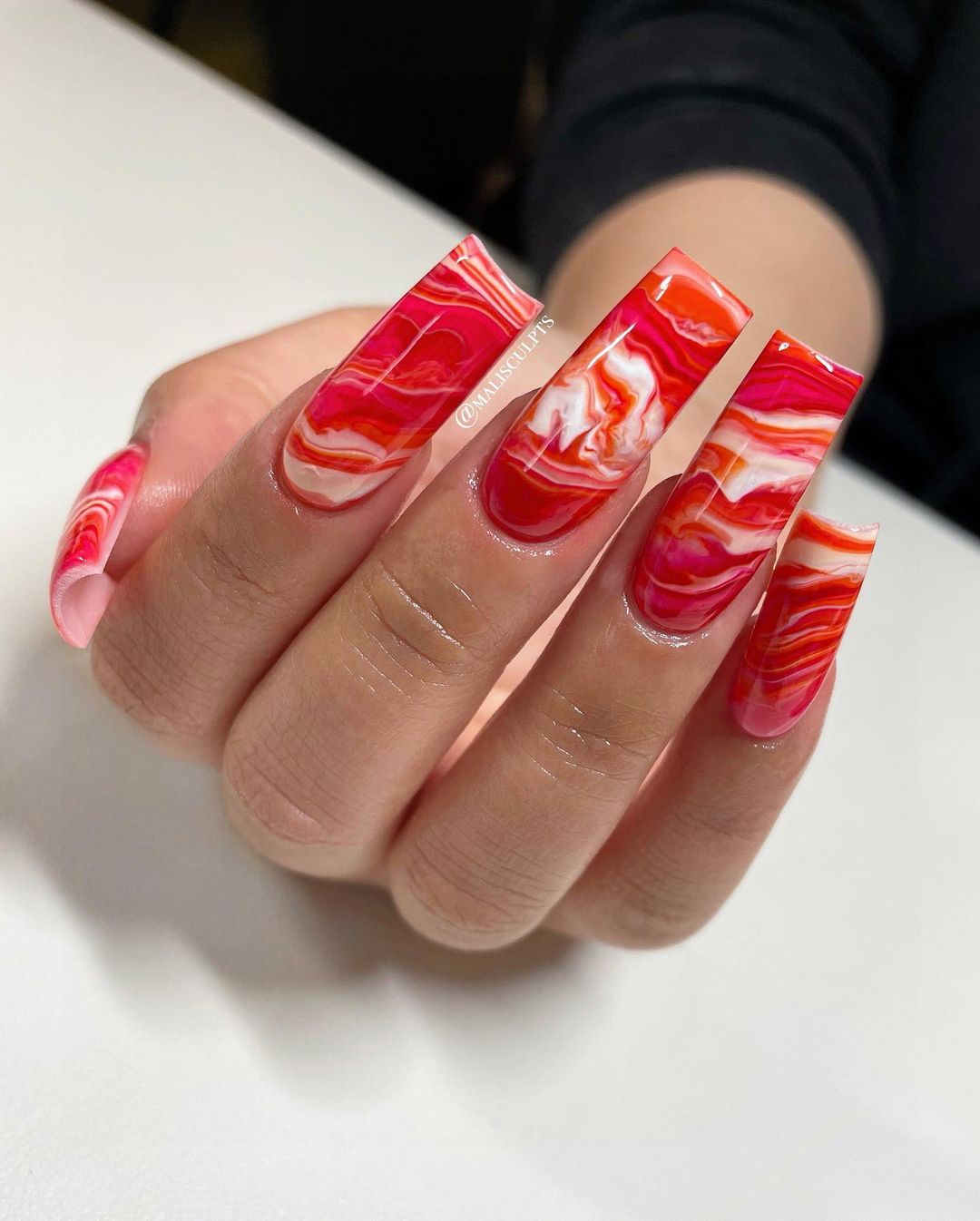 9. Bejeweled Nails
Channel your inner Taylor Swift with these bejeweled nails. You can add as many or as few jewels as you like and even rearrange the placement of the embellishments to your liking.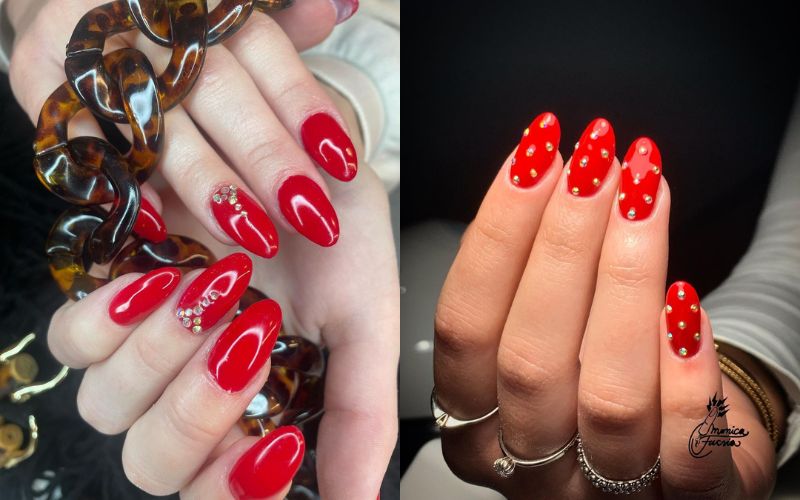 10. Flaming Red Nails
Look hot (pun intended) with these flaming red nails. 
This story originally appeared on Preview.ph.
* Minor edits have been made by the Candymag.com editors.