Regardless if you're a makeup lover who has over fifty lippies in her stash or not, let's face it, everyone wants great skin and kissable lips to boot, too! Lucky for us, great skin and a healthy pout aren't that far out of reach for us thanks to this multi purpose beauty product celebs swear by.
The product in question?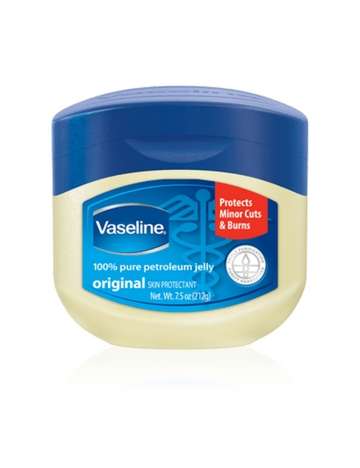 Vaseline, of course!
ADVERTISEMENT - CONTINUE READING BELOW
In an interview with Harper's Bazaar, Karlie Kloss spilled that she loves hoarding tubs of Vaseline. "I load up on little tubs of Vaseline for lips and dry skin," the supermodel shared. 
ADVERTISEMENT - CONTINUE READING BELOW
Just like Karlie, Olivia Palermo is a huge fan of this multi purpose and affordable beauty product, too! "There's no excuse for not taking off your makeup—ever. I don't use a fancy product. I just wipe my face with Vaseline and a cotton pad every night before bed," the fashionista told Allure.
We already raved about the versatility of Vaseline before and with these two celebs raving about it, too, we think it's about time you stock up on these little tubs of joy, too!
What other beauty products do you swear by?