We've got an early Christmas present for you: the December-January issue will be out next week! And because we're feeling a bit generous, we present to you our lovely cover girl, Coleen Garcia!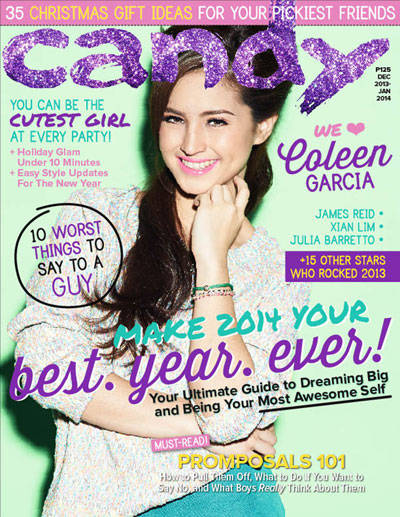 There are tons of things to look forward to in this issue. We've got your holiday essentials covered from beauty to style. Still not done with holiday shopping? There are lots of ideas in this issue, even for your pickiest friends. No judgy eyes when they open their presents, promise. And we know prom is still a couple of months away, but hey, never too early to secure a date, right? Worried your promposal won't be as awesome as you picture it in your head? We've got all the deets even the lowdown on what the dudes really think about this new trend in prom-date-asking.
ADVERTISEMENT - CONTINUE READING BELOW
You don't have to wait too long to flip this issue from to cover-to-cover. It'll be released very soon so keep an eye out for it at your favorite bookstore or magazine stand!