Beauty
Black or White
Ban those blackheads and whiteheads from your pretty face.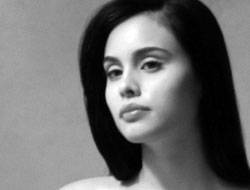 How do I get rid of my blackheads and whiteheads?
As teenagers, you're experiencing a surge in your hormones, and the overproduction of such hormones may result in blemishes like blackheads and whiteheads. The former, also called "open comedones" are oil deposits that form in follicles with a wider than normal opening. Their exposure to oxygen causes their black or yellowish color. The latter are known as "closed comedones" and also contain sebum but have a microscopic opening, which doesn't allow oxidation to take place, which explains their white color. Prevention for these pesky breakouts involves keeping skin clean at all times, especially if you have an oily complexion. A weekly scrub with ingredients like salicylic acid or tea tree helps clean the skin. For more complicated breakouts, a visit to your trusted dermatologist is a better solution.
Curious about what they were like as UP students?
Usual floods will soon be a thing of the past.
Loisa's house garnered mixed opinions from netizens.
'Jowa, jowa, jowa.' --Teddie
And the role of Good Boy goes to...
They were once Green Archers.
South Korea's revised law will give pop culture artists a chance to delay their military service.
According to a new study.
"I love that I am trans. And I love that I am queer."
It's not just about your face shape!
From The Candy Bulletin Community