When it comes to skincare, complex routines like the 10-step Korean skincare regimen may work for some. But for others, simple is the best way to go. Content creator and college student Bella Racelis recently learned that, for her, a simplified routine is what works best. ICYDK: Trying way too many products may just overload your skin and actually cause you more problems.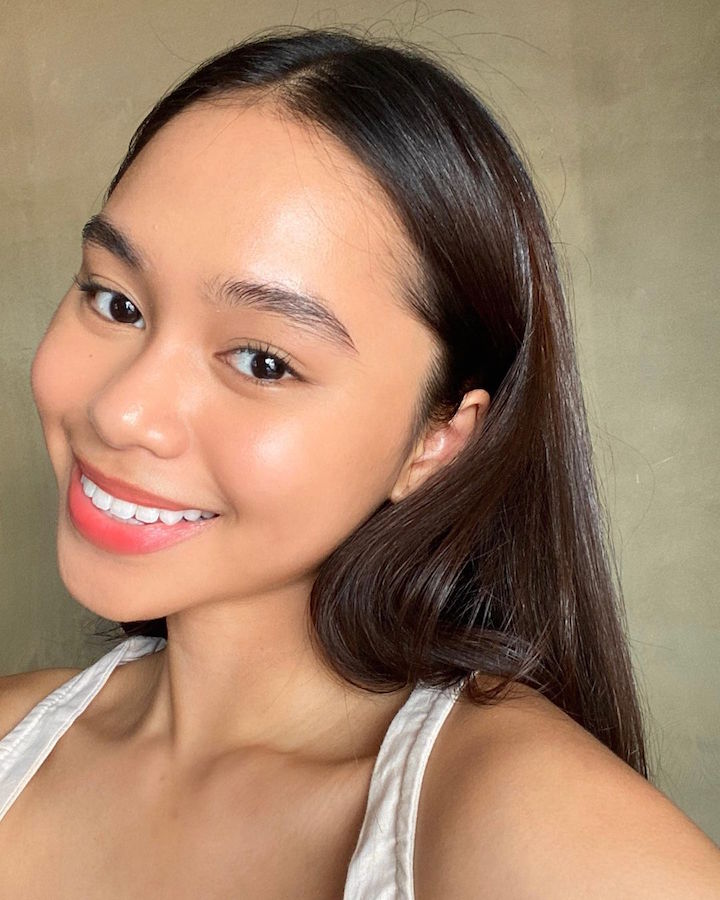 ADVERTISEMENT - CONTINUE READING BELOW
In an interview with Candy, Bella shares, "Pre-pandemic, my skincare routine was a bit complicated as I was trying to incorporate a lot of products in my routine which actually ruined my skin barrier. I experienced major breakouts not only on my forehead but also on my cheeks."
Now, Bella's skincare routine consists of *only* five products that really work for her and are really made for addressing the most common skincare problems, especially acne breakouts. 
Bella's simplified skincare routine for acne
One thing that helped Bella is to follow the correct order of applying your skincare products. First, she starts with cleansing her face. Bella shares that she starts her routine with the Oxecure Facial Cleanser. With sulfur, glycerin, and propolis extract, the cleanser not only relieves acne-prone skin but is also suitable for those with dry skin (because even those with dry skin can get acne, too!).
ADVERTISEMENT - CONTINUE READING BELOW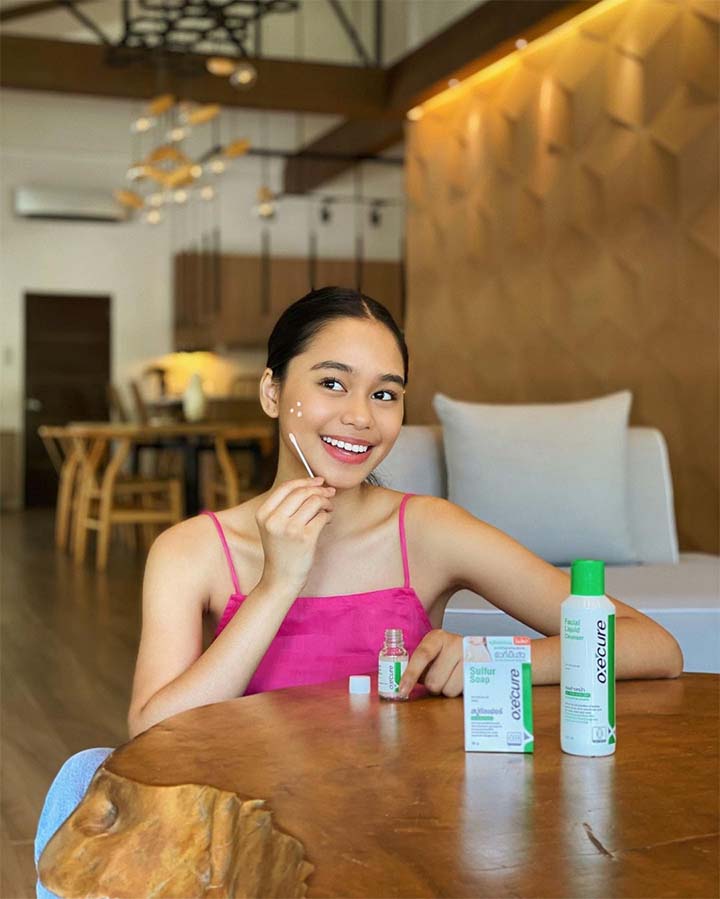 Facial Liquid Cleanser (100mL), P339, Oxecure
She then proceeds with using toner and then gel cream. One important thing Bella never skips in her morning skincare routine is the application of sunscreen. Her favorite? the Oxecure Acne Sunscreen. "It provides the highest level of UVA and UVB rays and blue light. [I use it] even though I stay indoors since UV rays can still peek through my windows."
ADVERTISEMENT - CONTINUE READING BELOW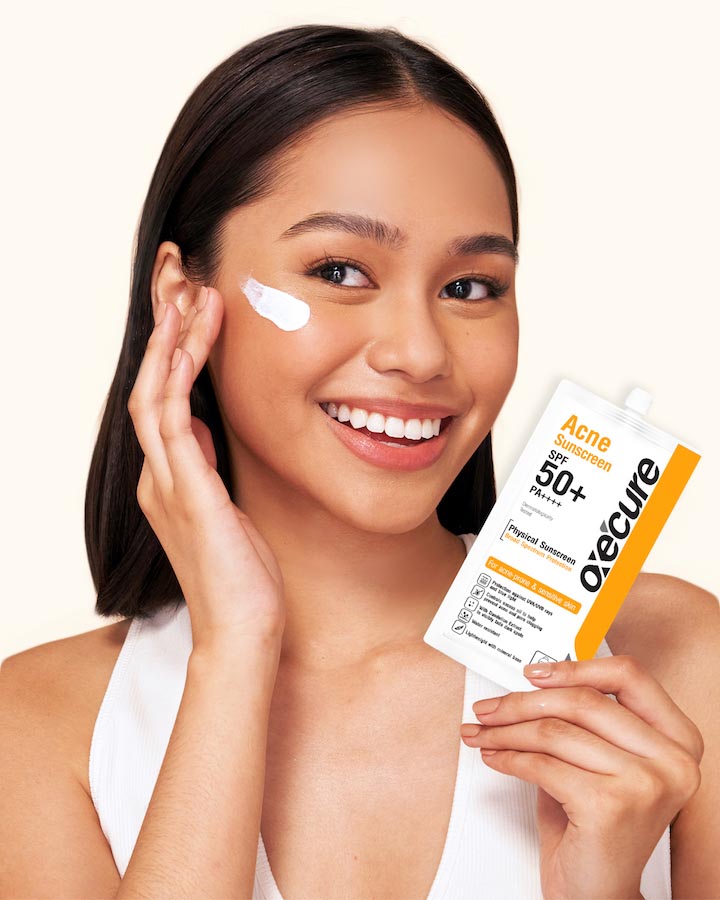 Acne Sunscreen (singles), P109, Oxecure
On bad skin days when her skin suddenly breaks out, Bella uses the Oxecure Acne Clear Powder Mud as a spot treatment or as a mask. Aside from addressing acne, it also reduces blackheads, whiteheads, and post-acne marks, thanks to ingredients like salicylic acid, niacinamide, and shea butter extract. 
ADVERTISEMENT - CONTINUE READING BELOW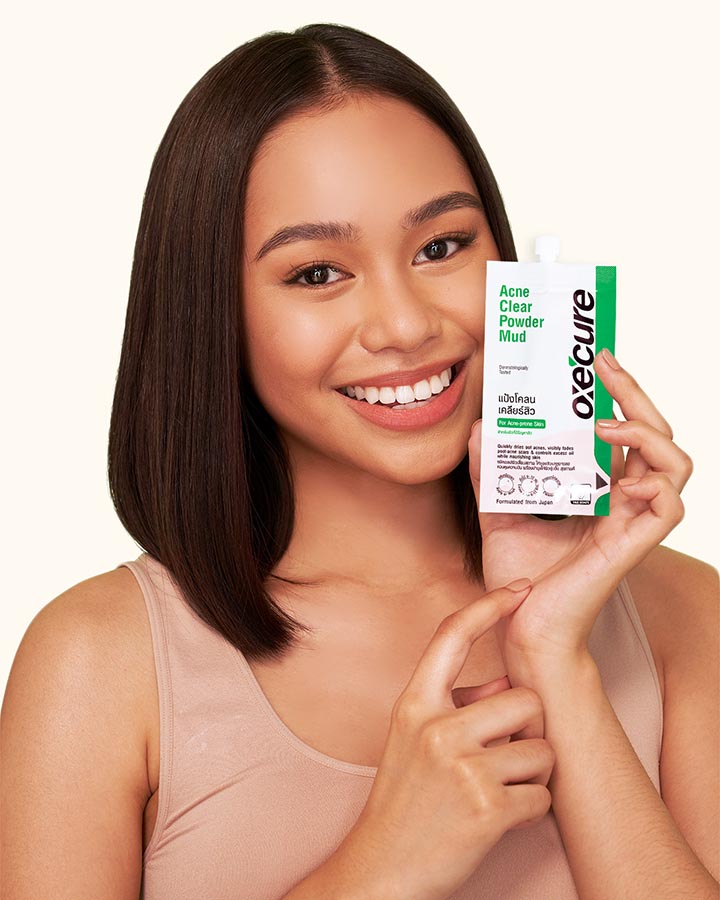 Acne Clear Powder Mud (singles), P89, Oxecure
Skincare is also not limited to just the face. In Bella's case, she also had to deal with acne on her back, aka bacne. A product that helped her address bacne is the Oxecure Body Acne Spray, which she uses twice a day. It consists of popular anti-acne ingredients like salicylic acid and witch hazel extract. 
ADVERTISEMENT - CONTINUE READING BELOW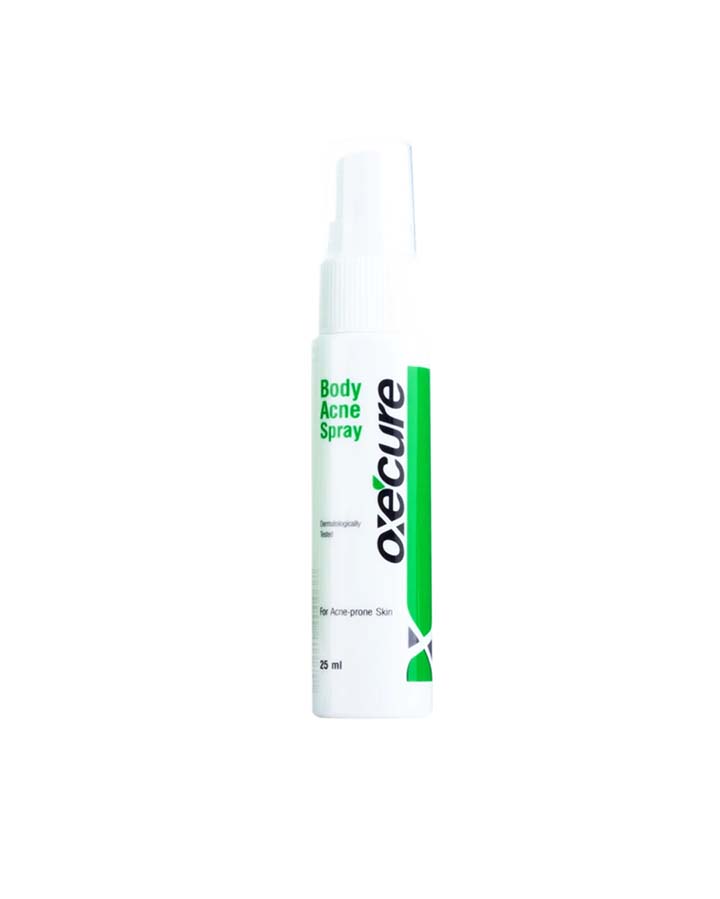 Body Acne Spray (25mL), P299, Oxecure
One lesson Bella learned from the skin struggles she's gone through? The simpler, the better. "I've learned that less is more when it comes to skincare and you really need to find the right products for your skin type."
***
#WATCHCANDY: Subscribe to Candy Magazine on YouTube and follow @candymagdotcom on Tiktok for guides to college life and beyond.
ADVERTISEMENT - CONTINUE READING BELOW