One way that Bella Racelis spices up her overall look aside from her accessories is her ear candies. ICYDK, the 21-year-old vlogger currently has a total of six piercings so far. She actually did a vlog about her piercing experience last August 2022, but aside from that, it's actually hard to see *all* of her piercings up close just based on her Instagram pictures.
Her piercings were also visible on some layouts of her Candy February 2023 cover shoot. Check out these gorgeous shots of her on the beach!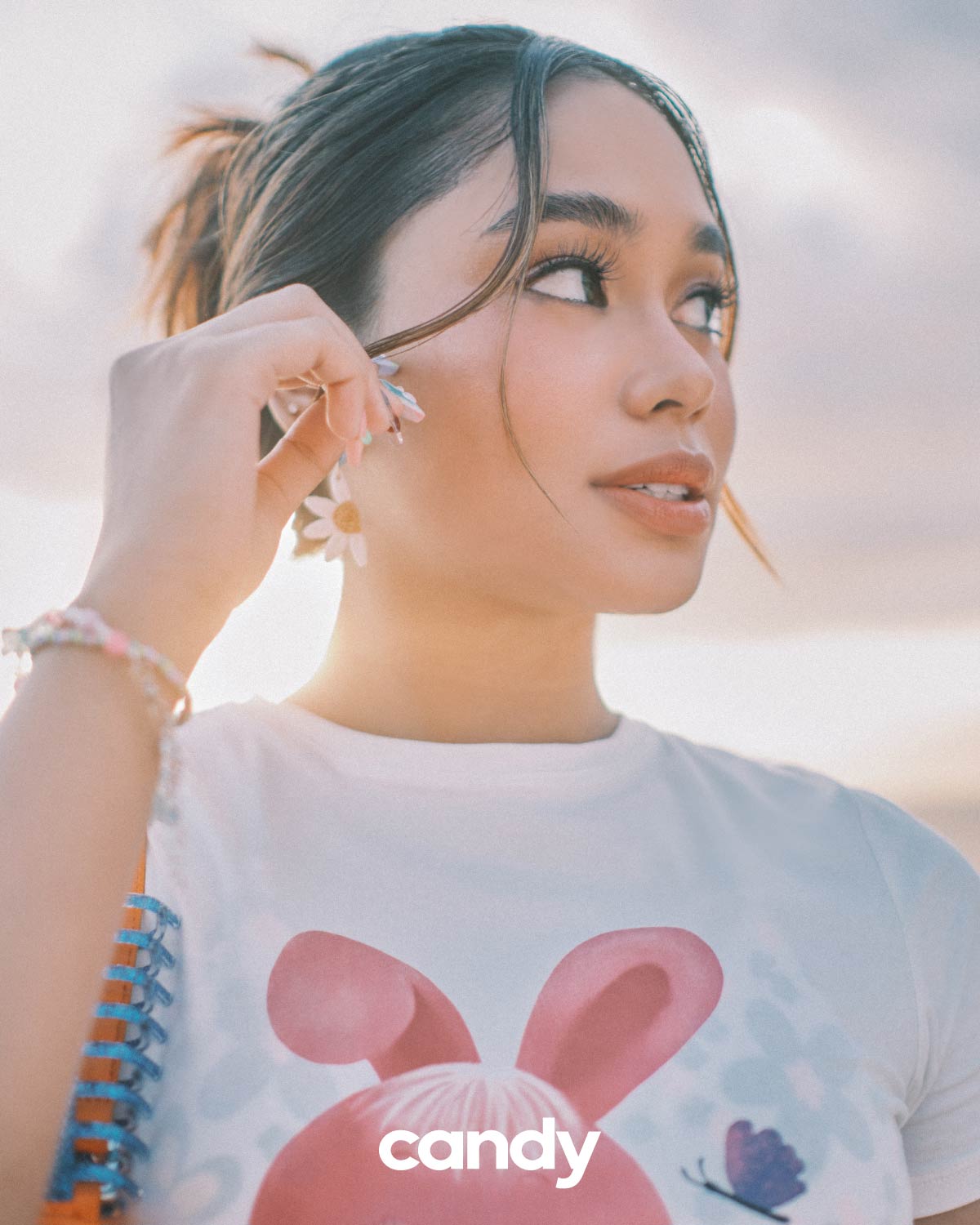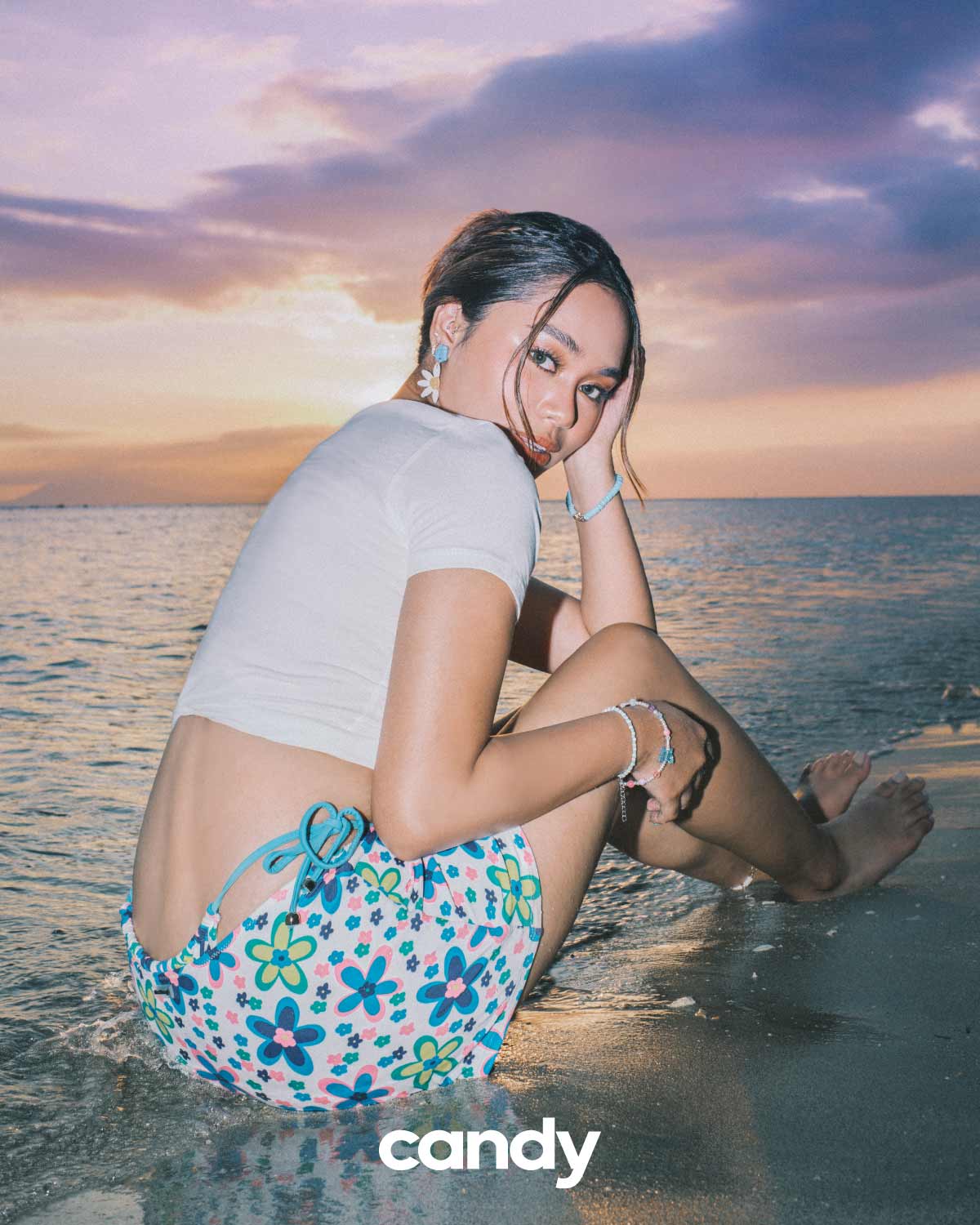 ADVERTISEMENT - CONTINUE READING BELOW
Naturally, we were curious about her ear piercings, so we asked if we could take a closer look at them, and Bella obliged. On her left ear, she only has one piercing, but on the right, she has five (!!!). Check them out below: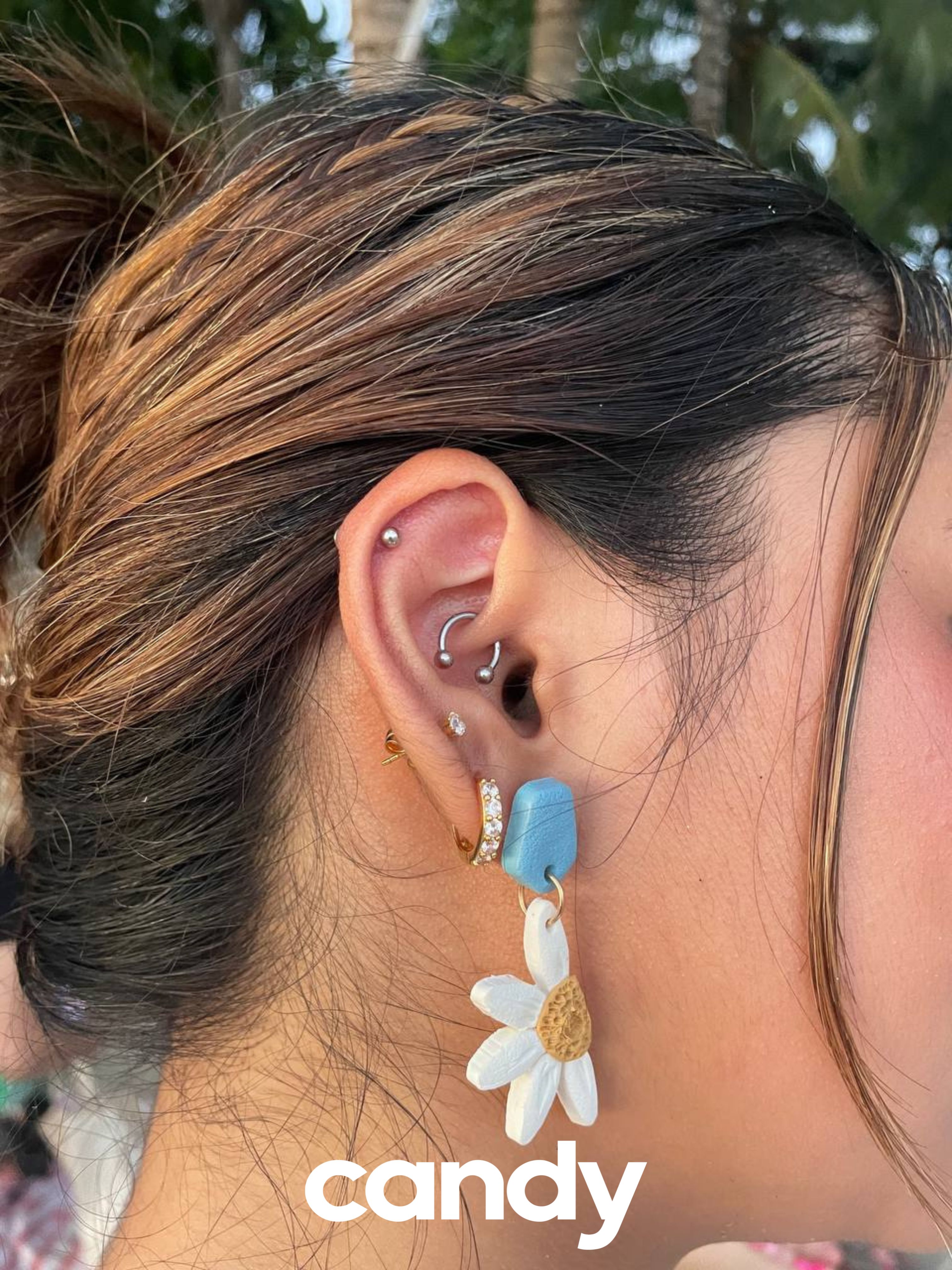 Bella has the following on her left ear: A helix, daith, and triple lobe piercings. In the vlog that she did last year, she shared that she got three all at once (helix, daith, and one lobe). We love how ~organized~ her piercings look!
If you're interested in curating your ear piercings like Bella, make sure to go to a reputable place that uses hollow needles and *not* a piercing gun. Though using the latter may seem quicker and cheaper, it can actually cause tissue damage and scarring since the studs aren't pointy enough to safely puncture your flesh. Once you're all pierced up, ensure that you keep in mind all of your piercer's aftercare tips.
Happy piercing! ;)