Waking up to a huge zit on your face isn't exactly the best way to start the day off. While some may simply brush off a tiny pimple on the forehead, you have to admit that modern acne are major confidence downers, and not pleasing to look at either. And the worst part is, they keep coming back! Even girls with the most flawless skin care routine isn't safe from occasional breakouts. So, to find out why one can't stop modern acne from reappearing, we asked Dr. Coreen Copuyoc to dish out on why acne keeps coming back.
Q: Why does my acne keep coming back?
Dr. Coreen: This is a difficult question because the causes of acne really depends on a case to case basis. Genes can play a huge role on the presence of acne because patients with a family history of severe acne are usually the most difficult to treat. Sebum formation can also be attributed to hormones, skin type, and keratin turnover. Habits and environmental factors can also exacerbate acne flares. There's a long list of possible reasons as to why acne keeps coming back and in order to find out why, one must search for its root cause.  A visit to a dermatologist may help you determine this and may be your first step towards clearer skin.
ADVERTISEMENT - CONTINUE READING BELOW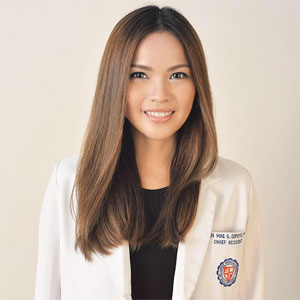 Dr. Coreen Copuyoc is a dermatologist who used to be a certified Candy Girl! She finished as a Chief Resident of Dermatology from St. Luke's Medical Center, and is now board-certified by the Philippine Dermatological Society. Follow her on Instagram as @coreenmd and find her at www.medifi.com if you need an online consultation.
ADVERTISEMENT - CONTINUE READING BELOW
Got beauty questions you're dying to ask? Leave a comment below so we can help you out!