When it comes to achieving great skin, there are a lot of factors that play a part, and the pores is one of them. You've probably Googled "What are pores?" and "How can I make my pores look smaller?" at least once in your life. But the more important question that you should be asking—especially if great skin is your ultimate beauty goal—is how to clean your pores the right way. Lucky for us, Dr. Coreen Copuyoc gives us the lowdown on the right way of cleaning one's pores. So read on and be on your way to achieving great skin, Candy Girls!
Q: What is the best way to clean my pores?
Dr. Coreen: The ideal way to clean one's skin in general is to wash the face by gently massaging the skin in a circular motion for about two minutes with a gentle soap and cool water. Doing this twice a day (once in the morning and once before bedtime) should be sufficient for most skin types. For oily and acne-prone skin, I occasionally advise additional use of a mild dermatologist-approved facial scrub once a week to encourage skin cell turnover. However, I highly discourage use of other means of scrubbing such as face towels or loofahs. To prevent sebum build-up, keep a pack of oil-absorbing sheets you can use to clear excessive oil. Visiting your dermatologist once or twice a month to check for clogged follicles or comedones is best to attain clear skin, too.
ADVERTISEMENT - CONTINUE READING BELOW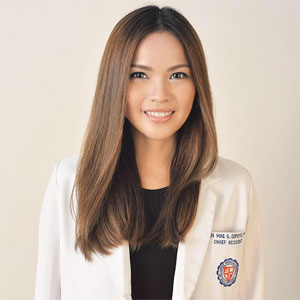 Dr. Coreen Copuyoc is a dermatologist who used to be a certified Candy Girl! She finished as a Chief Resident of Dermatology from St. Luke's Medical Center, and is now board-certified by the Philippine Dermatological Society. Follow her on Instagram as @coreenmd and find her at www.medifi.com if you need an online consultation.
Got beauty questions you're dying to ask? Leave a comment below so we can help you out!