With the heat continually rising, we have to admit that we're getting lazy about putting on sunscreen. But is it okay to skip the sunblock just because your BB cream already has built-in SPF? We asked Dr. Coreen Copuyoc and this is what she had to say!
Is the SPF in my makeup enough to protect me from UV rays or should I still use a separate sunblock?
Dr. Coreen: SPF found in makeup is not enough to protect you from UV rays. In fact, there are studies in scientific journals that reveal how inadequately the global population protects itself from sun damage despite increasing knowledge of the potential harm of UV rays. Proper sun protection entails using a separate sunscreen with an SPF of at least 30 or above. This should be applied liberally on all sun-exposed areas at least 30 minutes before stepping out. Physical barriers such as clothing, sunglasses, hats, and umbrellas are also helpful. Despite this, however, I do not discourage makeup with SPF. In fact, I use them and feel that they are a worthwhile innovation and a good addition to protect our skin, specifically on the face, from sun damage.
ADVERTISEMENT - CONTINUE READING BELOW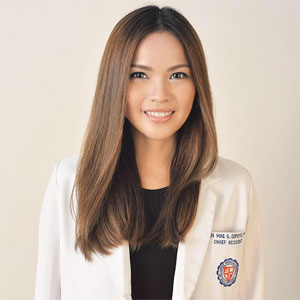 Dr. Coreen Copuyoc is a certified Candy Girl from the late '90s and is now a dermatologist. She finished dermatology at St. Luke's Medical Center and will continue to travel far and wide to learn more about skin and hair for her beloved patients. Follow her on Instagram @coreenmd and tweet her your skin Qs @coreen_md. She will also launch a website late this year at www.coreenmd.com.
ADVERTISEMENT - CONTINUE READING BELOW