Just like a massage, facials are often seen as a luxury or a stress reliever. While facials are a great way to relax and unwind, a facial is also necessary in order to achieve healthy, glowing skin. Even if you already have a foolproof skin care routine planned out, there are some steps such as extraction that isn't safe to do on your own at home. To find out exactly how often should one get a facial to achieve great skin for the long haul, we asked dermatologist Dr. Coreen Copuyoc to weigh in.
Q: How often should I get a facial?
Dr. Coreen: This really depends on how severe your acne is. If you only have mild acne with a few comedones you can do it once a month, or once every two months to keep the skin clear. For moderate to severe acne, I ask my patients to see me every two weeks until their skin improves. With a regular facial routine and a consistent skin care maintenance, you can be sure that you'll have greater skin in no time.
ADVERTISEMENT - CONTINUE READING BELOW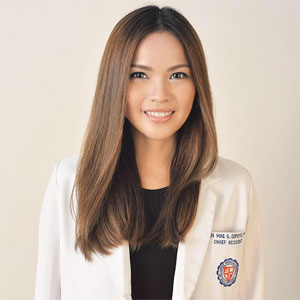 Dr. Coreen Copuyoc is a dermatologist who used to be a certified Candy Girl! She finished as a Chief Resident of Dermatology from St. Luke's Medical Center, and is now board-certified by the Philippine Dermatological Society. Follow her on Instagram as @coreenmd and find her at www.medifi.com if you need an online consultation.
ADVERTISEMENT - CONTINUE READING BELOW
Got beauty questions you're dying to ask? Leave a comment below so we can help you out!