Beauty
Beauty Q&A: How Do I Whiten Yellow Teeth Without Spending Much?
Whiten your teeth without breaking the bank!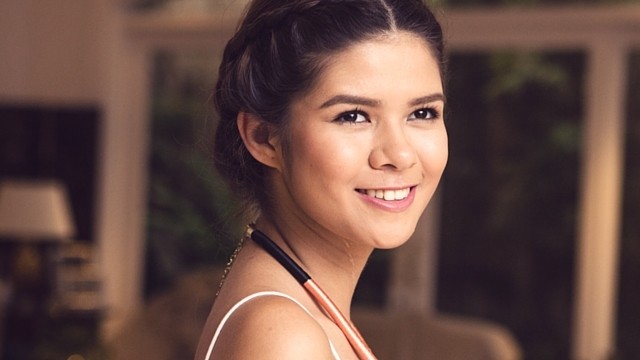 Marilyn Monroe once said, "Keep smiling because life is a beautiful thing and there's so much to smile about." While a smile is indeed the best accessory a girl can wear, sometimes yellow-stained teeth can stop one from beaming that beautiful smile. Stained teeth can be a huge confidence downer, too! To help you with this common beauty problem, we had a little chat with Dr. Elaine Hao on how you can fix yellow stained teeth and bring back the confidence when you show the world your beautiful smile without breaking the bank!
Q: How do I whiten yellow teeth without spending much?
Dr. Elaine: To answer that question, let us first define what natural is. Like our skin color, the natural color of teeth varies from one person to another. So when one says "I want a whiter set of teeth," one is basically saying that she wants a lighter shade of her natural teeth color. With that, one can lighten their teeth only up to a certain degree without relying on invasive procedures.
ADVERTISEMENT - CONTINUE READING BELOW
Having said that, there are many causes of yellow stained teeth. Some causes are intrinsic and some are extrinsic. A dead tooth, or root canal treated teeth may cause a tooth to become darker while other causes are due to one's lifestyle like drinking wine, coffee, and eating other stain-causing food. But don't stress because it is indeed possible to whiten yellow stained teeth without breaking the bank and here are some ways to remove, or prevent stain.
Drink water after eating food that causes stains, or after drinking coffee, wine, etc. This will minimize the amount of stain that may come in contact with your teeth.

Of course, regular dental prophylaxis and checkups will also help remove some stubborn stains.

Whitening toothpaste may also help in maintaining the natural tooth color and even in achieving a lighter shade, but this will take a longer time so brush regularly. 

Whitening strips are a less invasive and less costly solutions for those who are patient and faithful in applying the strips for 14 continuous days.

Take home tray bleaching may also be as effective as chairside bleaching, but this entails patient compliance, too.
Dr. Elaine Lyn U. Hao had her post graduate training at the Philippine Academy For Esthetic Dentistry (PAED) and is a General Practitioner at Elaine Lyn U. HAO, DDM Dental Clinic. 
Got beauty questions you're dying to ask? Leave a comment below so we can help you out!
From sisig to bulalo, the North has a lot to offer.
Even college students like us can apply for freelance creative jobs while we're still going for that diploma!
These simple practices, when done consistently, end up being worth a lot.
It can actually *shatter* your cartilage.
Bordeos becomes meat of online talk while helping out in family's meat business.
From her gowns down to the décor and food!
Trish is part of Candy Rookies 2020, a group of influential and aspirational college students handpicked to represent #GenerationCandy in the year to come.
The more ~chill~ spots around UST might be more of your scene.
Bea is part of Candy Rookies 2020, a group of influential and aspirational college students handpicked to represent #GenerationCandy in the year to come.
This list compiles the city's tried-and tested music recording studios you'll want to check out.
Students from Humanities courses speak up.