Beauty
Beauty Q&A: How Do I Lighten Dark Elbows and Knees?
It's not a lost cause!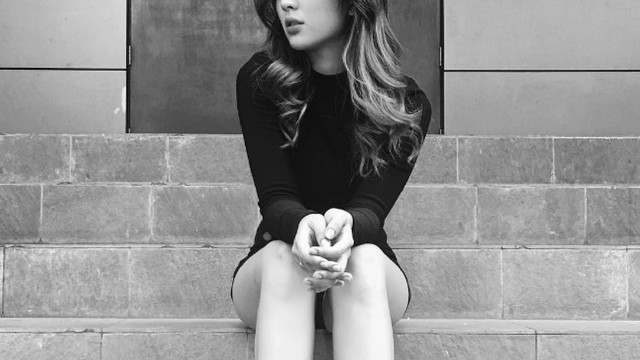 IMAGE Sofia Andres | instagram.com/iamsofiaandres
When we talk skin issues, we almost immediately zone in on pimples, dark undereye circles, too large pores, uncontrollable blackheads, and so on. But skin problems don't just happen on the face, it happens on the whole body, too. We've got the whole dark underarms situation, dry legs (yes, it's a skin issue), and one of the most usual skin problems of college girls: dark elbows and knees!
The darkening of elbows and knees don't happen overnight. It usually starts during your childhood back when you couldn't care less about your skin. But the good news is, it's not a lost cause, Candy Girls! With the right skin care routine, dark elbows and knees are still 100% reversible! To help you out with this common skin problem, we asked a dermatologist to give us the lowdown on how to lighten dark elbows and knees with ease.
Q: How do I lighten dark elbows and knees?
Dr. Rhoda: Darkening of the skin is usually caused by friction. You can avoid the darkening of your elbows and knees by avoiding too tight clothes that constantly rub against these areas. Also, physical injuries like mild skin abrasions or scrapes also contribute to the darkening of skin—especially the elbows and the knees. Luckily, skin darkening is not a lost cause and is fixable. Fruit acids and AHAs do the trick of naturally lightening darker areas of the skin. Also, lightening soaps and creams are great for maintenance, but make sure that the products that you use are prescribed by a dermatologist and always discontinue use if your feel any skin irritation to avoid any complications. Make sure that you always keep your elbows and knees moisturized as well to avoid skin drying, too.
ADVERTISEMENT - CONTINUE READING BELOW
Dr. Rhoda B Espino graduated from Pamantasan ng Lungsod ng Maynila College of Medicine and received her training in dermatology in New South Wales Australia for Cosmetic and Aesthetic Medicine followed by Fellowship in Aesthetic Dermatology in the Philippine Academy of Aesthetic and Age Management Medicine and the Philippine Academy of Medical Specialists. She is currently a member of the Philippine Society in Anti-Obesity, a board director of PAAMMI, and is the CEO of EliteAsia Aesthetics Center.
From consistently badmouthing another friend behind their backs to making snide comments sneakily disguised as compliments, here's how to deal with a tricky friendship.
From sisig to bulalo, the North has a lot to offer.
Even college students like us can apply for freelance creative jobs while we're still going for that diploma!
These simple practices, when done consistently, end up being worth a lot.
It can actually *shatter* your cartilage.
Bordeos becomes meat of online talk while helping out in family's meat business.
From her gowns down to the décor and food!
Trish is part of Candy Rookies 2020, a group of influential and aspirational college students handpicked to represent #GenerationCandy in the year to come.
The more ~chill~ spots around UST might be more of your scene.
Bea is part of Candy Rookies 2020, a group of influential and aspirational college students handpicked to represent #GenerationCandy in the year to come.
This list compiles the city's tried-and tested music recording studios you'll want to check out.
Students from Humanities courses speak up.