Beauty
Beauty Q&A: How Do I Get Rid Of Dark Under Eye Circles?
Banish the dark clouds under your eyes!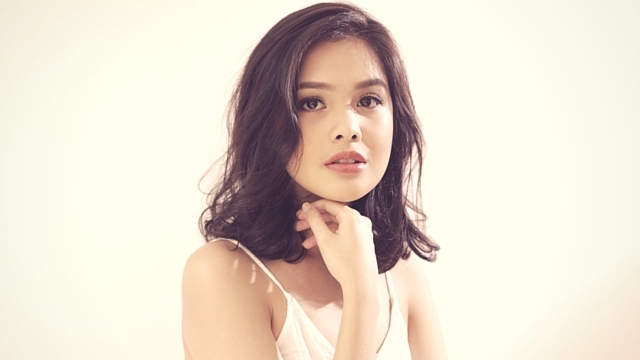 IMAGE Mark Jesalva
A girl faces a lot of beauty problems in a lifetime. From major problems like acne season to something as mundane as having a bad hair day, the list goes on and on. Even with the long list of beauty problems, you can be sure that having dark under eye circles is one problem a lot of girls are facing. To help you sort out this issue, we asked Dr. Raissa Francisco-Pasion what we can do to get rid of this major beauty problem!
Q: How do I get rid of dark circles under my eyes?
Dr. Raissa: Under eye circles are a common complaint of patients, and they start becoming obvious as early as the teenage years. The most common culprit of dark under eye circles is heredity. If you have a family history of dark under eye circles, then you'll have a higher chance of developing the same condition Dark eye circles are caused by visible blood vessels, excess pigment, or both in the thin-skinned.
ADVERTISEMENT - CONTINUE READING BELOW
To find out how to get rid of dark under eye circles you have to first know what's causing your dark circles. 
There are some medical conditions that can aggravate the appearance of dark circles. These illnesses are associated with itching and inflammation, causing affected individuals to constantly rub the area around their eyes which can lead to darkening of the periorbital skin.
Excessive sun exposure can worsen dark under eye circles so it is important to use a broad spectrum (contains UVA and UVB protection) sunscreen daily.
Lifestyle choices such as smoking, drinking alcohol, and too much caffeine also contribute to under eye puffiness and wrinkling. Smoking causes increased facial wrinkling and gives skin a pale or greyish appearance. Drinking too much caffeine and alcohol has a dehydrating effect and cause under eye circles too look more prominent.
Luckily, you can still counter these dark under eye circles with the following treatments.
There are some home remedies that temporarily constrict the blood vessels under the eyes and cause them to be less noticeable like cold compresses, using the back of a chilled spoon or cotton balls dipped in cold water. Chilled green tea bags are also worth trying since the caffeine works as a diuretic that reduces under eye puffiness and green tea has natural anti-inflammatory effects.
Getting a good night's rest helps improve the appearance of dark circles for sleep-deprived and stressed girls, too. However, sleep may not give significant improvements for people who have dark circles because of heredity. Elevating one's head on a pillow while sleeping prevents fluids from pooling in the lower eyelids.
Excessive dietary salt causes the body to retain water and can result in puffiness under the eyes. Reduce intake of chips, instant noodles and preserved foods especially before one's monthly period. Drink plenty of water (8-10 glasses per day) to properly hydrate skin. The skin around the eyes is especially thin and one of the first areas to show signs of dehydration.
Use an eye cream that contains caffeine (helps constrict blood vessels), Vitamin C (helps lessen sun-induced hyperpigmentation) or  Vitamin K (to minimize the appearance of thin blood vessels). 
Dr. Raissa Francisco-Pasion is a Board-certified Dermatologist, a member of the Philippines Dermatological Society, and a Consultant Dermatologist at SKIN Dermatology and Laser Center at The Fort.
Got beauty questions you're dying to ask? Leave a comment below so we can help you out!
She's taking home a lot more than just the crown.
Jack is part of Candy Rookies 2020, a group of influential and aspirational college students handpicked to represent #GenerationCandy in the year to come.
Jocel Ninobla, Aidaine Laxa, and Darius Venerable took home gold and silver medals for the country.
Jihyo, Nayeon, and Jeongyeon dropped hints of a Manila fan meet.
Because we know you can't get enough of him!
Out-of-town barkada trip, anyone?
Sixteen exam takers from UST also made it in the Top 10 topnotchers.
Because sometimes an emoji just won't cut it.
Know that there's a huge difference between being assertive and being bossy.
"Every time I'm on stage, I feel like I'm soaring."
A total of 79 countries participated in the survey.