Just like acne, blackheads is one of the more common beauty problems that a girl faces. While blackheads are a lot tinier than modern acne, it is still visible to the naked eye, and can be a huge confidence downer, too. To make sure that these tiny blackheads won't put a salt to your beauty game anymore, we've asked a dermatologist on how you can get rid of blackheads once and for all.
Q:  How do I get rid of blackheads forever?
Dr. Coreen: Blackheads or comedone formation is a beauty phenomenon caused by several factors and there is really no 100% guaranteed way to get rid of them forever. However, there are things we can do to keep them at bay. First, washing the face twice a day with a mild cleanser is a huge must. If you have oily skin, use oil blotting papers during the day to prevent plugging. For girls with dry skin, a dermatologist-approved moisturizer can help stop frequent flaking, which is a potential cause of sebum plugs. In addition to that, monthly visits to a dermatologist for comedone extraction, microdermabrasion, or chemical peels can also help a great deal. Your dermatologist can also prescribe oral and topical medications such as retinoids, which work to stop comedone formation from within the skin layers.
ADVERTISEMENT - CONTINUE READING BELOW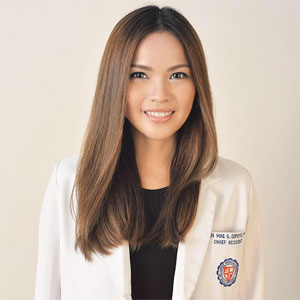 Dr. Coreen Copuyoc is a dermatologist who used to be a certified Candy Girl! She finished as a Chief Resident of Dermatology from St. Luke's Medical Center, and is now board-certified by the Philippine Dermatological Society. Follow her on Instagram as @coreenmd and find her at www.medifi.com if you need an online consultation.
ADVERTISEMENT - CONTINUE READING BELOW