We all talk about how it's important to maintain a proper skin care regimen to ensure we have the perfect complexion. But did you know that what you eat can also be the cause of your breakouts? Find out what type of food you should be including in your diet to keep your skin smooth and hydrated.
What type of food should I include in my diet if I want clear skin?
For the longest time, it was believed that what we eat is not connected to our skin since there are numerous factors that come into play when it comes to the skin we have. However, recent bodies of evidence have shown that a diet high in sugar and carbs (high glycemic diet) and dairy promotes acne development. Hence, I encourage minimizing carbs, sweets, and dairy (sad I know because I love ice cream so much) and also eating lots of fruits and non-starchy vegetables high in vitamins, minerals, and anti-oxidants. Eating seafood high in omega-3 fatty acids and drinking plenty of water throughout the day also helps in keeping skin smooth and hydrated.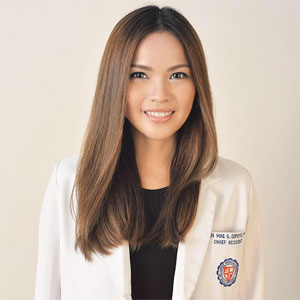 Dr. Coreen Copuyoc is a certified Candy Girl from the late '90s and is now a dermatologist. She finished dermatology at St. Luke's Medical Center and will continue to travel far and wide to learn more about skin and hair for her beloved patients. Follow her on Instagram @coreenmd and tweet her your skin Qs @coreen_md. She will also launch a website late this year at www.coreenmd.com.
ADVERTISEMENT - CONTINUE READING BELOW