Let's face it, with the unpredictable Manila weather even the fairest of them all can get acne. While acne is rarely a serious case of skin problem, these tiny bumps are a huge confidence downer, and can be troublesome—especially if you have a big occasion coming up. Luckily, there are so many brands that are coming up with their own anti-acne lines, and get this, some of the brands are pretty affordable, too! But the big question is do they really work?
Q: Do anti-acne products really work?
Dr. Coreen: Pharmaceutical products prescribed by dermatologists should work because these skin care products have already undergone rigorous scientific investigation to make sure that these products will be able to meet their claims. As for cosmeceutical products such as the skin care products you can easily buy from the shelves, or over the counter (without prescription) it's a little bit trickier. While some products do work, some don't as well. When it comes to cosmeceutical skin care products it's really a trial and error basis, and should ultimately depend on the user's skin type. So, when you feel any skin irritation upon use, discontinue use right away.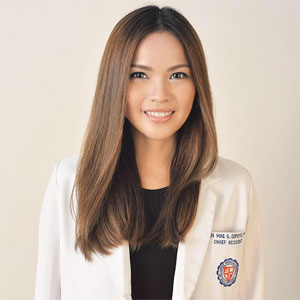 ADVERTISEMENT - CONTINUE READING BELOW
Dr. Coreen Copuyoc is a dermatologist who used to be a certified Candy Girl! She finished as a Chief Resident of Dermatology from St. Luke's Medical Center, and is now board-certified by the Philippine Dermatological Society. Follow her on Instagram as @coreenmd and find her at www.medifi.com if you need an online consultation.
Got beauty questions you're dying to ask? Leave a comment below so we can help you out!