Earlier this year we started a beauty series, called Beauty Diaries, which is all about talking to some of our favorite Candy Girls to pick their brain on all things makeup, hair, skin care, and more. Second on the list is one of our favorite resident Candy model, Hye Won Jang. Aside from being an absolute professional at her job, she's also learned a lot of amazing beauty tips and tricks from all the work she's done so far. At only 23 years old, this girl who's all about brains and beauty, is already a killer model and also a great beauty expert! Scroll down below to read all her beauty best beauty secrets and tips.
1 Beauty icon? My mom. She's in her early '50s and yet she still looks like she's in her late 30s or early 40s. She is so great at taking care of her skin. She even influenced me to upgrade my skincare routine as soon as I turned 20. People actually mistake us for sisters!
ADVERTISEMENT - CONTINUE READING BELOW
2 Favorite beauty look? I love natural makeup with a statement lip color.
3 Top 5 must-have beauty products.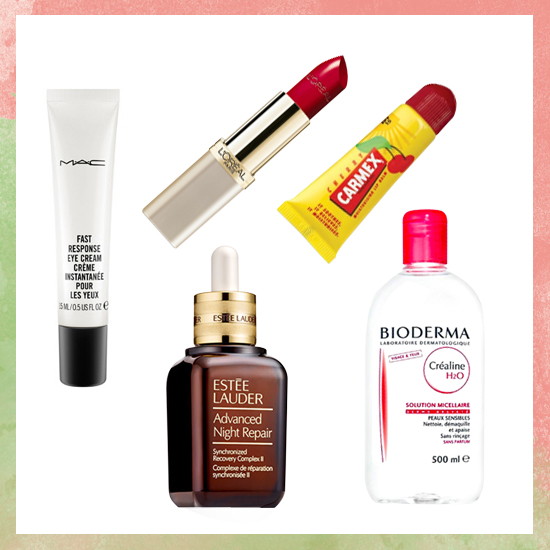 MAC's Fast Response Eye Cream: For mornings when I need to de-puff my eyes.
Estee Lauder Night Repair Serum: This stuff is overnight magic!
Bioderma Makeup Remover : It doesn't dry my skin and clog my pores.
Carmex Lip Balm: I use it every day andnothing compares to it.
Lipsticks: Other than collecting them, I love lipsticks because they can make you look put-together even if you don't have any other makeup on your face
4 Everyday skin care routine? My skin care routine is different for the day and for the night. For the day: I use a cleanser, toner, eye cream, moisturizer, and sunscreen. For the night: I use a makeup remover (if I used makeup that day), cleanser, toner, serum, eye cream, moisturizer, and If I need an boost, I put on a face mask right after cleansing.
5 Go-to beauty look? I like to keep my makeup as natural as possible–nice brows, some blush, bronzer, and my lip color for the day.
6 Beauty peg? I love Fei Fei Sun. With or without makeup, she's so gorgeous!
7 Personal beauty philosophy? Take care of your skin because it is the base of everything. Don't rub it too harshly when applying products, let it breathe if you can, and be gentle to it. Makeup can only do so much.
8 Favorite makeup and hair look that you've done? Most recently I attended an event wearing a cat-eye makeup look and opted for sleek, middle-parted hair, tucked behind my ears. I think it really suited my outfit as well.
ADVERTISEMENT - CONTINUE READING BELOW
9 Favorite makeup tip or trick? To look more awake, apply a slightly shimmery eyeshadow in the inner corners of your eyes. You will look so much fresher!
10 Advice for other models/aspiring models when it comes to beauty? I cannot stress enough how important your skin is. Never forget to remove your makeup before going to bed. Research about your skin type and products that can work well for you. It might cost a little more but it will be worth it (trust me, makeup artists and clients don't like models with bad skin).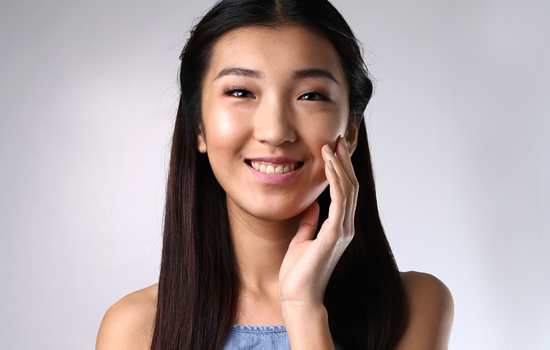 In the Philippines, it's okay to wear some makeup to castings. Internationally though, clients prefer to see models with little to no makeup. Sometimes they will even come closer to look at the condition of your skin. While it's early, invest in a beauty regimen that works for you and you'll be stellar!
Want to see more beauty diaries from different Candy Girls? Just tweet us @candymagdotcom or leave a comment below! We really love hearing from you.