When it comes to makeup—especially lipstick shades—it's always tricky to find lip colors that are perfect for your skin tone, your personality, and your lifestyle, too. That's why a lot of girls tend to stay on the safe side, sticking to classic colors like reds, nudes, and light pinks to make sure that their lip game is simple, but always flattering. So when we got Maybelline's Color Jolt Matte, their newest lippie collection featuring eight different lippie shades that are super pigmented and totes easy to apply, too, we dared our fashion and beauty intern Trisha Duncan to try the collection's brightest lip colors that are usually "not bagay with morenas." Scroll down and check out the results below!
Flaunting My Pink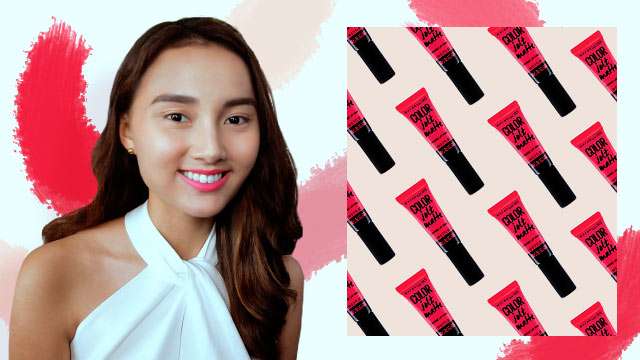 ADVERTISEMENT - CONTINUE READING BELOW
When choosing her lip colors, Trisha told us that she usually stays away from brights and opts for natural shades. She rarely wears reds, too! That's why she was intimidated by this hot pink lip color at first. But as soon as she spread the lip paint evenly on her lips, she was pleasantly surprised by the bold pop of color! "Oh! Bagay naman pala," she said.
Don't Pink With Me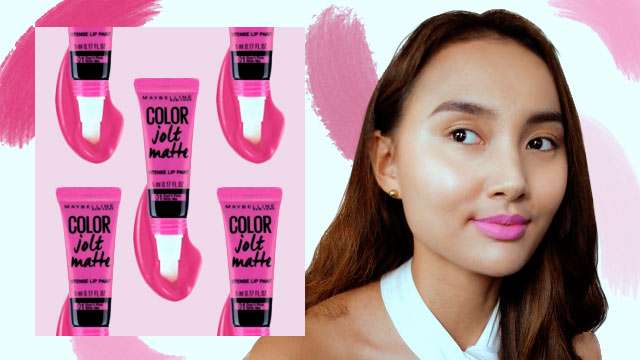 "This is so Nicki Minaj pink!" Trisha squealed as she applied this baby pink lip color. A lot of morenas tend to avoid baby pinks because the shade may be too cool for a morena's warm skin color. But if this photo is proof of anything, it's that baby pinks can look good against tan skin, too!
Vanity Violet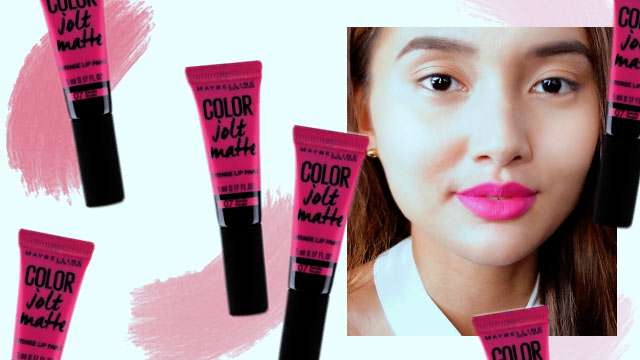 ADVERTISEMENT - CONTINUE READING BELOW
"I usually wear nudes, but I also try brighter lip colors if I'm feeling adventurous." While at first glance this violet lip color may look too much for a non-adventurous kind of day, it's actually just a cooler version of the first shade Flaunting My Pink.
Baby Mauve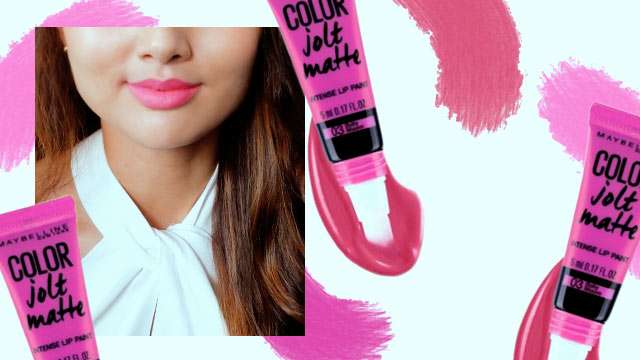 ADVERTISEMENT - CONTINUE READING BELOW
At first, we thought that this lip paint would be out-of-this-world pastel purple like Don't Pink With Me, but it turns out that it's a beautiful shade of pink-purple that anyone can wear on a daily basis! "Ooooo! Ang ganda," Trisha said as she swiped on the lip paint.
While there are some shades that work best on certain skin tones, at the end of the day, makeup should be fun! So don't limit yourself to classic shades that you're certain will look good on you. Explore, discover, and be amazed at all the different lip colors you can rock if you just dare to step outside the box!
The Maybelline Color Jolt Mattes are available for only P299 each. What a steal!