Beauty
Beauty Crimes: Overdone Makeup
Playing with makeup is fun, but putting on a lot all at the same time is a beauty crime!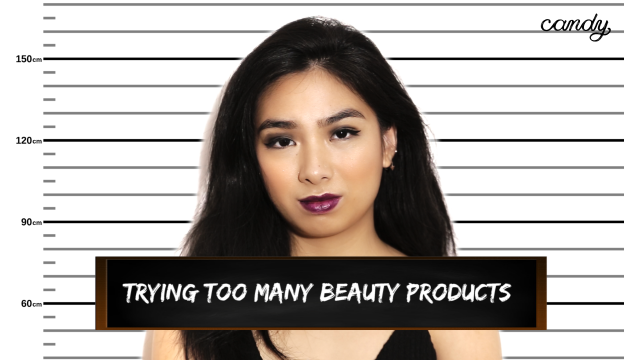 With all the beauty trends and fun makeup goodies popping out from left to right, it's tempting to try them all at once. But while playing with makeup is always fun, put on a lot all at once and you risk looking like Joker straight out of a vintage Batman comic book which as we all know is a beauty crime any beauty gal should avoid at all cost.
Watch the video below as we show you how to properly rock beauty trends, and look beautiful while you're at it.
Got more beauty crimes you need help to bail out from? Tweet us at @candymagdotcom so we can help you out!
\\\\\\\\\\\\\\\\\\\\\\\\\\\\\\\\\\\\\\\\\\\\\\\\\\\\\\\\\\\\\\\\\\
Get the latest updates from candy!
subscribe to our newsletter!
////////////////////////////////////////////////////////////////
You don't even have to leave the house!
From digital art to photography to mixed media, Filipino artists show that creativity is never lost in our people.
Skip a makeup step with these beauty goodies!
Take pretty notes and study effectively with these tips!
Wait for a love like this. A love that is good to you, for you.
Are you up for this challenge?
Can't wait to see the actual gowns!
The up-and-coming musicians and childhood friends talk about their music, creative process, and why it's important to be woke.