This week on Beauty Buzz, we share the latest beauty products you'll love to get your hands on, from different sunblocks to limited edition summer makeup, and even the newest nail polish brand to hit the country. Here's your roundup of everything beauty: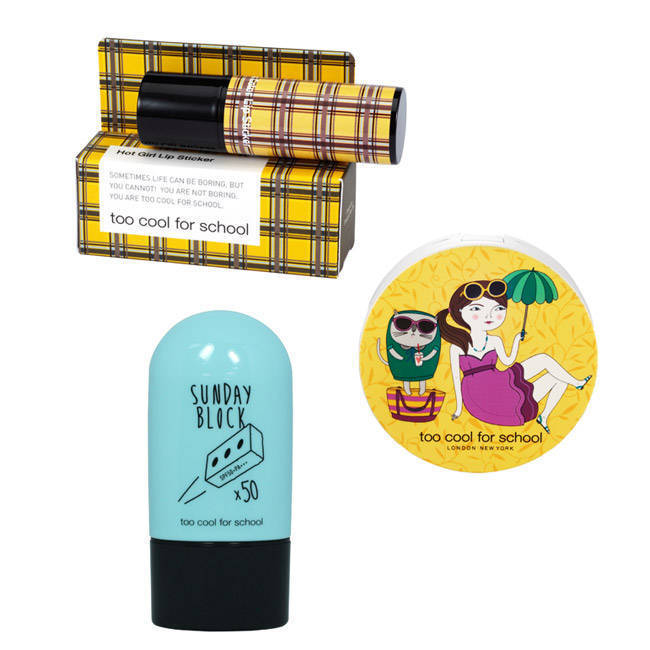 Too Cool For School Hot Summer
This Korean beauty brand introduces three new products that are sure to be summer staples for every girl! The first is the Hot Girl Lip Sticker which is the perfect lipstick for summer because it's waterproof, contains Jojoba oil to moisturize lips, and its available in 5 different shades. The next is the Sunday Pact which is a face powder wtih SPF 50 PA+++ that illuminates the face and controls excessive oil for a fresh summer face. Last but not least is the Sunday Block which is sunscreen with SPF 50 PA+++, mineral oil free, and contains aloe vera and lavender extract that soothe and moisturize the skin. With all of that great skin protection in 3 products, you should never leave home without any of them!
ADVERTISEMENT - CONTINUE READING BELOW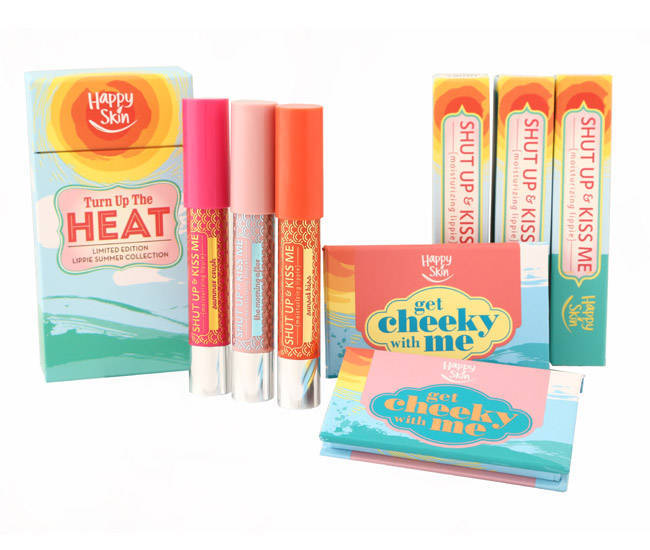 Happy Skin Launches Summer Collection
From the local skincare makeup brand Happy Skin comes a whole new batch of makeup products that will surely make you jump up for joy during the sunny season. This summer, the brand introduces their limited edition Turn Up The Heat Summer Collection 2014. This means that we won't have to compromise healthy skin for a flawless summer makeup look thanks to the new shades of Shut Up & Kiss Me Lippies in Summer Crush (pink), Sunset Kiss (red orange), and The Morning After (mauve). Also expect brand new Get Cheeky With Me blushes in Sunset Kiss (orange) and The Morning After (pink). This line is definitely the perfect addition to your kikay kit this season!
ADVERTISEMENT - CONTINUE READING BELOW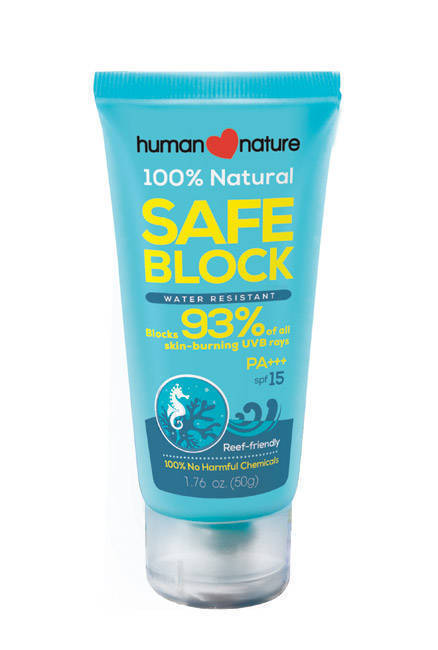 Hunan Nature Sunscreen
Looking for natural sunscreen to protect your skin this summer without having to break the bank? Not to worry because Human Nature's 100% Natural Safeblock is just what you need to include in your list of beach essentials. Not only is your skin armored against aging UVA rays with PA+++ rated protection, this suncreen also blocks 93% of skin-burning UVB rays so you won't have to worry about getting burned. Plus, you won't be harming marine life at any of the beaches you go to because there is absolutely no chemicals in it! Definitely the best part of this new summer must-have.
ADVERTISEMENT - CONTINUE READING BELOW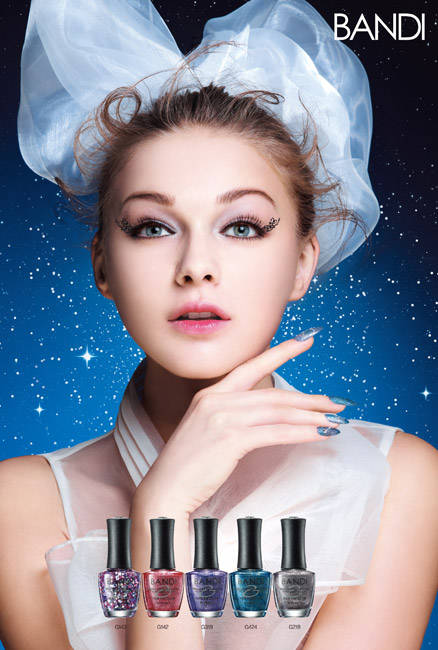 Bandi in the Philippines
The #1 nail polish brand in Korea is finally in our shores! Bandi doesn't only offer trendy and vivid color ranges but it's also super good for the environment because of its safe eco-friendly formula. How totally cool is that? Also, the brand offers various lines from high-gloss nail color to a gel (Gelique) color system, and even a complete nail care line. We absolutely can't wait to try it all out!
ADVERTISEMENT - CONTINUE READING BELOW
What do you think of today's beauty news? Got your own stories to share? Tell us about it in the comments or tweet us @candymagdotcom! We'd love you hear from you :)